More Signs A Covid-19 Vaccine Is Setting Us Up For The Mark Of The Beast – Only Fringe Fanatics And Medical Morons Would Assert All Vaccines Or Drugs Are Always Safe
More Signs A Covid-19 Vaccine Is Setting Us Up For The Mark Of The Beast – Only Fringe Fanatics And Medical Morons Would Assert All Vaccines Or Drugs Are Always Safe By Don Boys, Ph.D. for All News Pipeline
The world is spinning, staggering, and struggling from the Chinese coronavirus now called COVID-19 to conceal the fact that it came from China. The jury is still out whether it was manmade or natural and whether it was released accidentally or used by the Chinese Communist Party as germ warfare. As of today, there have been more than 12 million confirmed COVID-19 cases in the U.S. and more than 260,000 deaths.
However, many of the deaths are suspect since gunshot deaths, heart attacks, etc., were classified as COVID-19. Hospitals are paid much more if deaths are COVID deaths. As always, follow the money. It would be helpful (and honest) if any health official speaking to the media, be required to inform the public if that official holds any relevant patents or any stock in any relevant drug or vaccine company.
It is not commonly known that 56 individual patents were discovered to be owned or shared by one or more members of committees within the Centers for Disease Control. However, I don't think the CDC sells masks—yet.
There has been much controversy as to whether masks are useful or useless against COVID; however, a Danish study, released November 18, suggests "face masks did not significantly protect wearers from the coronavirus compared to those without masks." The study, published in the Annals of Internal Medicine, may determine and terminate the mask debate.
The issue is bigger than whether a mask helps protect from COVID or not: does any entity of government have the authority to require masks? The "experts" have been all over the map about this. Moreover, the worldwide lockdowns have been one of the most contentious, challenged, combative, and caustic decisions government officials have made. The charge is made that Socialists in the U.S. government want to destroy the present system to build upon its ashes a utopian society.
Whether true or not, the lockdowns have destroyed most of America's restaurants and almost crippled travel-related businesses. That is true globally. It seems the cure is worse than the curse by destroying society.
President Trump pushed and bribed health officials and pharmaceutical companies to accelerate efforts to develop a vaccine that would be given freely to Americans. Many billions of tax dollars were spent to accomplish that purpose. We are told that two vaccines are about ready, and both are 95% effective. Another one will be ready in January.
Let me remind you that we have been given medical assurances regarding other diseases with some massive medical failures such as the thalidomide scandal in the 1950s, the HIV-tainted blood scandal in Japan in the 1980s, the swine flu in 2009, and others. WebMD admitted the flu vaccine for the 2018–2019 season was only 29 percent effective and the vaccine for the 2014-15 flu season was only 19% effective.
But you can trust the COVID vaccine.
Only medical morons or political physicians (but then I repeat myself) would assert that any vaccine or drug is always safe for anyone.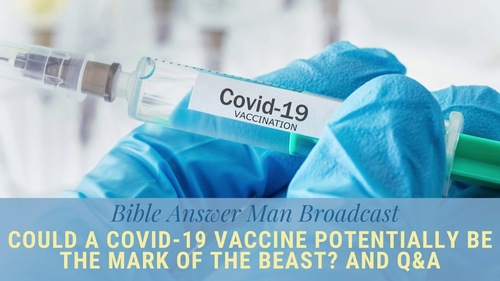 Recently, a nurse at Neighborcare Health clinic in Seattle incorrectly administered a flu shot to a lady instead of her quarterly birth control injection, and she was permanently disabled.
I have some pertinent questions: Are these new vaccines safe? Are they effective? Are there any side effects? Do they contain mercury or formaldehyde, or aluminum, or are they made with aborted baby parts? Do I have a right to refuse vaccination if I think there may be more harm in the vaccine than in the disease? Will my government that permits mothers and physicians to kill over a million unborn babies annually, often at taxpayers' expense, permit me to choose not to be vaccinated?
It is a confirmed fact by the Kennedy Institute of Ethics at Georgetown University that current vaccines "for hepatitis A, chickenpox, smallpox, measles, rubella, rabies, poliomyelitis are all made using a cell line from fetuses aborted long ago."
So, society killed healthy, unborn babies, but the corollary is COVID victims can live because of their deaths.
The package of AstraZeneca Covid vaccine clearly admits: "MRC-5 (Medical Research Council cell strain 5)," which is "a diploid human cell culture line composed of fibroblasts, originally developed from research deriving lung tissue of a 14-week-old aborted Caucasian male fetus." The mother was a healthy 27-year-old who aborted for psychological reasons. That usually is a cover for the fact the baby would be an inconvenience to the mother, so get rid of the baby, so mom can fit into her best party dress.