A Pullback Amidst Supportive Environment
A Pullback Amidst Supportive Environment PRZEMYSŁAW RADOMSKI , CFA for Sunshine Profits
In my previous analyses, I emphasized that gold's strength is most likely a momentary one, especially if we consider the USDX. Attesting to that are the invalidated gold breakout and today's U.S. currency action.
Let's begin with the latter.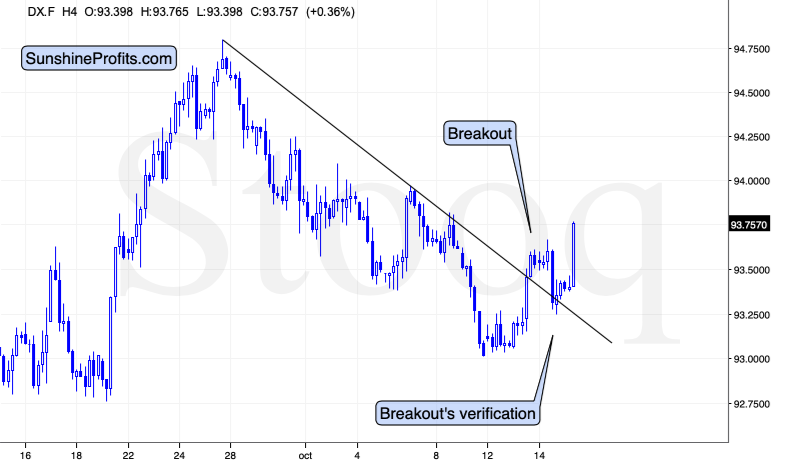 Looking at the index from a very short-term perspective (the chart above is based on 4-hour candlesticks), it is evident that the USD Index just broke above its short-term resistance line and verified the breakout. The verification took the form of a quick move back to the previously broken line and a subsequent sharp upswing.
This is the final short-term confirmation that the USDX can potentially move higher.
Predicated on the strong negative correlations between gold and the USDX (second row in the table below), the above will most likely lead to lower gold prices.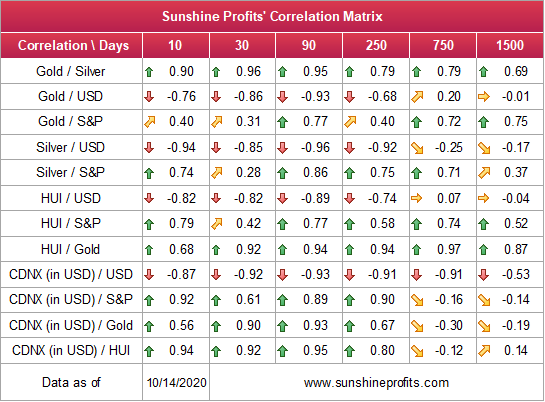 Correlation does not imply causation. However, in the link between gold and USDX, it's pretty straightforward that the U.S. currency's strength affects the gold price, not the other way around. After all, gold is priced in U.S. dollars, at least in the current monetary system.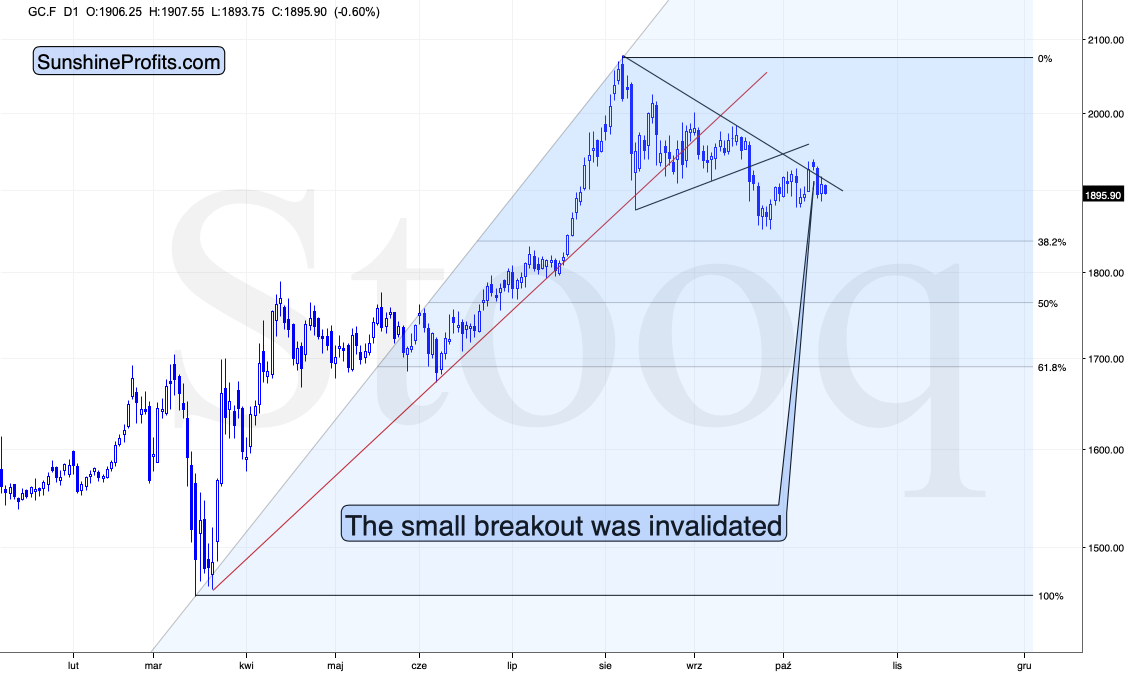 The small breakout in gold (above the declining resistance line) was invalidated, which means that the yellow metal price will most likely go lower.
While breakouts and breakdowns require confirmations to be necessary, invalidations don't. Therefore, what happened in gold is already bearish in the near future.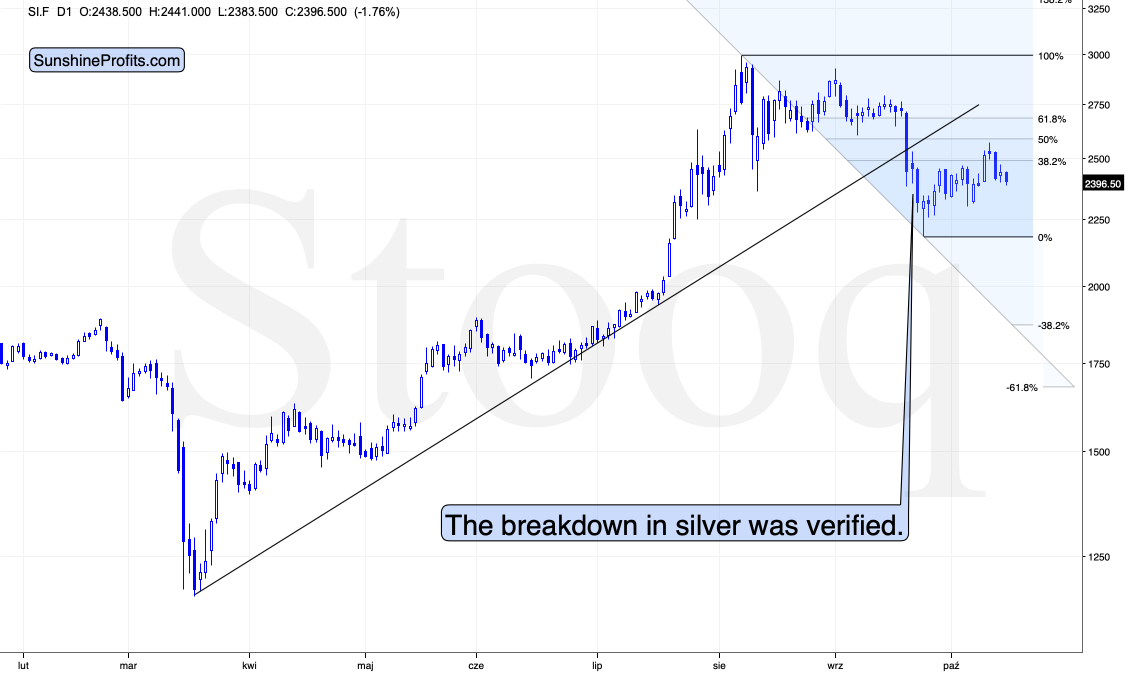 Silver is also moving lower in today's pre-market trading. While these moves are not huge yet, the decline is likely to accelerate based on the following two reasons:
The breakdown below the rising medium-term support line was already confirmed.
A considerable amount of time has already passed, and the flag-shaped consolidation that started in late September might already be over.
All in all, it seems that the outlook for the precious metals market remains bearish.
Thank you for reading our free analysis today. Please note that the following is just a small fraction of the full analyses that our subscribers enjoy on a regular basis. They include multiple premium details such as the interim target for gold that could be reached in the next few weeks. We invite you to subscribe now and read today's issue right away.
Sincerely,
Przemyslaw Radomski, CFA
Editor-in-chief, Gold & Silver Fund Manager