With Reports Emerging Globalist Vaccine Triggers A 'Kill Switch' Inside Human Cells
With Reports Emerging Globalist Vaccine Triggers A 'Kill Switch' Inside Human Cells By Don Boys, Ph.D. for All News Pipeline
'Forcing' COVID-19 Vaccinations On Everyone Will Be Divisive, Dangerous And Deadly!
– 'Shot In The Arm, Shot In The Head, Either Way, You End Up Dead'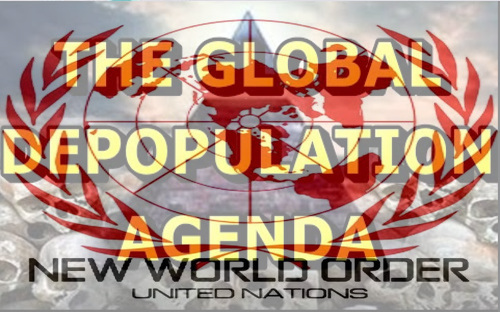 World scientists are working feverishly to develop a vaccine for the Chinese coronavirus, and they are suggesting that it might be available before the end of this year. I don't mean to be critical, but they haven't found a vaccine for AIDS after throwing billions of dollars at it for more than 30 years.
And there is no vaccine even for the common cold that's been around for millennia.
If and when a vaccine is available, there are definite indications that everyone will be required to get it. Virginia has already made that decision. And that is the problem before us. After we live through the pandemic and the arguments about masks and lockdowns, now we face the most dangerous part of the battle—telling the do-gooders what they can do with the vaccine.
Mr. Trump will make the biggest mistake of his presidency if he tries to force every American to accept the jab. Trump declared, "Our military is now being mobilized so at the end of the year we're going to be able to give it to a lot of people very, very rapidly." Well, Mr. Trump, to quote Samuel Goldwyn, "include me out." Forced vaccination for the Chinese coronavirus will be divisive, dangerous, and deadly!
And dumb.
I heard Trump say that the vaccination would not be required, but I don't trust his health advisors at the federal health agencies. Those agencies are snake pits of corruption run by political hacks with medical degrees. None have ever looked a COVID-19 patient in the eye, and few have ever looked a patient in the eyes.
I wonder if Mr. Trump will assure Americans that we will not experience the following for not getting vaccinated: will we be safe from losing a job; losing our insurance or Medicare; have our children taken from us; or be required to have some identification to permit us to buy or sell?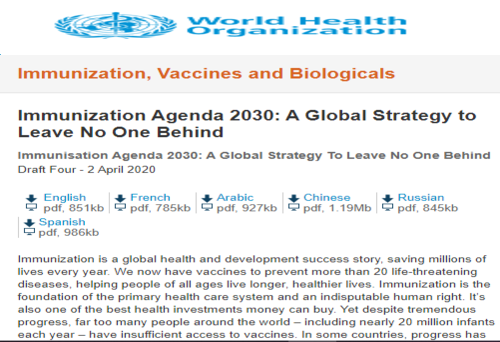 The
World Health Organization (WHO) has an Immunization Agenda 2030
, in which they're planning to vaccinate everyone for everything across the globe:
"IA 2030 envisions a world where everyone, everywhere, at every age, fully benefits from vaccines to improve health and well-being."
The Bill & Melinda Gates Foundation is the biggest funder of the WHO, and Gates intends to vaccinate the global population against COVID-19.
Many federal health officials' eyes glaze over when they think and speak of financial benefits for COVID-19 research and treatment. Hospitals have been making huge profits from Medicare patients, as revealed by Senator Scott Jensen, Republican from Minnesota, on Fox News. He reported that hospitals are paid more if Medicare patients are listed as having the Chinese coronavirus and three times the normal price if they are put on a ventilator. This is what prompted the minor scandal recently when so many hospitals were listing suicide, heart deaths, etc., as COVID-19 deaths. One man died in an auto accident, another died of a heart attack, another died of gunshot wounds, yet all three were listed as having COVID-19.
Follow the money; after all, it's yours.
However, it is not only local hospitals reaping the profits of death but federal health officials who are embedded with the Centers for Disease Control (CDC), the National Institutes for Health (NIH), and the World Health Organization (WHO). The CDC is the federal agency responsible for directing, developing, and deciding on safety and efficacy. In simple terms: does it work, is it safe, and is it really necessary?
And, in a jaded moment, I will suggest that another prerequisite is that it must be expensive. The history of vaccines and drugs has revealed that safety and effectiveness are sometime disregarded, but they are always expensive.
-->