'COVID-19 FEMA Camps' Popping Up From Sea To Shining Sea As 'Forced Isolation Facilities' Become 'The New Norm' In America
'COVID-19 FEMA Camps' Popping Up From Sea To Shining Sea As 'Forced Isolation Facilities' Become 'The New Norm' In America By Stefan Stanford – All News Pipeline
– 'This is the battle we have been waiting for; the battle is not of flesh and blood'
While researching this new story over at the Tennessee Star titled "Ohio FEMA Camps – Still More Questions Than Answers", I was absolutely stunned to find out just how many 'forced isolation camps/facilities' tied to COVID-19 are now popping up in states, cities and counties all across America.
Although FEMA camps in America have long been called 'conspiracy theory' by the 'mainstream media apparatus', as the Tennessee Star story explores, a 'conspiracy theory' they are NOT. As Paul Joseph Watson reports in this new story over at Infowars, while what are being called 'raging campus outbreaks' of coronavirus are sending college students packing across the country, the state of Ohio has partnered with FEMA to create 'sheltering facilities' for people exposed to COVID-19 who 'can't or refuse to' be isolated at home or another location.
With ANP reporting back on August 16th in this story titled "Harbingers Of Full-Scale Medical Tyranny Ahead: Govt Prepares To Deliberately Infect Americans With Man-Made Coronavirus Then Force Family Members To Be Removed From Homes Of Infected" of just such a scenario, you'll be stunned to see just how many of these 'facilities' are now popping up all across the country as we'll explore within the next section of this story below but first, from the Tennessee Star story.
The Ohio Star reported on September 3 that Ohio Department of Health (ODH) Interim Director Lance Himes released an order on August 31 – an order creating Federal Emergency Management Agency (FEMA) shelters and legalizing their use for people who "are unable to safely self-quarantine in their place of residence and to isolate those diagnosed with or showing symptoms of COVID-19″.
The non-congregate FEMA sheltering will be utilized throughout the state for people, according to the examples given by Himes, who "test positive for COVID-19 who do not require hospitalization but need isolation (including those exiting from hospitals); those who have been exposed to COVID-19 who do not require hospitalization; and asymptomatic high-risk individuals needing social distancing as a precautionary measure." 
Ohio Emergency Management Agency (EMA) is to secure the necessary approvals for the use of non-congregate sheltering and local health officials are to be on the lookout for both public and private spaces to be utilized for the FEMA camps. 
When state officials determine the need to utilize the camps EMA is authorized to coordinate with state agencies. 
State-funded colleges and universities are required to hand over their vacant buildings and grounds for use under the order.

And as The Star story also pointed out, this could end up leading to children being separated from their parents should a scenario arrive where a child has possibly been exposed to the virus at school and there is no way the child could be 'safely quarantined' at home without exposing other members of the family to this 'virus'. Once again, from the Tennessee Star.:
After the 2 o'clock presser, The Star followed-up with DeWine's Press Secretary Dan Tierney for clarification on the question asked during the Thursday press conference. 
Tierney responded, "The order gives the state of Ohio the ability to draw down federal funding to reimburse the local EMA and health department when a non-congregate shelter is needed. These shelters are used when an individual is unable to safely quarantine or isolate in their home.The nature of these shelters is no different than what the EMA and others stand-up during natural disasters. The intent of the order is to provide a safe and healthy space for the individual who needs to be quarantined or isolated as determined by local needs. This also helps protect family members from exposure. FEMA has FAQ's and more information available." 
"As determined by local needs' remains ambiguous as an answer to the question of who decides whether a person's residence is safe." 
The Star pressed with an additional question, "Would the non-congregate sheltering apply to Ohioans of all ages? That is, if a single parent has a one-bathroom apartment and a child is deemed to have had high exposure to COVID-19 at school and the health department determines that the child needs to isolate but also deems the single parent's dwelling unsafe…is the child directed to the shelter?" 
The response from the governor's spokesperson, "Again, the nature of these shelters is typically for natural disasters. Usually, people seek alternate shelter well before the rare cases where local authorities might condemn a property due to a natural disaster."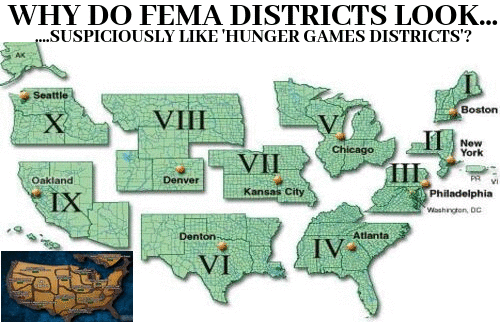 As mentioned above, after I began researching just how many of these
'isolation facilities'
are popping up across America, I was stunned to see just how quickly and how far these
'facilities'
are spreading.
The following states have created 'COVID-19 isolation facilities'.:
The state of Arkansas.
The state of Alabama.
The state of Colorado.
The state of Florida.
The state of Georgia.
The state of Hawaii.
The state of New York.
The state of Wisconsin.
The state of Indiana.
The state of Michigan.
The following cities/counties/municipalities have created 'COVID-19 isolation facilities'.: