ARE YOU LOVING YOUR SERVITUDE? (PART TWO)
ARE YOU LOVING YOUR SERVITUDE? (PART TWO) by Jim Quinn for The Burning Platform
In Part One of this article I laid out the argument Huxley's dystopian vision of the future had played out over many decades, but now I observe Orwell's darker vision in motion since the start of this century.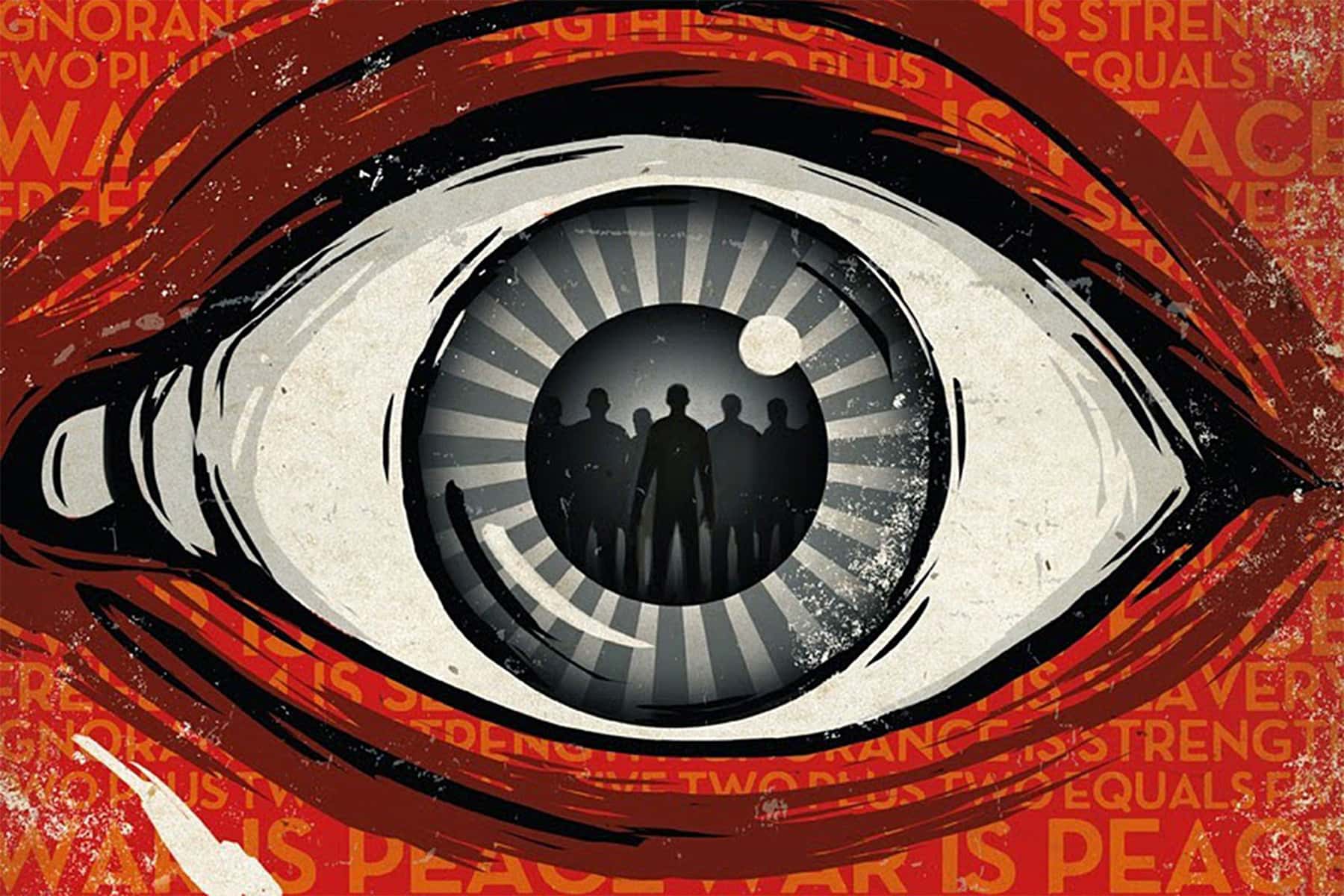 All the "solutions" being imposed by those in power don't solve anything, because they aren't designed to solve anything. These are nothing but short-term emergency sustaining maneuvers to keep the dying patient alive, while the criminals ransack his house, extracting whatever wealth he has saved. Throwing $1,200 bones and $600 a week bribes to what they consider the Main Street riff raff, while funneling trillions into the pockets of Too Big To Trust Wall Street banks, billionaire oligarchs, connected mega-corporations, and pliable corrupt politicians, is just what the doctor ordered for the ruling class.
Their weak-kneed toadies at the Federal Reserve have dutifully fulfilled their mandate of no banker or hedge fund left behind. While Main Street is beset with potholes, boarded up small business storefronts (if they haven't been looted and burned), homeless drug addicts, and the unemployed lining up at local food banks, Wall Street is being paved in gold, with its inhabitants eating caviar, drinking champagne, and celebrating their brilliance in owning a central bank, guaranteed to enrich them.
The paths being chosen by those in power offer no exit or happy endings. Driving the annual deficit over $4 trillion, pushing the national debt to $26.5 trillion (don't forget the $200 trillion of unfunded welfare liabilities), because you chose to shut the country down for a bad flu, has virtually guaranteed a multi-year economic contraction and eventual financial collapse. The Fed has propped up a zombie economy and horribly managed zombie corporations with zero interest rates and purchasing of their bad debt.
Free markets have been extinguished, price discovery has vanished, success is determined by who you know, and interest rates can never rise again, or the debt Ponzi collapses instantaneously. The $600 a week in unemployment produced an economic recovery mirage, as money that has no possibility of being repaid, was spent by millions on grocery deliveries, crap from Amazon, and buying bankrupt stocks on Robinhood by unemployed day traders.
The politicians who doled out this $600 per week to millions of people they purposely forced into unemployment are now trapped. Any politician who votes to not extend the payments will be scorned by the corporate media talking heads as heartless and uncaring. With elections just over three months away, it's now just a matter of how big the newest debt financed debacle will be (somewhere between $1 and $3 trillion).
Trump will sign whatever comes his way, because not doing so would guarantee a loss in November. Financially, none of this can work. The Federal government, with their co-conspirators at the Fed, can get away with running massive deficits for as long as the USD is accepted around the world as a safe investment. The record price of gold and the 9% decline in the USD since April are early warnings another financial crisis looms.
The real disaster is materializing in states, counties, and cities, as unemployed people don't generate income taxes while collecting from the unemployment fund, bankrupt small businesses don't pay income taxes or property taxes, lockdowns have massively reduced sales taxes, and remote workers don't pay tolls or gasoline taxes. Coincidentally, many of the worst fiscally run states, including Illinois, California, New Jersey, Michigan and New York, already had a disastrous unfunded pension liability crisis before they exacerbated their fiscal disaster by locking down their states.
Nancy and Chuck have over $1 trillion embedded in their porkulus HEROES package slated to bailout the pension liabilities of Democrat run states. All Americans would get to pay for the gold-plated pension and healthcare benefits of union teachers who refuse to go back to work and teach their children. The fiscal mismanagement at all levels of government and bubble blowing actions taken by the Fed on behalf of their real constituents (not you) seem to fit into a more diabolical scheme.
As a representative of conspiracy theorists who question everything I'm told by my government, the corporate media, and self-proclaimed experts, it appears we are being led towards an outcome predetermined by the Deep State/Invisible Government. When conspiracy theories have been confirmed and exceeded by reality, government agencies at the behest of an outgoing president conduct a coup against a sitting president, a flu pandemic on par with the 1957 and 2009 flu pandemics is hyped into an unnecessary national lockdown, a highly coordinated campaign to start a race war mysteriously erupts, and behemoth monopolistic social media corporations censor the scientific opinions of physicians and any opinion contrary to the state sanctioned narrative, your tin foil antenna should be picking up worrisome signals.
So, what is their end game? Where are we headed? Is there a method to the madness swirling around us? I certainly don't have a high level of confidence in my ability to predict what is going to happen over the next year or two. We know they have succeeded in dumbing down and socially indoctrinating multiple generations through the government run education system. They convinced them to voluntarily relinquish their privacy rights to left wing social media corporations who act in concert with the government surveillance state.