Thinking For Yourself Is The Only Regimen For A Full Recovery
Thinking For Yourself Is The Only Regimen For A Full Recovery By Steven Ferry for All News Pipeline
The Covid-19 Global False Flag Showed How Easily 'The Masses' Can Be Manipulated & Controlled While Bringing Down Entire Economies And Leaving Freedom Hanging By A Thread
"Politics is the art of looking for trouble, finding it everywhere, diagnosing it incorrectly and applying the wrong remedies."
Groucho Marx
"Do you personally accept the "New Normal" for the hospitality industry and society as a whole—which is based on the premise that Covid-19 is a singularly dangerous threat that requires a complete change in our lives, when (as it turns out) it is actually on a par with the common flu and (as it turns out) every other incorrectly declared pandemic? Or do you want to understand what has happened and do whatever is in your power, big or small, to return to the old, fun and life-filled normal that has been snatched from us?"
While on a tour of southern Europe in the summer of '86, my wife, who was walking behind me a couple of paces through Milan railway station, suddenly started yelling angrily. I turned around to see her gesticulating wildly and half-a-dozen young girls scattering. "What?""They all came at me at once, and the one with the piece of cardboard was using it as cover to try to steal from my bag." I smiled, because the girls had no doubt thought, "Tourists, easy mark (target)," but did not know my wife is aware of her environment, worldy wise, and more than willing to fight back. These girls only kept picking pockets because enough people are half asleep, easily distracted, and too trusting to suspect others of ill-intent.
Anyone with a hidden agenda who wants something that others would rather not lose, will smile in the target's face while stabbing them in the back; a key technique being to cause a confusion that distracts and then striking from a different angle.
In the same vein, we have been given solutions to manage a pandemic-that-isn't, (as this paper will prove in no uncertain terms), which solutions nevertheless continue to be enforced and which we would never have agreed to without an apparent pandemic necessitating them.
Do you personally accept the "New Normal" that is based on the premise that Covid-19 is a singularly dangerous threat that requires a complete change in our lives, when it is actually on a par with the common flu and every other incorrectly declared pandemic? Or do you want to understand what has happened and do whatever is in your power, big or small, to return to the old, fun and life-filled normal that has been snatched from us?
Throughout recorded history, man has very rarely demonstrated the capacity to reach rational conclusions and bring about sensible solutions that are maximally beneficial to the maximum areas of life impacted by that solution. Too often, the solutions benefit the few, or none at all, and usually involve ill-thought-through fixes and the use of force to implement them over the backs of those who are not benefitted.
Furthermore, it appears that in the absence of correct information, Man is subject to panic—whether the witch trials of Salem or the 471 times on record over the last 4,800 years that some believed wholeheartedly that the world would end.
The current panic will probably stand out as the greatest of all panics simply because almost the entirety of mankind trusted the suppositions and assertions they were fed, supported by what transpired later to be specious simulations and spurious statistics.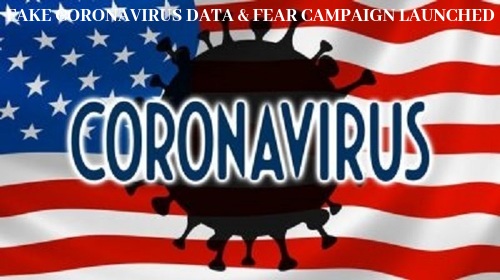 How come our advanced civilization is making the same mistakes as our more primitive forbears?
There are at least four reasons, maybe more:
1) The disappearance from educational institutions over the last century of information-analysis and critical-thinking-skills instruction, social engineering being the preferred goal;
2) The rapid advance in so many specialized fields making it difficult for an individual to grasp all subjects, making the easy path, in our crammed-full lives, reliance upon authorities and the media for guidance—instead of taking the harder path of the amateur sleuth;
3) The majority tend to make the mistake of thinking other people are as kind and decent as they themselves are. Yet, patently, there is a minority that embraces a hidden agenda—they and their purposes are not what they seem and not to be trusted;
4) People tend to be scared of invisible things they believe can harm them: Bacteria, viruses, radiation, and even ghosts!
And so after the dust has settled on the 'pandemic', what is the reality we are facing?
⦁ Collapse of economies around the world (in the US alone, $7.9 trillion loss in GDP (mid-May), anticipated by the Federal Reserve in Atlanta to end up at 52% loss, and taking a decade to recover from); 40 million out of work in the US alone,  50% of small businesses, the backbone of the country, many closing for good as they cannot service their debt; $7 trillion more debt in the US; in the rest of the world (29 April snapshot) half the world's work force was predicted to be at risk, as well as more than 436 million enterprises facing serious disruption; $9 trillion US injected into economies internationally (April), thereby increasing debt and devaluing currencies;
⦁ Many more are dead or predicted to die from the lack of normal medical services over the several months of lockdown, from suicides (increase by 10,000 in Europe), etc., than actually died from the pandemic.
This is a serious case of "Oops, we made a little mistake…" and one would expect some effort to rectify the mistake, not to hear "…but we are continuing with the same actions." So maybe this is the time for citizens to be more attentive. Should a complete failure dictate a new normal? In years past, we have been lulled by a relatively stable society and generally buoyant markets into thinking that everything is for the best in the best of all possible worlds, to quote Voltaire's Pangloss—but when everything we know has been turned upside down, one might say it is no longer possible to ignore what changes are being visited upon us, nor any window of opportunity that may present itself to take remedial action.
In plain talk, where something does not make sense, it bears closer inspection. We inevitably will be subject to a repeat unless we recognize that the disruption has been sufficiently momentous to warrant a greater-than-normal inquisitiveness regarding how we reached this point and to take an honest look for ourselves at how we can ensure such a civilization-buster never happens again.
Who wants that? If some government medical authorities are already wising up, then maybe we should, also:
"It's all bullsh*t! It's all exaggerated. It's an acute respiratory disease with minimal mortality.… Why has the whole world been destroyed? That I don't know." Dr Alexander Myasnikov, Russia's head of coronavirus information (said privately, believing a recorded May 26 interview to be over.)
"The Danish Health Authority continues to consider that Covid-19 cannot be described as a generally dangerous disease, as it does not have either a usually serious course or a high mortality rate."
"A global false alarm." Analysis of the Crisis Management, a leaked 93-page report drafted by a scientific panel appointed by the German Ministry of the Interior
If you are fed up or dispirited with the whole subject, you owe it to yourself to climb out of the confusion. Grab a coffee, mute the phone, switch off the TV and sit down for a few hours over the next several days to bust through the confusion and events over which you seem to have no choice.
First, we will examine what has happened over the last four months: What we were told to believe and do, and what actually transpired;
Next, we will review the censorship of the medical community that allowed the pandemic to be miscalled, its possible causes, actual dangers, and possible cures to be hidden from public view, laying bare some unpleasant truths about the vaccine industry and why this pandemic has been a political event, not a medical one, with almost every action taken by authorities being at variance with real science as opposed to science driven by vested interests;
Then we wrap up by shining a spotlight on the movers and shakers responsible for this mismanagement of the millennia, the timelines of their relevant actions, and what we can still do to bring back the fun-loving world we knew—which means we also need to make it impossible for anyone to repeat the same concatenation of errors and misguided efforts, to which end a simple two-step program is presented.
As a note, the author lives in the US, so quite a few of the statistics and actions relate to the US; do not let this lull you into feeling that this does not apply in your country: Much of what is reported is mirrored in other countries, as we are talking about an international phenomenon driven by the same international players. One other heads-up: The author cannot guarantee that every single one of the over 300 links is 100% accurate, but he can guarantee that they are a lot more accurate than the parade of official pronouncements to which we are being treated.