Constitutional Republic vs. Pure Democracy: How the U.S. Election Process Has Changed
Constitutional Republic vs. Pure Democracy: How the U.S. Election Process Has Changed from Ammo.com
"I pledge allegiance to the Flag of the United States and to the Republic for which it stands, one Nation under God, indivisible, with liberty and justice for all."
Conservatives are generally quick to point out that America is a republic, not a democracy. But what really is the difference, and are they even right?
Voting in America has changed considerably since the days of our founding. Back then, the government didn't even print official ballots. Instead, you got ballots from the candidate who wanted your support. Sometimes voting took place in public, so everyone knew who you voted for. And, of course, the franchise was largely restricted to white, male property owners.
Now, anyone who turns 18 can vote. And the Democratic Party wants to increase ballot access by automatically registering anyone who gets a driver's license. Democrats even pushed for mail-in ballots for the 2020 election to make voting even easier – and more open to voter fraud. But is any of this a good thing?
Indeed, it is worth considering the transformation of the United States from a Constitutional Republic, ruled by law with the input of the people, to a total democracy, where the will of the people dominates all other discussion.
A Brief History of the Franchise in America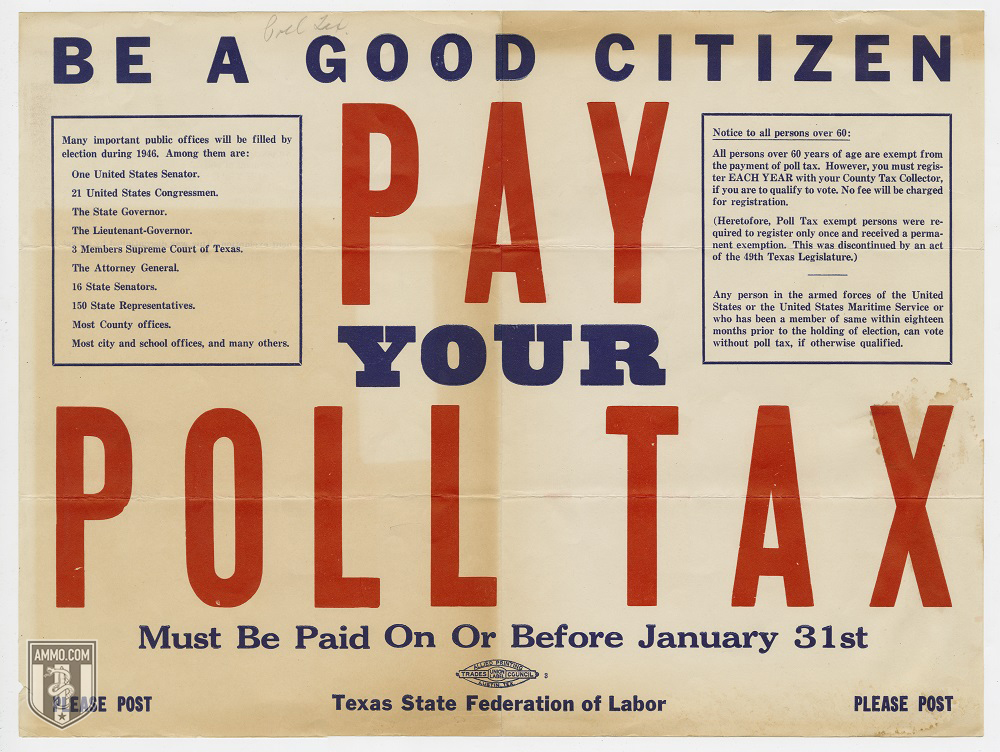 Open up your pocket Constitution and find the part where it says who can vote and who can't. You'll come up short. That's because the Constitution delegates this right to the states. And while there are some amendments that, for example, say states can't restrict the franchise on the basis of race, gender or being over the age of 18, otherwise there is broad leeway given in terms of who can vote and who can't.
Before the United States existed, people were still voting and there were oftentimes even more restrictions in place. Property qualifications were most common, but there was often also a religious test involved. For example, Plymouth Colony required that voters be "orthodox in the fundamentals of religion," which would have likely excluded even Catholics from voting. Indeed, Catholics, Quakers and Baptists were frequently forbidden from voting in early colonial elections. (Jews were forbidden from state office in Maryland until 1828, because of a state law requiring affirmation of belief in an afterlife.)
One of the first laws drafted by the new nation was a process for people to become citizens and thus be able to vote in places where citizenship was a requirement to do so – and indeed, citizenship was not a requirement in many states or colonies in the early days of America. While only "natural born" citizens can become president, naturalized citizens enjoy the full benefits of the franchise. There is still much debate as to what qualifies as a "natural born" citizen, and it's worth noting that several recent major party presidential candidates were not born in the United States – most recently Tulsi Gabbard (who was born in American Samoa) and Ted Cruz (who was born in Canada). The Republican nominee in 2008, John McCain, was born in the Panama Canal Zone. The last of these was the most problematic, as Downes v. Bidwell ruled that unincorporated territories were explicitly not the United States.
While it is easy to ascribe this to petty religious bigotry, the reason is actually somewhat more profound: The colonists and the colonial governments that they formed considered it important to only allow the franchise to people who shared their values. Thus, those with heterodox religious beliefs were not allowed to vote on the grounds that doing so would undermine both the values and the liberty of the colony.
Similarly, property holders were meant to be the main voters for the simple reason of having skin in the game. The early colonists did not want, for example, the merchant class to have an outsized say in politics because they were not tied to the land and thus not as subject to bad decisions. A shopkeeper or importer can simply sell their stock and move on to the next colony. A freeholder, working the land with his family, has far less flexibility and, the theory goes anyway, would be making more long-term decisions about what is best for the polity.
-->