Gold Seeker Report: This Week in Mining Issue #6 — Temporarily Suspended Mining Operations
Gold Seeker Report: This Week in Mining Issue #6 — Temporarily Suspended Mining Operations
Chris Marchese
Chief Mining Analyst, GoldSeek & SilverSeek
Due to government mandated shutdowns of select businesses and in this case, mining, in response to the COVID-19 outbreak, there has been rather limited news flow except that related to temporarily suspending mining operations. It is important to note those companies which have temporarily placed operations on care and maintenance (C&M) will see cash outflows from those assets as C&M cost money. Strong balance sheets and available liquidity are imperative given the current market uncertainty.
Agnico Eagle Mines: The company will ramp down its operations in the Abitibi region of Quebec including the LaRonde Complex, the Goldex mine and the 50% owned Canadian Malartic Mine (which also impacts Yamana, the 50% JV partner) until at least April 13, 2020. Each operation will be placed on C&M as instructed by the government of Quebec. Furthermore, the company will reduce activities at the Meliadine and Meadowbank in Nunavut. Yamana Gold will also be impacted by reduced operations at its Cerro Moro mine in Argentina.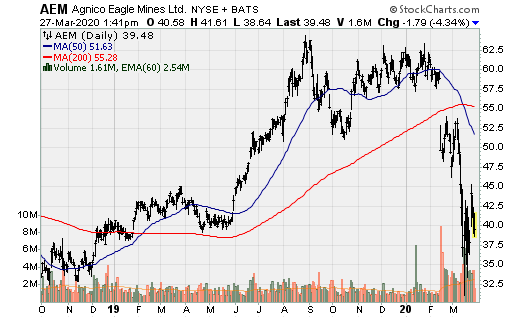 Alamos Gold: Announced a 14-day suspension of operation at its Island Gold operations, though its other Canadian operation, Young-Davidson have not been impacted. It has also implemented preventative measures across all operations including a required 14-day quarantine for any employee returning from out of country travel.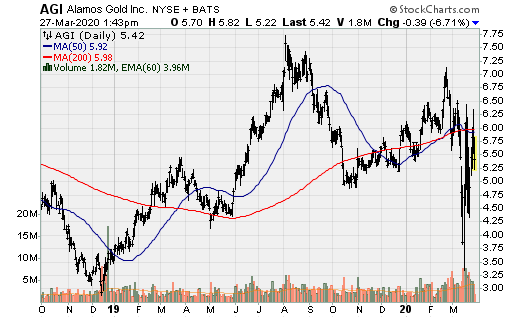 B2Gold: The company continues to operate its flagship asset, Fekola and Otjikoto, with a temporary suspension of mining but continued milling at its Masbate operation in the Philippines. Further, the company has suspended drilling at its Gramolate development project. The company has ample liquidity in the event of a prolonged shutdown of its operations.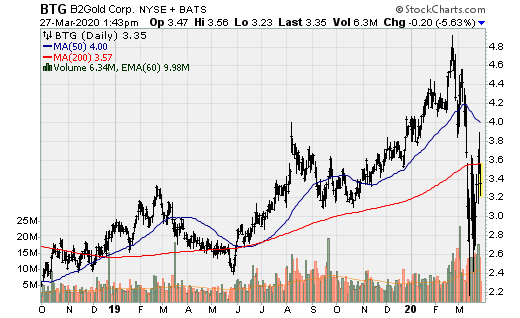 Calibre: The company is in the process of obtaining authorization to temporarily suspend operations at the El Limon and La Libertad operations in Nicaragua. B2Gold has agreed in principle to defer the payment of $10m (part of the acquisition payment of its operating assets) and the $5.5m working capital adjustment for a six-month period to April 15th, 2021. Calibre has a strong balance sheet relative to the size of its company with $33m in cash and equivalents at year end 2019.