2020 Gold Price Forecast And Gold Thesis
2020 Gold Price Forecast And Gold Thesis by Don Durrett via Gold-Eagle
Gold is currently showing some strength, with a price over $1600. However, there is still a lot of paper gold selling (where the spot price is determined), and there is no clear direction in price. In fact, I have been saying all year that until silver gets above $18.50, I won't consider this a gold bull market.
Silver, Gold's Little Sister
Why do I consider the silver price so important? Because I consider them tied at the hip. I consider silver to be gold's little sister. Gold is big brother and leads. Then little sister (silver) catches up once she sees that the coast is clear. In fact, little sister will easily outperform big brother once she sees the green light.
Little sister is down below $15! She doesn't like something. It looks like little sister is going to wait until gold makes a big move before she joins the party. That means we are going to need $1750 or $1800 before the gold bull market resumes.
At this time, there are reasons to be optimistic that gold will trend higher. First, there will be a lot of negative fallout from the coronavirus. Second, negative real-rates are good for gold. Third, physical gold is becoming scarce.
There are also reasons to be apprehensive that the gold price could be constrained. First, the banksters will do everything they can (selling and leasing paper gold) to contain the price from breaking out. Second, MMT could work and the economy comes back to life. The central banks will do everything they can to contain bond defaults.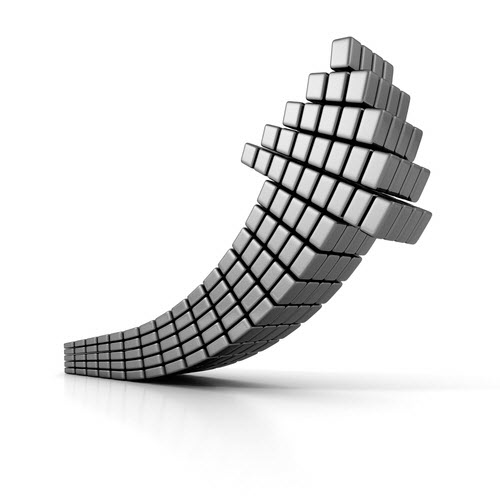 So, the data point to watch now is silver. You can also watch and see if gold can get above $1700 and stay there. Surprisingly, the DXY (dollar index), is no longer hindering gold. Although, if the dollar explodes higher or collapses, then it will impact gold. If the DXY ranges from 95 to 100, then it really won't affect gold very much. I'm not worried about the dollar impacting gold at this time.
Like the DXY, I don't think the stock market will impact gold that much for the rest of the year. It's unlikely the stock market will get back above 27,000. But if the stock market gets back above 27,000, then gold could get sold.
In addition to silver, keep an eye on the bond market as well as liquidity issues in the financial markets, which impact bonds. Ideally, in 2020, we want to see silver get above $18.50, which will mean gold is over $1750 and safely in a bull market. Additionally, we want to see a plethora of bond defaults.
Gold Investment Thesis
I have been investing in gold mining stocks for many years. The reason for my interest is based on the premise that Exter's Pyramid is valid and that bond investors will switch to gold (driving gold prices higher) as risk increases. It's a very bearish outlook. In fact, it is an extreme investment approach because it has never happened before in a big way.
Why would anyone want to be involved in gold mining stocks unless they had some type of angle? The risk is so high that it is very difficult to make money in the long term. Sometimes you can find good risk/reward stocks in the near term, but those are rare. Also, there are times when gold is trending upward, and you can jump on the bus and ride it up. In both of these scenarios, it is more of a trading market than buying and holding for the long term.