"I've Never, Ever, Ever Seen Anything Like This Before"
"I've Never, Ever, Ever Seen Anything Like This Before" from Zero Hedge
With the Fed buying $622 billion in Treasury and MBS, a staggering 2.9% of US GDP, in just the past five days…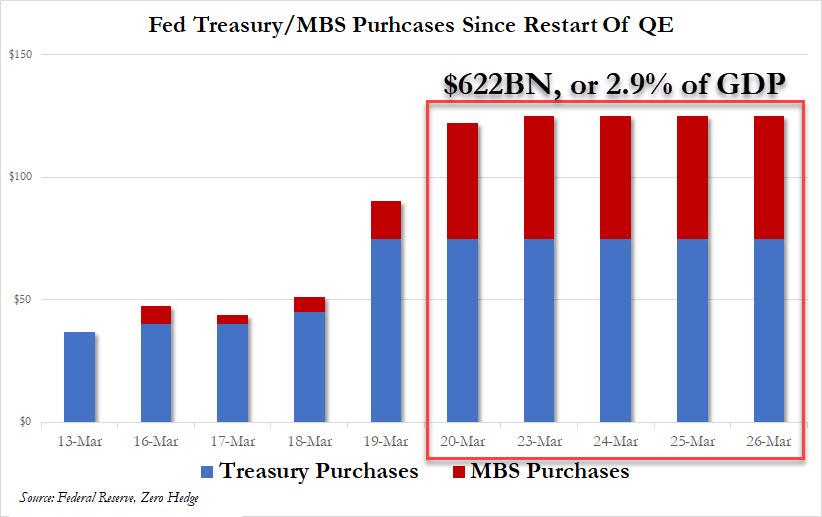 … any debate what to call the current phase of the Fed's asset monetization – "NOT NOT-QE", QE4, QE5, or just QEternity – can be laid to rest: because what the Fed is doing is simply Helicopter money, as it unleashes an unprecedented debt – and deficit – monetization program, one which is there to ensure that the trillions in new debt the US Treasury has to issue in the coming year to pay for the $2 (or is that $6) trillion stimulus package find a buyer, which with foreign central banks suddenly dumping US Treasuries…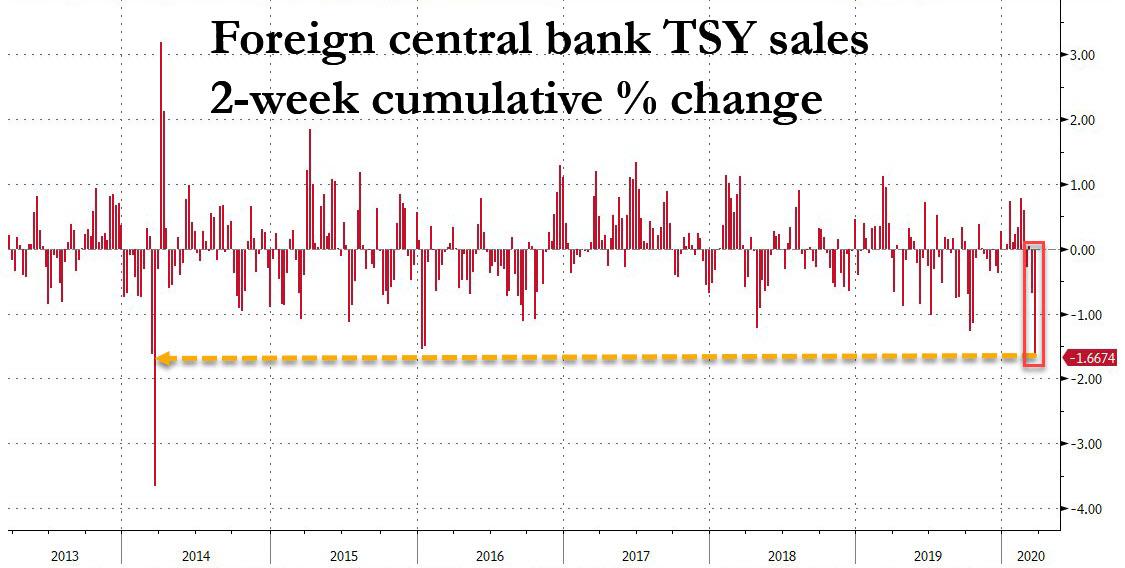 … would otherwise be quite problematic, even if it means the Fed's balance sheet is going to hit $6 trillion in a few days.
The problem, at least for traders, is that this new regime is something they have never encountered before, because during prior instances of QE, Treasuries were a safe asset. Now, however, with fears that helicopter money will unleash a tsunami of so much debt not even the Fed will be able to contain it resulting in hyperinflation, everything is in flux, especially when it comes to triangulating pricing on the all important 10Y and 30Y Treasury.
Indeed, as Bloomberg writes today, core investor tenets such as what constitutes a safe asset, the value of bonds as a portfolio hedge, and expectations for returns over the next decade are all being thrown out as governments and central banks strive to avert a global depression.
And as the now infamous "Money Printer go Brrr" meme captures so well, underlying the uncertainty is the risk that trillions of dollars in monetary and fiscal stimulus, and even more trillions in debt, "could create an eventual inflation shock that will trigger losses for bondholders."