Deep State Mayor Pete: Could Former Naval Intelligence Officer Pete Buttigieg Be a CIA Asset?
Deep State Mayor Pete: Could Former Naval Intelligence Officer Pete Buttigieg Be a CIA Asset? from Ammo.com
TDC Note – Is the picture getting a little clearer for you why Buttigay is now gaining so much traction in the corrupt to the core political system?
####
Former South Bend, Indiana, Mayor Pete Buttigieg is a rising star in the Democratic Party. A mere year ago, few could have picked him out of a police lineup. Now he's the presumptive front-runner of the centrist faction of the party and – for the moment, at least – the most likely person for "Stop Bernie" forces to coalesce around.
But few know much about him, if anything. His personal biography seems to revolve around two data points. First, that he's a gay Christian. Second, that he's a former Navy intelligence officer.
The latter of the two has not had any significant scrutiny. When "Mayor Pete's" military record is subjected to even the slightest bit of observation, however, some disturbing facts and damning questions begin to leap out. The question at the bottom continues to be: Who is Pete Buttigieg?
Pete Buttigieg: Corporate Consultant
Mayor Pete likes to talk a lot about his deployment to Afghanistan (more on that later), but he also spent some time in Iraq when he was working for McKinsey and Company as an energy, retail, economic development, and logistics consultant. He makes a passing reference to having been in a "safe house in Iraq" in 2007, in his memoir Shortest Way Home. Indeed, Buttigieg spent time in both Iraq and Afghanistan while he was working with McKinsey and Company. This time period (2007-2010) also overlaps with his time as a Naval intelligence officer (2009-2017).
McKinsey isn't just any global management consulting firm. They have a contract with the Department of Defense as part of a broader Task Force on Business and Stability Operations. This project was criticized by Minnesota Congresswoman Betty McCollum in 2011, as an inappropriate use of military resources. Why, after all, is the military being used to create an attractive investment and growth environment for American companies? One of the tasks carried out by the task force was to help Kate Spade source raw materials for her handbags.
In 2009, McKinsey was given an $18.6 million contract that expanded their work from Afghanistan into Iraq.
Pete refuses to answer questions about what he was doing with McKinsey during this period, citing a non-disclosure agreement that's over 10 years old. What we do know, however, is that Buttigieg was stationed in Herat Province for part of his resumé-building tour of duty, where McKinsey was also very active.
Unfortunately, there aren't a lot of dots to connect here, but the dots we have are worth noticing. Just like it's worth noticing that Buttigieg found time to volunteer for Barack Obama's 2008 presidential campaign, Pat Bauer's Indiana gubernatorial campaign, and enlist in the United States Navy – all while he was still working at his high-powered consulting gig with McKinsey. He finally left McKinsey in 2010, when he launched his losing bid for Indiana State Treasurer.
Pete Buttigieg: Navy Intelligence Officer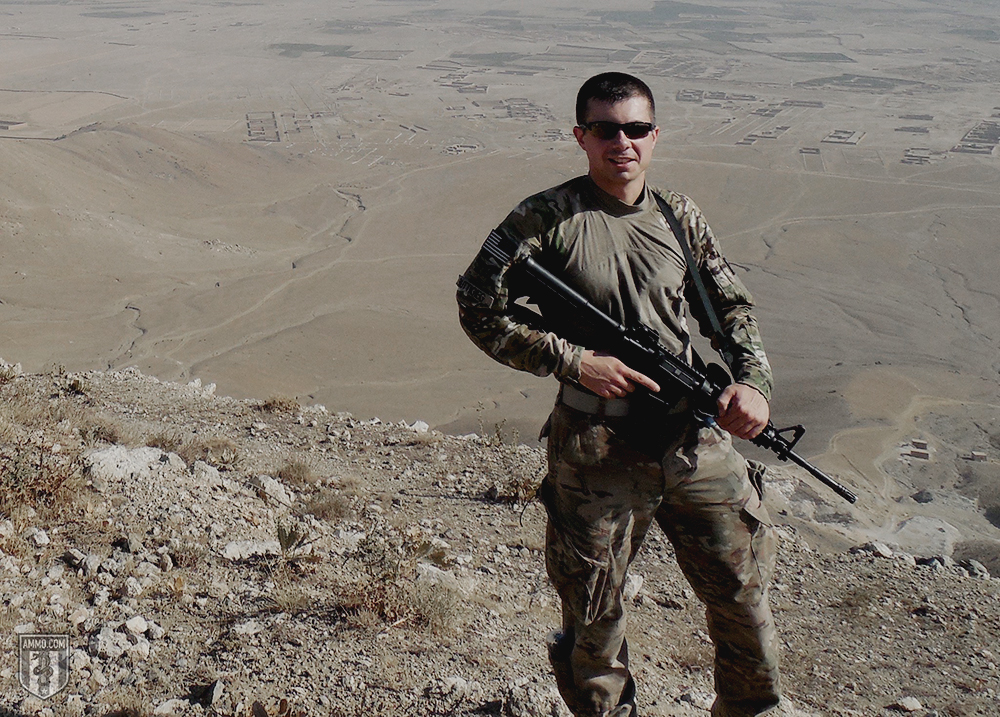 How exactly did Mayor Pete end up in the Navy? It's interesting for a man who touts his service so readily, that he's reticent to discuss it in any detail. This is no doubt related to the classified nature of his work, but it's probably also related to how he ended up in the Navy in the first place.
The Navy Reserve's direct commission officer program allows ambitious young professionals to pad their resumé with military service (usually in intelligence and public affairs) without having to go through tedious processes like basic training or officer candidate school. Indeed, the program has men like Buttigieg in mind: Those who want to serve, but not so badly that they're going to put their civilian careers at risk to do so.
A highly competitive program, it receives thousands of applicants every year, accepting around a quarter of them.
This program has become de rigueur for a certain type of politically inclined social climber. Indeed, several senior members of the Trump Administration have used this program to add military service to their resumés. Sean Spicer, Reince Pribus and Veterans Affairs Secretary Robert Wilkie are just three within the Administration who have benefitted from this program. It's also popular with the rich and politically connected: George P. Bush, Hunter Biden, and Jimmy Pannetta are all alums.
The alums from this program form a tight-knit network within the government, including at the CIA, with many officers having served at Guantanamo. Buttigieg's former commander was once the chief linguist at Gitmo, according to his LinkedIn page.
Buttigieg likes to brag about his 119 trips outside the wire, but what was he actually doing on those missions? It's difficult to say, especially when his DD-214 was left blank.
What we do know is that Buttigieg was assigned to the Afghan Threat Finance Cell, whose ostensible purpose is combating the drug trade that exploded there after the American invasion in 2001. According to Buttigieg, while there he worked closely with every civilian intelligence alphabet agency.