"You Killed Our Geniuses" – Regime Crackdown Intensifies As Iranians Flood Streets In Third Day Of Protest
"You Killed Our Geniuses" – Regime Crackdown Intensifies As Iranians Flood Streets In Third Day Of Protest from Zero Hedge
TDC Note – The stage is being set for some type of "kinetic" action in Iran – an "Arab Spring" type thing and an attack on our Liberties and freedoms at home.
####
Despite an aggressive crackdown by the Iranian regime that reportedly included soldiers and riot police firing into crowds of civilians – in open defiance of President Trump's warning to Tehran not to "kill your protesters" – anti-government protests over Iran's mistaken shoot-down of UIA Flight 752 continued on Monday for a third straight day, following the regime's admission of responsibility on Saturday.
During the protests, which erupted out of anger over the regime's initial lies about Flight 752 (it initially insisted that a "mechanical error" was responsible despite video evidence suggesting a missile strike), Iranian security forces fired both live ammunition and tear gas into crowds of angry demonstrators.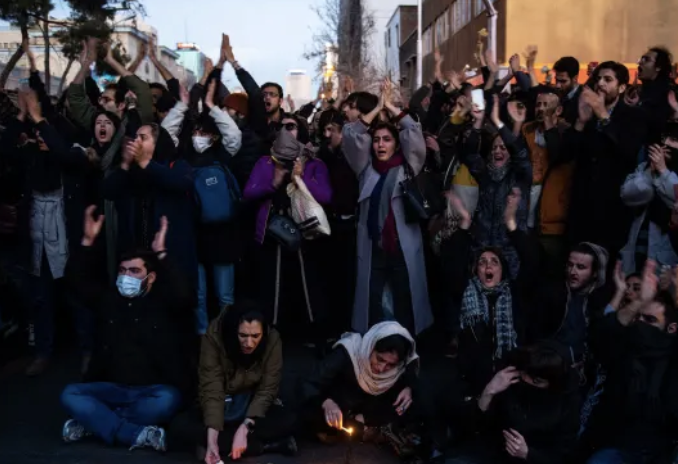 Some of the video and images have shown what appear to be casualties, though death tolls and counts on the number of injured have been difficult to pin down.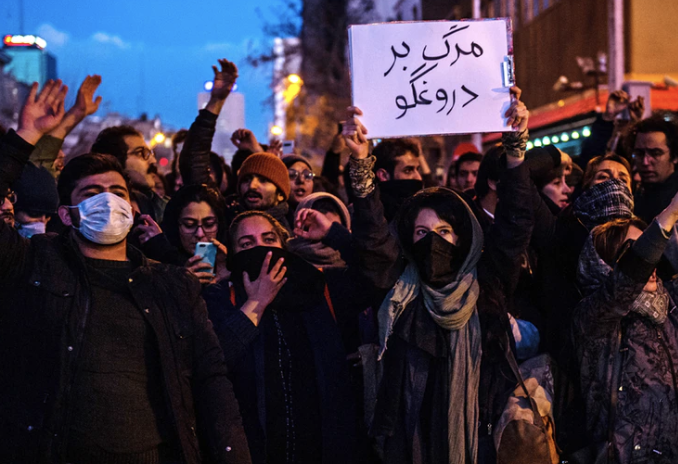 As Reuters explains, the protests against the regime "are the latest twist" in the Trump Administration's campaign of maximum pressure against Iran and its government. Over the weekend, President Trump tweeted a couple of messages of support for the protesters on the ground, including one tweet sent in Arabic.
مشاور امنیت ملی امروز عنوان کرد كه تحریم ها و اعتراضات، ایران را«به شدت تحت فشار»قرار داده است و آنها را مجبور به مذاكره می كند.در واقع، اصلا برایم اهمیتی نداردکه آیا آنها مذاکره می کنند یا نه.این کاملاً به عهده ی خودشان است، اما سلاح هسته ای نداشته باشیدو«معترضان خود را نکشید.» https://t.co/DBGGs8QFcJ

— Donald J. Trump (@realDonaldTrump) January 13, 2020
To the leaders of Iran – DO NOT KILL YOUR PROTESTERS. Thousands have already been killed or imprisoned by you, and the World is watching. More importantly, the USA is watching. Turn your internet back on and let reporters roam free! Stop the killing of your great Iranian people!

— Donald J. Trump (@realDonaldTrump) January 12, 2020
Videos posted to social media on Sunday recorded gunshots in the vicinity of protests in Tehran's Azadi Square. The wounded could be seen being carried off on stretchers as riot police fired what looked like rubber bullets. Other videos showed riot police beating protesters with batons, while others nearby screamed "Don't beat them!"
Moreover, shouts of "Death to the dictator" could be heard in footage circulating on social media. It showed protesters shouting, directing their fury at Supreme Leader Ayatollah Ali Khamenei and the system of clerical rule.
"They killed our geniuses and replaced them with clerics," demonstrators chanted at a one protest outside a university on Monday, a reference to the dozens of Iranian students who were returning to school in Canada who were aboard the flight.