Silver Update: Likely to Back Off Short Term
Silver Update: Likely to Back Off Short Term by Clive Maund for StreetWise Reports
Unlike gold, which has forged ahead, there has been very little change in silver since the last update. This is not surprising because gold is stronger than silver during the earliest stages of a new bull market, while silver performs the strongest during the late stages of a bull market as investors "throw caution to the wind."
On the 6-month chart we can see that, although it has risen incrementally over the past week, silver has started to splutter beneath the resistance level shown, with a somewhat bearish (short-term) candle appearing on Friday.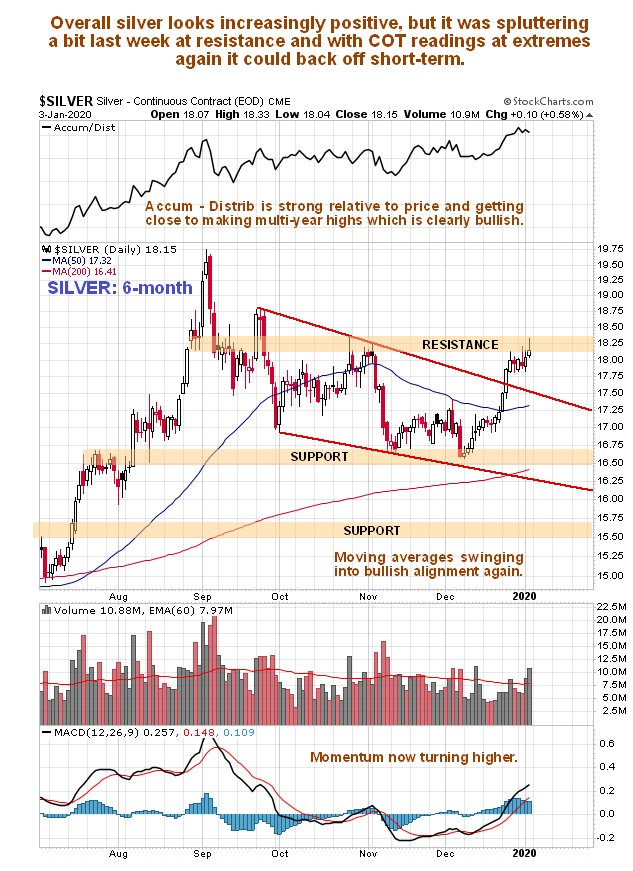 And given that the latest COT shows positions rising to extremes again by early last week, it seems likely that silver will back off some short term, which would be logical if the tension associated with the killing of the Iranian general eases somewhat. If it does it can, of course, be expected to coincide with gold dropping back from its key resistance level temporarily.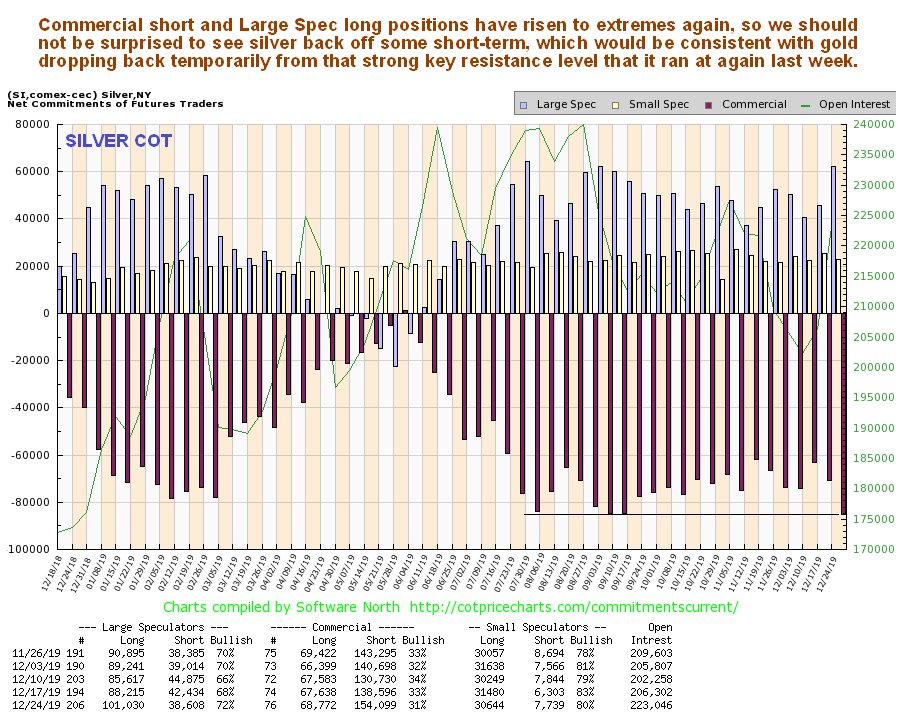 Click on chart to pop-up a larger, clearer version.
Overall though, silver's charts continue to look positive, with the 10-year showing it starting to climb away from the second low of a giant Double Bottom, and this is especially the case because gold has already made a clear breakout from its giant multi-year base pattern. Thus, any near-term dip will be viewed as an opportunity to build positions across the sector further. Don't forget the extraordinarily bullish long-term HUI index over gold and silver over gold charts that were included in the last update.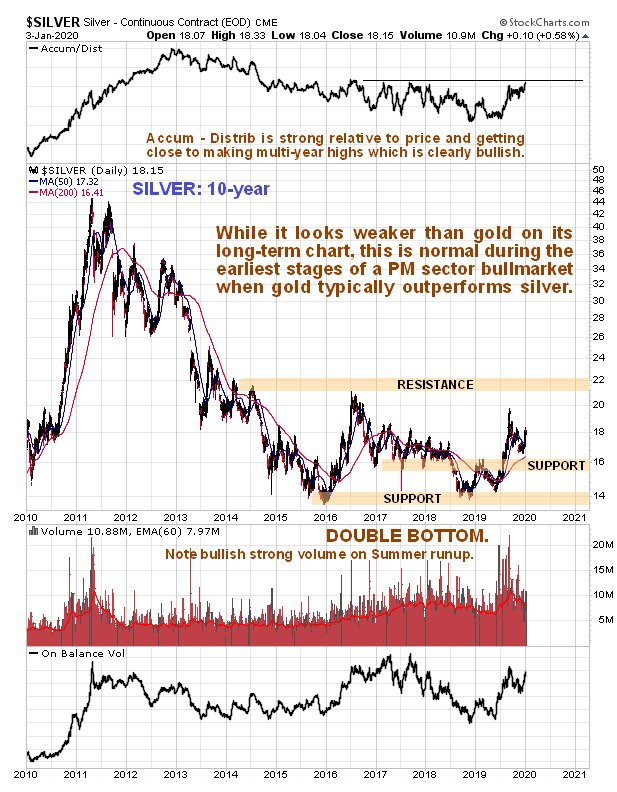 This article was originally published on CliveMaund.com on Sunday, January 05, 2020
.