At Least One Killed, Four Wounded In California High School Shooting, Suspect In Custody
At Least One Killed, Four Wounded In California High School Shooting, Suspect In Custody
Update: 1:35 p.m.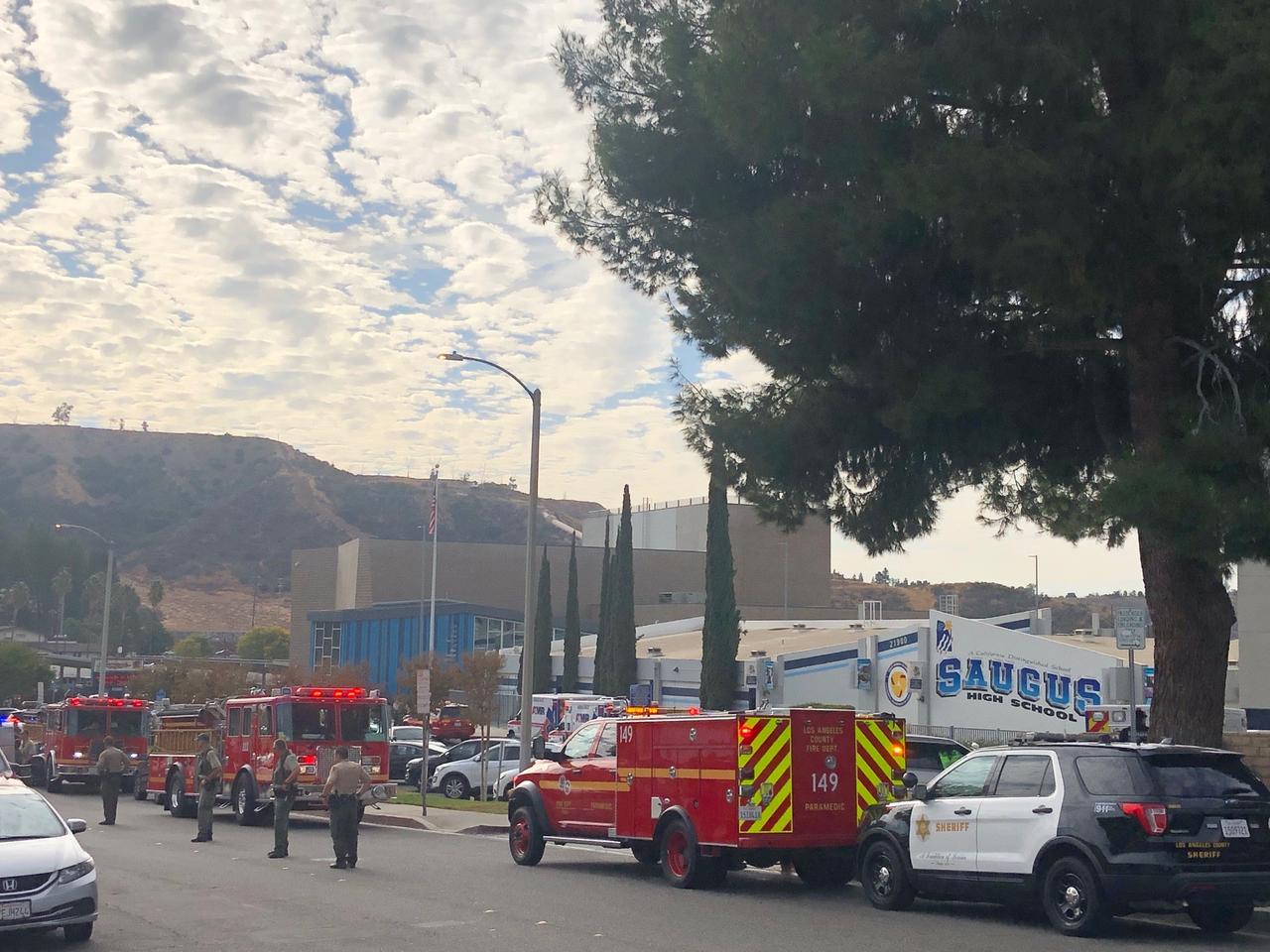 At least one person has been killed and four wounded after a gunman opened fire on Thursday morning at Sagus High School in Santa Clarita, California.
One female victim who was transported to Henry Mayo Hospital in critical condition died from her injuries.
The suspect, a 15-year-old Asian male in black clothing, was taken into custody and is being treated at a local hospital. He was a student at the school, according to CBS Los Angeles.
"The lone suspect is in custody and the weapon has been seized," the William S. Hart Union High School District wrote in an email to parents.
"All of a sudden we hear this distinctive sound outside, so my teacher quickly sprang to his feet," student Mason Peters told CBS2. "Got up, locked the door, (he) asked one of the students to get the keys. So we reinforced it. Turned off all the lights. Then we got a bunch of desks and stuff and reinforced the doors. And then we all stayed hidden." –CBS Los Angeles
One of the wounded victims was found in the school's choir room, according to the LA County Fire Department.
Parent Brian Skiba told CBS2 of his daughter's experience.
"She heard the shots as well, she was in the quad where it started, and ran to the band room and locked the door behind her and told everybody to get down."
"My daughter's still in the band room, they've got a policeman with them," he added. "They're still in lockdown. They're only clearing it classroom by classroom."
-->