Corporate Media Finally Loses All Sense Of Morality and Journalism
Corporate Media Finally Loses All Sense Of Morality and Journalism By Susan Duclos – All News PipeLine
What The Hell Is Going On? CNN Whistleblower, ABC Fake News, NBC Sex Scandal, GQ 'New Masculinity' Lunacy, But The MSM Manufactures Outrage Over 'Violent' Meme That THEY Made Go Viral!
Anyone that has been watching the state of the media over the past few years has seen the establishment media go completely off the rails. We have seen fake news, inaccurate reporting, retractions, complete deletions of articles, corrections, the pushing of hoaxes,  and that is just the tip of the iceberg of what we have been witnessing, but the last couple of weeks has been even more brutal as multiple outlets are embroiled in scandal, yet they ignore it all to focus on a "violent" meme that has been public for over a year with barely any views, until the media itself made it go viral, so they could then claim how "dangerous" this now-viral video is.
We'll start with the most ridiculous and work our way to the most corrupt………
GQ (FORMERLY GENTLEMEN'S QUARTERLY) PRESENTS THE 'NEW MASCULINITY'
GQ, formerly known as Gentlemen's Quarterly, an international magazine founded in 1931, describes itself as "The latest tips and advice for men on style, grooming, fitness, best products, travel destinations and more," has just promoted  "GQ's New Masculinity issue, an exploration of identity, culture, and style in 2019," with an image of what they think the "new masculinity" for 2019 should look like.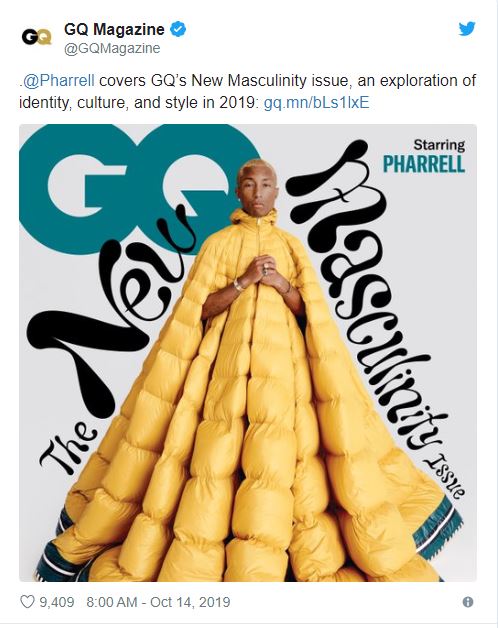 One of the best responses so far came from the frontpage editor of RedState, Brandon Morse, which captures the state of the media today, saying "The media is getting to a point where it's becoming so ridiculous that it will become a side show in society. NO ONE is going to take GQ seriously after this, and I see so many outlets following suit."
Need we say more?
Readers can see some of the reactions to this lunacy over at Twitchy and please feel free to share your thoughts in the comment section below.
Now that readers have had their laugh, let us move on the more serious issues engulfing establishment media outlets in scandal after scandal.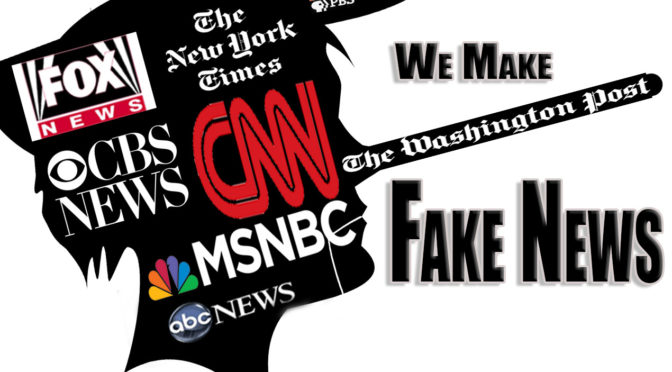 ABC NEWS PROMOTES FAKE NEWS VIDEO
On Sunday, ABC News published a video they received from outside sources, obviously without doing their due diligence to verify and confirm the origin of the video.
Their initial claim was the video showed a "slaughter in Syria," of a Turkish bombing of Kurd civilians, but in reality, the video was from a military gun demonstration in Kentucky that was published to YouTube in 2017, as reported by Gizmodo, offering a side-by-side of the ABC News clip along with the original.
"This video, obtained by ABC News, appears to show the fury of the Turkish attack on the border town of Tal Abyad two nights ago," Panell said during the Sunday broadcast.

It's unclear if the video may have been slightly manipulated before it was handed to ABC News. But the unedited video from Kentucky shows people holding up their phones to capture the destruction, while the video broadcast by ABC News appears to have colors that are less saturated than the original.

"We've taken down video that aired on 'World News Tonight Sunday' and 'Good Morning America' this morning that appeared to be from the Syrian border immediately after questions were raised about its accuracy. ABC News regrets the error," an ABC News spokesperson told Gizmodo via email.
Gizmodo reports that it was "far-right social media users like Wojciech Pawelczyk, who described himself as a "video researcher" and "Trump supporter," as well as the pro-Trump blog NOQ Report," that first questioned the authenticity of the video, which is something ABC News should have done themselves before going live.
Independent Media and conservatives once again had to step in and force a retraction and bust a fake news story from an establishment media source.
Of course Gizmodo being part of the liberal establishment media complex, is apparently more worried that ABC News broadcasting fake news, is "sure to provide even more ammunition to pro-Trump supporters who insist that mainstream news outlets are deliberately trying to deceive people."
What Gizmodo doesn't point out or even acknowledge is this is yet another in a long line of "fake news" being pushed by a prominent media outlet, and that ABC News has done this before.
Back in December 2017, former ABC News veteran Brian Ross went live with a report about President Trump and Michael Flynn that turned out to be completely false, causing the stock market to tumble. ABC News retracted the story, suspended Ross, then barred him from reporting on stories pertaining to president Trump. Months later Ross left ABC News.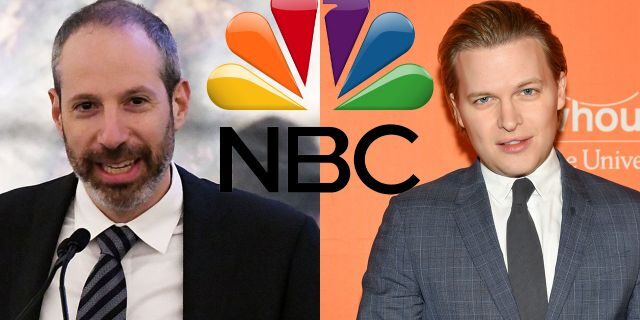 (NBC News prez Noah Oppenheim sent memo attempting to discredit Ronan Farrow on the eve of "Catch and Kill.")
NBC SEX SCANDALS DEEPEN
NBC News is once again in the spotlight as an upcoming Ronan Farrow exposé, called 'Catch and Kill' apparently offers more details to the Matt Lauer sex scandal which rocked the network two years ago. An NBC employee had lodged a "sexual misconduct" complaint against him, which resulted in his abrupt termination from the network.