Kolanovic: What Just Happened "Has Only Occurred On Two Days In History"
Kolanovic: What Just Happened "Has Only Occurred On Two Days In History" from ZeroHedge
To those who read, and took heed of, last week's Quant Insights report by Citi, which cautioned that Price Momentum and Low Beta outperformed while Value underperformed most in August as the equity market turned to risk-off again, that Low Beta (Low Vol) had become the most crowded factor in the U.S. because of its historically high valuation and macro risk exposure, and that Short interest continues to build up in high beta stocks…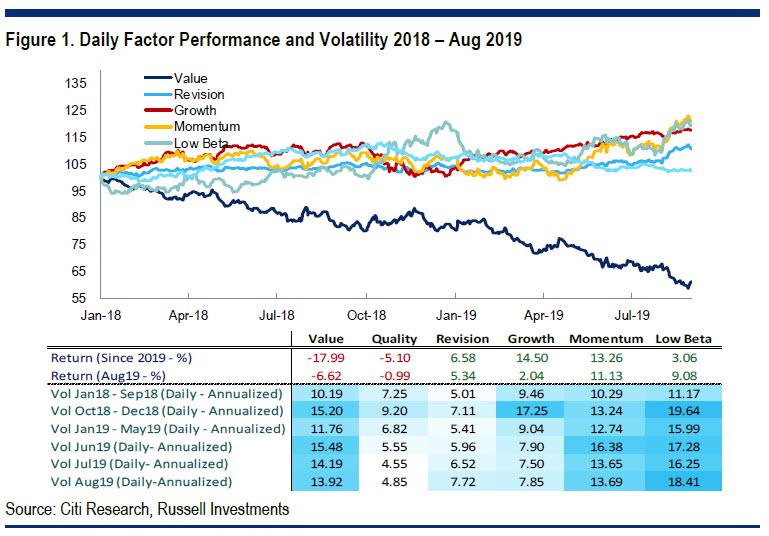 … the trade was a no brainer: unwind the best performing YTD strategy, which – as we noted last week – was momentum, and reallocate to value.
To everyone else who did nothing, well… the momo massacre that swept across markets over the past three days has made sure that anyone who had market-beating profits as recently as the start of the month, is now read for the year!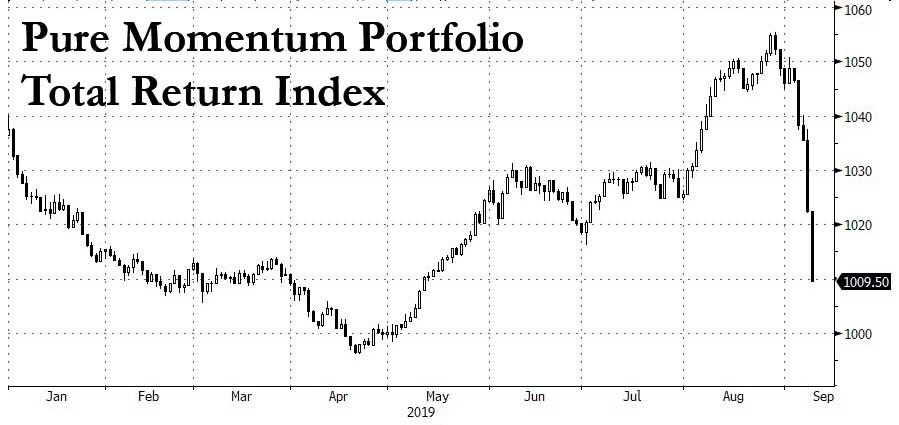 It wasn't just Citi who saw the divergence: as JPM's head quant, Marko Kolanovic writes today, the divergence observed last Friday with the record performance gap between small and large companies, was an "all-time extreme", as JPM's momentum indicator – a weighted average of 1, 3, 6 and 12M price momentum – of small cap stocks reached its maximal negative reading, while the same indicator for the S&P 500 reached its maximal positive reading.
This divergence, as Kolanovic describes it, "has only occurred on two days in history" and most recently was recorded on one day in February 1999 during the tech bubble.
Of course, as subsequent market action demonstrated vividly, this record gap between value, cyclicals, SMid and high beta stocks on one side, and momentum, low volatility, and growth on the other side was not sustainable, and as shown in the chart below, the market suffered a ~5 standard deviation rally of value vs. momentum yesterday and today.