Democrats Declare War On Religion In New Resolution
Democrats Declare War On Religion In New Resolution By Susan Duclos – All News PipeLine
If You Hate God, The Democrat Party Wants You And If You Love God, They Hate You
Once again the Democratic National Committee (DNC) has made it clear they prefer Godless voters or as they dub these individuals, the "Religiously Unaffiliated Demographic,"  calling them their "largest religious group within the Democratic Party."
Aside from the fact that to be "religiously unaffiliated" is the exact opposite of a "religious group," Democrats have again decided to publicly alienate all religious voters by actually passing a "Resolution Regarding the Religiously Unaffiliated Demographic," at the DNC's summer meeting, which is the exact title of said resolution.
While the resolution itself is embedded below, one specific statement beginning the second line of the resolution, says everything we need to know about the "values" of today's Democrats:
WHEREAS, religiously unaffiliated Americans overwhelmingly share the Democratic Party's values, with 70% voting for Democrats in 2018, 80% supporting same-sex marriage, and 61% saying immigrants make American society stronger;
Not only are they admitting that the Democrat party shares the values of those that are religiously unaffiliated or God haters, but also in the resolution they take a hard shot at those that believe in "Religious liberty."
WHEREAS, those most loudly claiming that morals, values, and patriotism must be defined by their particular religious views have used those religious views, with misplaced claims of "religious liberty," to justify public policy that has threatened the civil rights and liberties of many Americans, including but not limited to the LGBT community, women, and ethnic and religious/nonreligious minorities;
The last passage being highlighted makes it clear that they are sucking up to the non-religious voters because they need their votes, and they plan a specific "outreach" to those Godless voters just to get them to the polls for the 2020 elections.
WHEREAS, nonreligious Americans made up 17% of the electorate in 2018 and have the potential to deliver millions more votes for Democrats in 2020 with targeted outreach to further increase turnout of nonreligious voters.
Read the entire resolution below:
DNC Resolution on the Nonreligious Demographic uploaded by All News Pipeline on Scribd
The timing of this DNC resolution closely aligns with a new shocking report showing that the persecution of Christians globally is approaching genocide.
This resolution is also being hailed by the Secular Coalition For America, which describes itself as "the nation's premier advocacy organization representing atheists, humanists, agnostics, and other nontheists."
In their piece cheering the resolution, they state the DNC "embraced American nonbelievers for the first time, adopting a resolution that recognizes their contributions to society and to the Democratic Party."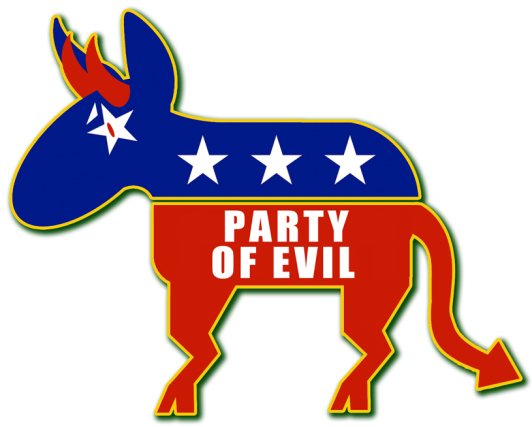 DEMOCRATS HISTORY OF HATING GOD
It is interesting that this resolution went largely unreported until Fox News reported on it Friday, while reminding readers of other instances of Democrats showing disdain for God and those of faith:
In 2012, the last election Democrats won, a headline from the convention read: "Democrats boo God." In 2016, attendees heckled a preacher during the opening prayer. And on Saturday, Democrats took a shot at believers who use "religious liberty" to threaten the civil rights of LGBTQ Americans.
It is also quite noteworthy that the resolution specifically highlighted the LGBT community, as we now see reports that according to the Satanic Temple which promotes a secular humanist agenda, more than 50 percent of their membership identify as LGBT.