Clashes Between Police and Protesters Grow Violent as Officers Storm Subway, Fire Weapons
Clashes Between Police and Protesters Grow Violent as Officers Storm Subway, Fire Weapons BY EVA FU for The Epoch Times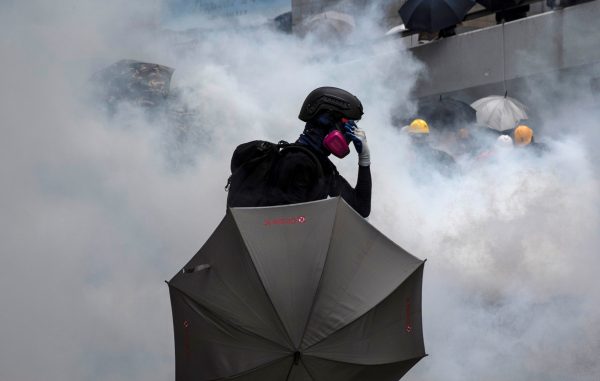 Tens of thousands of protesters poured onto the streets despite police banning a planned march on Aug. 31 and repeatedly warning citizens that they would be engaging in illegal assembly.
Just the day before, police arrested several prominent pro-democracy activists and lawmakers, raising concerns that the Hong Kong government was orchestrating a climate of fear to discourage protesters from coming out.
Aug. 31 holds special significance for Hong Kong. Five years ago on the same date, Beijing announced a stringent policy denying Hongkongers universal suffrage in elections for the city's chief executive, the top official.
Candidates are currently hand-picked by Beijing and a 1,200-seat electoral committee comprising of mostly pro-Beijing elites votes for the chief executive. Civil Human Rights Front originally planned a march to call for democratic, free elections and bring light to the government's consistent dismissal of protesters' demands in the extradition bill crisis.
Anger has been brewing over the now-suspended extradition bill, which would allow the Chinese regime to transfer individuals for trial in the mainland court system. Many fear that the bill would erode the city's autonomy. In addition to the calls for greater democracy, protesters said they wish to see the bill's full withdrawal and an independent inquiry into police use of force during recent demonstrations.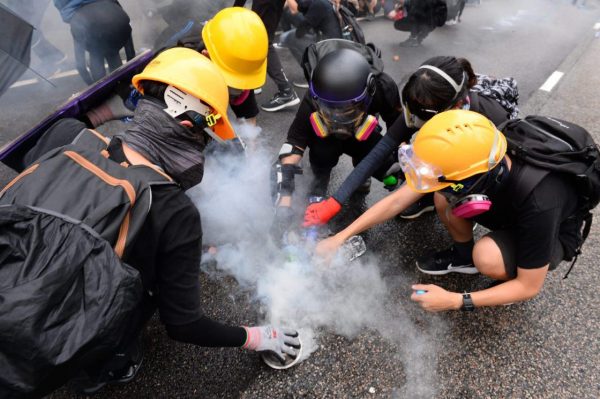 War Zone
In the early afternoon, many joined a Christian group's organized march to "pray for Hong Kong's sinner [chief executive] Carrie Lam," singing "Sing Hallelujah to the Lord," which has emerged as an unofficial anthem since mass protests began in June.