Why Are Some Evangelical Leaders Pushing America In A Dangerous Direction
Why Are Some Evangelical Leaders Pushing America In A Dangerous Direction No Sane Person Wants To Go? By Don Boys, Ph.D. for All News Pipeline
Those preaching open borders are twisting Bible passages like a pretzel to support their tenuous positions
Many Evangelical leaders are dishonest in pushing, promoting, and preaching open borders and twisting Bible passages like a pretzel to support their tenuous position.
It is so tiresome to constantly hear the caterwauling from the secular and the religious left about immigration policies. On Morning Joe, Joe Scarborough, a lackluster and lapsed Southern Baptist, whined about the "shameful" white Evangelicals (Yes, Virginia, everything has to do with race.) "who don't follow Jesus' commands on Immigration."
What Joe meant was we don't follow his comments, concessions, and conclusions on immigration.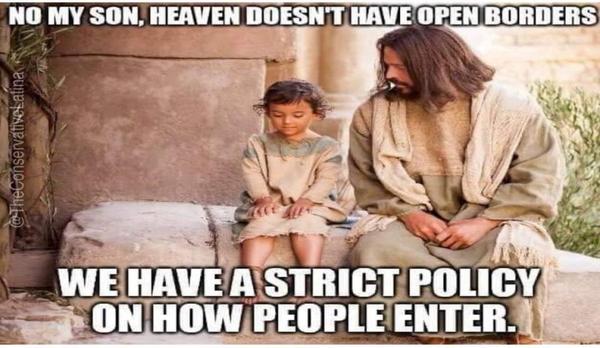 Poor old Joe, I feel sorry for him as he tries to keep his show on the air and keep his thousands of viewers. So, he dips into demagogy and goes after white Christians who don't accept his twisted interpretation of Scripture to prove an unbiblical position—open borders! The Bible teaches that borders are a necessary fact of life and are reasonable, reachable, and required.
Progressives speak endlessly about "children in cages" yet have advocated, approved, and even applauded the butchering of helpless unborn babies and even voted to have them killed after birth if parents so desire.
Joe quoted an Atlantic article by Peter Wehner, a professing Conservative Christian who served in three administrations in the White House. Wehner spoke of the "core" of Christ's message as being whether or not the poor were helped. Well, all Christians are told to help the poor, visit those in prison, give a cup of water, etc., but that is not the "core" of His message. The core is that He came to save that which was lost. Following personal salvation, a new Christian is then expected to live the new life that is within him.
Joe went on and on about how Evangelical Christians don't think they have a responsibility to give a cup of water in Jesus name; however, no Christian is saying that. Joe and open border fanatics are saying that. While each Christian must help those in need, that has nothing to do with a government's immigration policies that permit open borders and their land to be overwhelmed with people of known and unknown conspiracies, hatreds, creeds, and illnesses.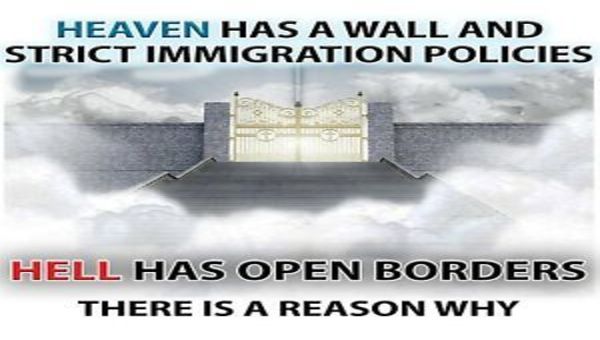 The Atlantic article was full of feel-good activities that are normal for Christians but not the "
core
" as professed. Wehner refers to Matthew 25 "
where Jesus says if you want to know whether you're going to go to heaven or not, it's whether you help the poor.
" I'm very pleased that a media person was discussing people going to Heaven; however, Wehner was singing the right melody but the wrong lyrics. He was spouting heresy with which no informed person would agree. Helping the poor has nothing to do with going to Heaven. Helping the poor is a normal result of knowing Christ in a personal way.
Wehner told of his viewing the results of Hurricane Katrina and noticed the "evangelical organizations" that were doing a good job but he added, "This is a pretty radical departure." No, it is what real Christians have done for 2000 years! Wehner is obviously uninformed about how history shines a bright light on Christians in time of disaster, disease, and death—when Christians fed the injured, gave water to fevered victims, even carried out the bedpans while unbelievers fled for safety.