Epstein Prison Guards "Not Cooperating" With DOJ Probe
Epstein Prison Guards "Not Cooperating" With DOJ Probe from ZeroHedge
Employees at the Manhattan Metropolitan Correctional Center where convicted pedophile Jeffrey Epstein reportedly took his own life last week are not cooperating with the Justice Department investigators according to Fox News.
Two senior DOJ officials sent by Attorney General William Barr have been on-site at MCC while the agency's Inspector General investigates the situation. According to a senior DOJ official, Barr said that "serious irregularities" had been uncovered at the jail.
The night of Epstein's death, correctional officers did not check on the extremely high-profile prisoner for "several hours" before he died, despite being required to look in on him every 30 minutes. Moreover, guards are suspected of falsifying log entries to show that they were checking as required, according to the Associated Press.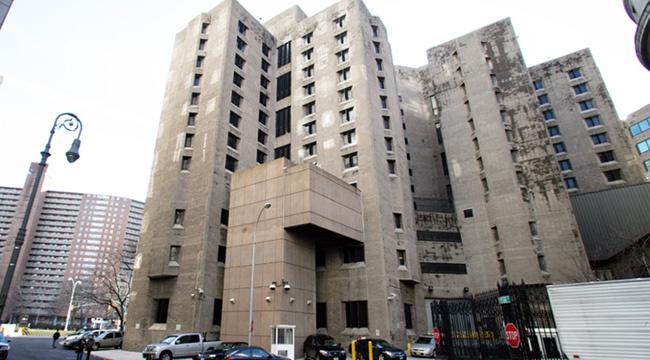 In response, officials with the Federal Bureau of Prisons have been on-site at MCC to assist with the investigation.
BOP officials from various regional offices have also been sent to the Manhattan facility to lend their expertise and insight. In addition, a separate BOP "After Action Team" went to MCC earlier this week in an effort to examine what happened the night Epstein died. The use of the "After Action Team" is part of BOP protocol whenever a "significant event takes place at a prison.

Epstein was found dead in his cell on Aug. 10. Earlier Friday, New York City's medical examiner officially ruled the 66-year-old's death a suicide by hanging.

Fox News has also learned that 20 of 21 prison staff posts were filled between the hours of 4 p.m. and 12 a.m. on Friday, Aug. 9, the day before Epstein was found. Of those prison workers, six of them were working voluntary overtime. Between 12 a.m. and 8 a.m. on Saturday, Aug. 10, 18 of 19 staff posts were filled. Of those 18 staffers, 10 were working overtime and all but one of those were doing so voluntarily. –Fox News
Two staffers have been placed on administrative leave, while MCC's warden was reassigned pending the investigation.