Putting 'America First' Isn't Racist, Selfish Or Vile – Only A Fool Would Think Otherwise!
Putting 'America First' Isn't Racist, Selfish Or Vile – Only A Fool Would Think Otherwise! By Don Boys, Ph.D. – All News Pipeline
This Is Why America Must NEVER Again Follow The Insane Leftist Ideology Of Putting Other Nations Interests Above Our Own! Doing So Has Been An 'Open Recipe For Tyranny'
America is a great, grand, and glorious nation, not perfect by any calculation, but the most fair, generous, and freedom-loving nation in the world. Recently, we have heard many from left field and right field talk about our founding fathers (and mothers) and our founding documents; however, it seems much is being overlooked. Consequently, I wish to reveal the truth, causing some heartburn.
It must be remembered that I want to explain origins, not our present day. I will get to modern day America but we must look at our beginning. The farther one peers into the past will help him perceive and provide for the future.
The USA was founded by white (gasp), Christian (gasp, gasp), gun toting, homeschooling Englishmen who, after much patient frustration, fought their own ancestors to gain independence and legally became the "People of the United States." The newly created "People of the United States" formed a nation for "Ourselves and Our Posterity" according to the first paragraph in our Constitution.
Our founders were not interested in people in other parts of the world. They were not interested in proving to the world how broadminded they were. They were not concerned for people of other regions, religions, or races, but were concerned for "ourselves and our posterity." That meant and still does, "ourselves and people like us."
That meant "American first!" And that was true until recent years when it seems to be selfish and vile to practice that wholesome maxim.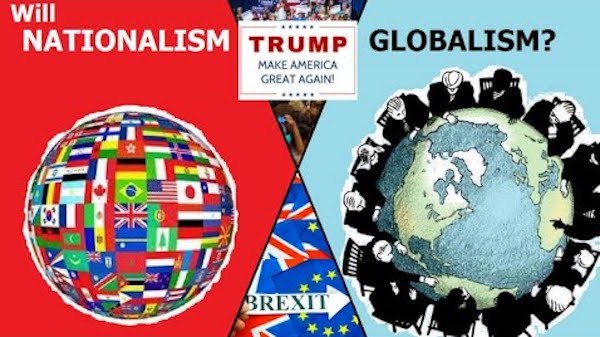 Were our founding fathers unloving, unkind, un-American (!) or only unthoughtful? Should they have organized a special action of Congress to seek with missionary zeal, the "
tired…poor… huddled masses yearning to breathe free
"? Should this struggling nation have allocated funds to bring people unlike them to the new nation to add to the diversity?
We are told that our strength is in our diversity but the fact is our strength is in our unity. It is noteworthy that African nations, China, and the Muslim nations never speak of diversity. Wonder why?
Early Americans had similar beliefs about free enterprise, similar (but not the same) beliefs about religion, the same language, and the same general culture. While having similar backgrounds was helpful in producing mutual support, sympathy, and success, it did not mean we disliked others. It only meant that whatever decisions we made, whether economic, religious, political, domestic, or foreign, the first thought was to put America first. Only a fool says otherwise.
President Donald Trump made it clear to the world during his Inauguration speech that once again the U.S. would make decisions based on the principle of putting America first. The media mavens got their knickers in a very uncomfortable knot because of that new operating principle. How dare Trump suggest such an un-American concept! To the media, the very thought is not only annoying, audacious, and aggressive, but also abrasive!
The radical leftists believe that the U.S. should put every other nation first when making decisions that affect the U.S. Of course, they don't expect other nations to have such a stupid policy but America must never again follow policies, practices, and programs that always put America first!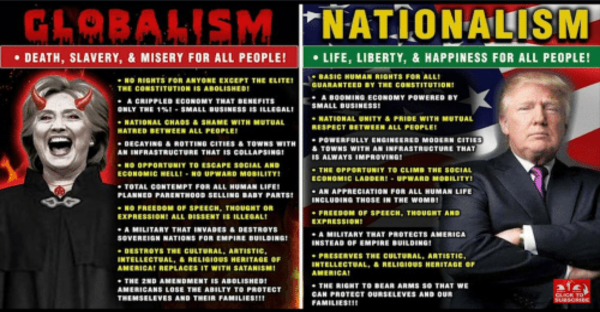 American people should help other nations in times of disaster as we have always done, but U.S. political decisions should be made asking, "
Will this strengthen or weaken our nation?
" Then do what is best for the U.S.
It is insane to make decisions that are not beneficial to America. Would any of these non-thinkers suggest that a family should not make decisions based on what is best for them? One media darling suggested that it was racist to put America first. But then, everything seems to be racist at this time.
The Los Angeles Times pontificated, "And what would it mean if all countries are left free to pursue their narrow self interest?" Of course, all nations should be free to pursue their own interest! Have these people lost their minds or are they so saturated with leftist ideology that this is their normal reaction to reality? A responsible public official will consider all the ramifications of a matter and then do what is best for America. It is incredible that this is even debatable.