Weaponizing The Dollar Has Accelerated The Demise Of The US Empire
Weaponizing The Dollar Has Accelerated The Demise Of The US Empire from ZeroHedge
Authored by Patrick Lawrence via ConsortiumNews.com,
The Trump administration's incessant sanctions wars are curbing the dollar's global hegemony and speeding the demise of U.S. empire…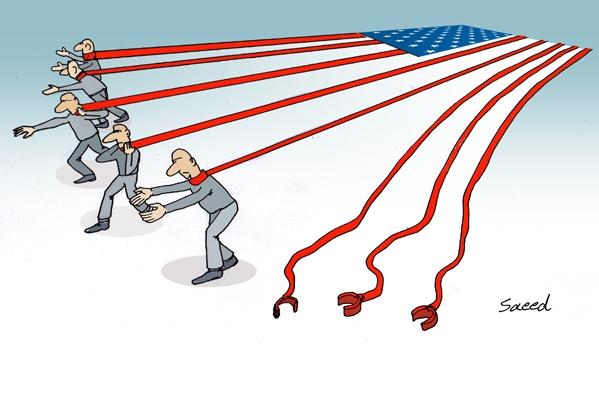 The signs are mounting steadily now. As the Trump administration weaponizes the dollarin defense of American hegemony, it is prompting many other nations to find alternatives to the U.S. currency as the default medium of exchange. The long-term implications of this swiftly advancing trend, evident among allies as well as those Washington considers adversaries, cannot be overstated: At stake is the longevity of America's global preeminence.
The just-concluded Group of 20 session in Osaka, Japan, was a dramatic demonstration of how quickly "de-dollarization" efforts are coalescing. And the pattern could not be clearer: The Trump administration's incessant use of unilateral economic and financial sanctions against perceived enemies, which is almost certainly without precedent, is high among the reasons these efforts now gather momentum at a pace few in the financial markets or in official circles anticipated.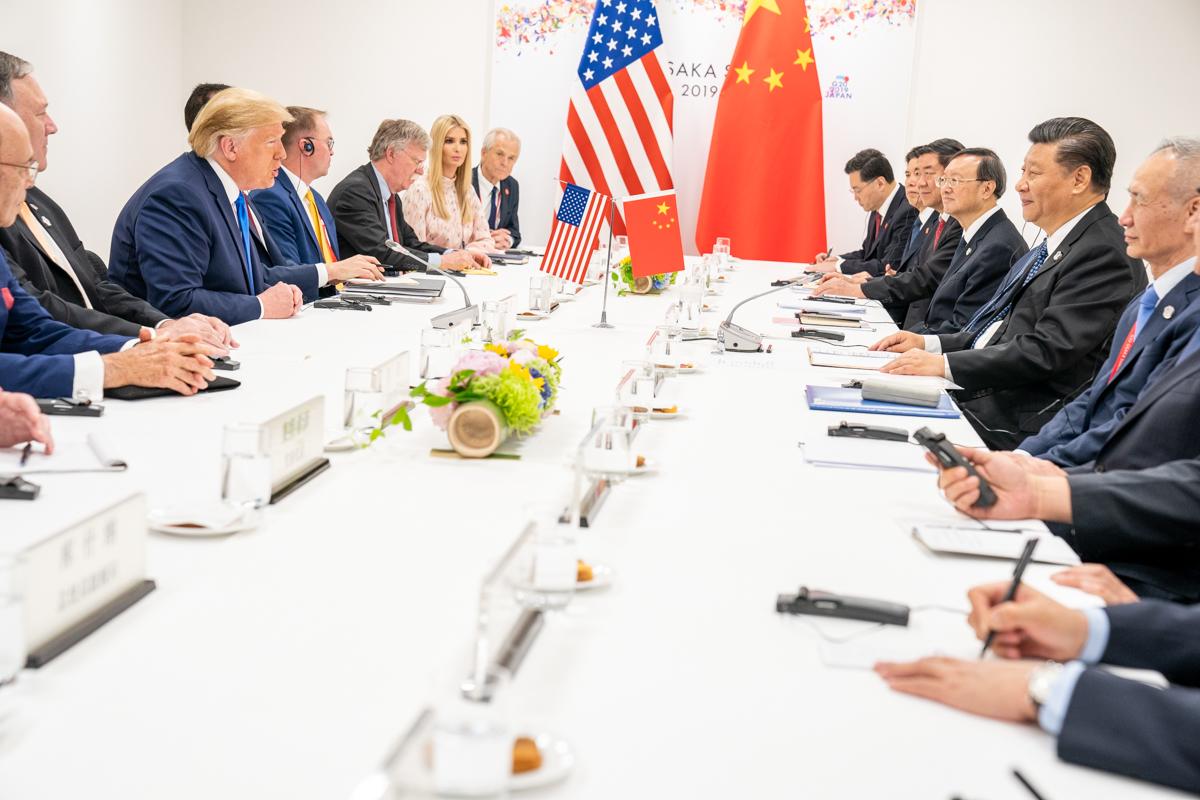 Trump and U.S. team meet with Xi Jinping and Chinese delegation, June 29, 2019, at G-20 in Osaka. (White House/Shealah Craighead)
The impulse to international trade and financial transactions has been evident for some time. Russia has actively encouraged its trading partners to avoid the dollar in favor of local currencies since Washington imposed sanctions against Russia following the U.S.–cultivated coup in Ukraine five years ago. Russia is now recruiting other nations to participate in its alternative to the U.S.–controlled SWIFT bank-messaging system. China has set up a parallel mechanism, the Cross­–Border Interbank Payments System.
China launched an oil-futures market denominated in yuan little more than a year ago. Its annual turnover is already the equivalent of $2.5 trillion. The Shanghai Futures Exchange, where oil futures are traded, recently announced plans to offer forward contracts in rubber, nonferrous metals, and other commodities — all to be transacted in yuan.