Global Events Appear To Be Spiraling Out Of Control
Global Events Appear To Be Spiraling Out Of Control By Stefan Stanford – All News Pipeline
With Both Russia And America Holding Emergency Meetings Following Mysterious Incident In The Arctic Ocean, Are We On The Edge Of Armageddon?

"All warfare is based on deception. Hence, when we are able to attack, we must seem unable; when using our forces, we must appear inactive; when we are near, we must make the enemy believe we are far away; when far away, we must make him believe we are near." ― Sun tzu, The Art of War
With tanks in Washington DC today for President Trump's grand 4th of July American birthday party happening just two days after what some believe to have been a huge 'event' happened within the Arctic ocean prompting top officials in both the US and Russia to be suddenly pulled into emergency meetings and rumors of World War 3 filling the internet, we'll take a look within this ANP story at what we've learned while urging everybody to prepare for anything in the days ahead.
As Michael Snyder reported Wednesday in this story over at End of the American Dream, titled "Something's Up: American And Russian Leaders Are Suddenly Pulled Into Emergency Meetings As War Rumors Escalate", "events are beginning to spiral out of control and as I keep saying, the clock is ticking, and World War 3 could be just right around the corner."
For those who aren't aware of the recent events that Snyder is speaking of, besides Iran having allegedly just crossed a critical uranium enrichment threshold, and the U.S. and Israel have both warned that they will take military action to stop Iran's nuclear program if that is what is necessary, 'something' just happened that may have the world on the edge of 'Armageddon'.
On Tuesday President Trump didn't have any public events scheduled, and that was a bit strange, but Vice President Mike Pence was supposed to appear at an event in New Hampshire. Unfortunately, that trip was suddenly canceled after Pence had already boarded the plane, and Pence was ordered to return to the White House…
In the immediate aftermath of his abrupt cancellation of an event in New Hampshire, the reasons for Vice President Mike Pence's reversal are still unknown. The White House has stayed mum on why Pence was called back to the White House, declining to elaborate at all on the reason for the change of plans.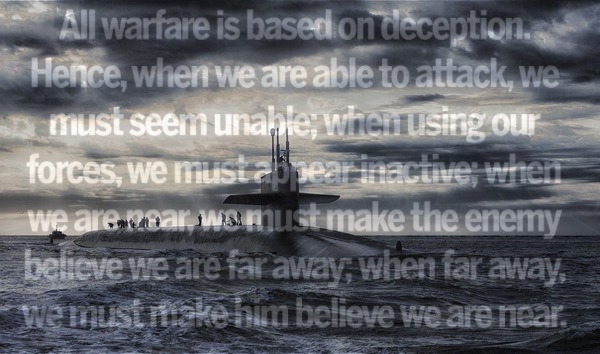 And
as Snyder's story points out
, while VP Pence was being called back to Washington DC for emergency meetings with President Trump, Russia's President Putin had gathered his top military staff for emergency meetings as well. Just a coincidence that America's top leadership were having emergency meetings while Russia's top leadership was as well? As former President Franklin D. Roosevelt once said, "
In politics, nothing happens by accident. If it happens, you can bet it was planned that way.
"
Meanwhile, Russian President Vladimir Putin "called an urgent meeting" with his top military officials on Tuesday…
Vladimir Putin today called an urgent meeting with defence chiefs hours after 14 sailors died in a mystery submarine blast.
The Russian leader cancelled his schedule for a meeting with his defence minister Sergei Shoigu.
If the story about "a mystery submarine blast" is accurate, then this sudden gathering makes sense. Here is more about this incident from Time Magazine…