US vs. THEM
US vs. THEM by Jim Quinn for The Burning Platform
"I'll show you politics in America. Here it is, right here. "I think the puppet on the right shares my beliefs." "I think the puppet on the left is more to my liking." "Hey, wait a minute, there's one guy holding out both puppets!"" – Bill Hicks
Anyone who frequents Twitter, Facebook, political blogs, economic blogs, or fake news mainstream media channels knows our world is driven by the "Us versus Them" narrative. It's almost as if "they" are forcing us to choose sides and believe the other side is evil. Bill Hicks died in 1994, but his above quote is truer today then it was then. As the American Empire continues its long-term decline, the proles are manipulated through Bernaysian propaganda techniques, honed over the course of decades by the ruling oligarchs, to root for their assigned puppets.
Most people can't discern they are being manipulated and duped by the Deep State controllers. The most terrifying outcome for these Deep State controllers would be for the masses to realize it is us versus them. But they don't believe there is a chance in hell of this happening. Their arrogance is palatable.
Their hubris has reached astronomical levels as they blew up the world economy in 2008 and successfully managed to have the innocent victims bail them out to the tune of $700 billion, pillaged the wealth of the nation through their capture of the Federal Reserve (QE, ZIRP), rigged the financial markets in their favor through collusion, used the hundreds of billions in corporate tax cuts to buy back their stock and further pump the stock market, all while their corporate media mouthpieces mislead and misinform the proles.
There are differences between the parties, but they are mainly centered around social issues and disputes with little or no consequence to the long-term path of the country. The real ruling oligarchs essentially allow controlled opposition within each party to make it appear you have a legitimate choice at the ballot box. Nothing could be further from the truth.
There has been an unwritten agreement between the parties for decades where the Democrats pretend to be against war and the Republicans pretend to be against welfare. Meanwhile, spending on war and welfare relentlessly grows into the trillions, with no effort whatsoever from either party to even slow the rate of growth, let alone cut spending. The proliferation of the military industrial complex like a poisonous weed has been inexorable, as the corporate arms dealers place their facilities of death in the congressional districts of Democrats and Republicans. In addition, these corporate manufacturers of murder dole out "legal" payoffs to corrupt politicians of both parties in the form of political contributions. The Deep State knows bribes and well-paying jobs ensure no spineless congressman will ever vote against a defense spending increase.
Of course, the warfare/welfare state couldn't grow to its immense size without financing from the Wall Street cabal and their feckless academic puppets at the Federal Reserve. The Too Big to Trust Wall Street banks, whose willful control fraud nearly wrecked the global economy in 2008, were rewarded by their Deep State patrons by getting bigger and more powerful as people on Main Street and senior citizen savers were thrown under the bus.
When these criminal bankers have their reckless bets blow up in their faces they are bailed out by the American taxpayers, but when the Fed rigs the system so they are guaranteed billions in risk free profits, they reward themselves with massive bonuses and lobby for a huge tax cut used to buy back their stock. With bank branches in every congressional district in every state, and bankers spreading protection money to greedy politicians across the land, no legislation damaging to the banking cartel is ever passed.
I've never been big on joining a group. I tend to believe Groucho Marx and his cynical line, "I don't care to belong to any club that will have me as a member". The "Us vs. Them" narrative doesn't connect with my view of the world. As a realistic libertarian I know libertarian ideals will never proliferate in a society of government dependency, willful ignorance of the masses, thousands of laws, and a weak-kneed populace afraid of freedom and liberty. The only true libertarian politician, Ron Paul, was only able to connect with about 5% of the voting public. There is no chance a candidate with a libertarian platform will ever win a national election. This country cannot be fixed through the ballot box. Bill Hicks somewhat foreshadowed the last election by referencing another famous cynic.
"I ascribe to Mark Twain's theory that the last person who should be President is the one who wants it the most. The one who should be picked is the one who should be dragged kicking and screaming into the White House." ― Bill Hicks
Hillary Clinton wanted to be president so badly, she colluded with Barack Obama, Jim Comey, John Brennan, James Clapper, Loretta Lynch and numerous other Deep State sycophants to ensure her victory, by attempting to entrap Donald Trump in a concocted Russian collusion plot and subsequent post-election coup to cover for their traitorous plot. I wouldn't say Donald Trump was dragged kicking and screaming into the White House, but when he ascended on the escalator at Trump Tower in June of 2015, I'm not convinced he believed he could win the presidency.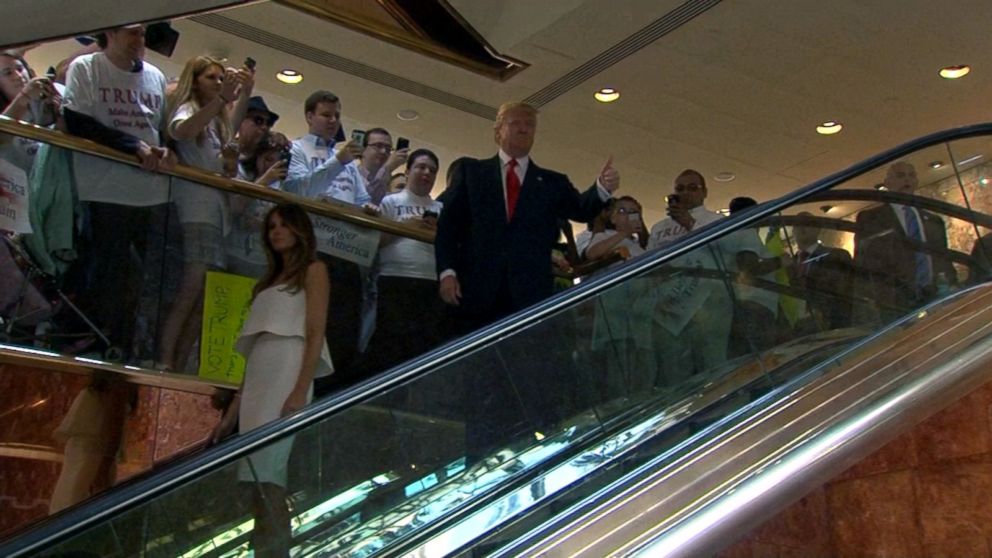 As the greatest self-promoter of our time, I think he believed a presidential run would be good for his brand, more revenue for his properties and more interest in his reality TV ventures. He was despised by the establishment within the Republican and Democrat parties. The vested interests controlling the media and levers of power in society scorned and ridiculed this brash uncouth outsider. In an upset for the ages, Trump tapped into a vein of rage and disgruntlement in flyover country and pockets within swing states, to win the presidency over Crooked Hillary and her Deep State backers.