'Major international victory': Trump cheers ICC decision not to probe US atrocities
'Major international victory': Trump cheers ICC decision not to probe US atrocities from RT
TDC Note – It's funny the ICC is underwritten by the U.S. and the ICC can't find any war crimes against the U.S.. hmmm
####
After the International Criminal Court (ICC) declined to investigate claims of US atrocities in Afghanistan, US President Donald Trump cheered the decision but said the ICC was "illegitimate" and US and allies beyond its reach.
"This is a major international victory, not only for these patriots, but for the rule of law," the White House said in a statement, referring to the ICC decision to reject the request to investigate the actions of US military and intelligence officials in Afghanistan.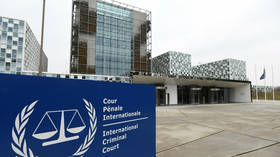 The US "holds American citizens to the highest legal and ethical standards," and has consistently refused to join the ICC because of its "broad, unaccountable prosecutorial powers," threats to US sovereignty, and "and other deficiencies that render it illegitimate," Trump said in a statement.
Any attempt to target American, Israeli, or allied personnel for prosecution will be met with a swift and vigorous response.
Last week, Washington canceled the entry visa of ICC's chief prosecutor Fatou Bensouda, saying that anyone who dared investigate US military or intelligence personnel would face the same fate. The Gambian lawyer had been conducting a preliminary investigation into claims of torture, cruelty and sexual assault by US and allied personnel in Afghanistan, dating to 2003-2004.
Bensouda had found a "reasonable basis to believe that war crimes and crimes against humanity have been committed in connection with the armed conflict in Afghanistan," and was reportedly planning to open a formal investigation.
US Secretary of State Mike Pompeo warned Bensouda last month to "change course" or face US sanctions, however, declaring that the US was determined to protect its troops and civilians from "living in fear of unjust prosecution for actions taken to defend our great nation."