Theresa May confirms that UK will not be able to leave EU with a deal in time
Theresa May confirms that UK will not be able to leave EU with a deal in time from ZeroHedge
"It's A Shit Show": Likelihood Of UK Crashing Out Of EU Next Week Is Higher Than It Has Ever Been
UK Prime Minister Theresa May must enjoy ritual humiliation, because despite warnings from European Council President Donald Tusk that the EU likely wouldn't accept May's request for a brief Brexit extension, the Prime Minister traveled all the way to Brussels on Thursday so she could hear the EU27's rejection in person. The bloc is insisting that it won't authorize an Article 50 extension unless a meaningful vote on May's deal succeeds (it has already been rejected twice, both times by historic margins), yet May has continued to grovel, because, at this point, it's all she can do (other than resign, that is).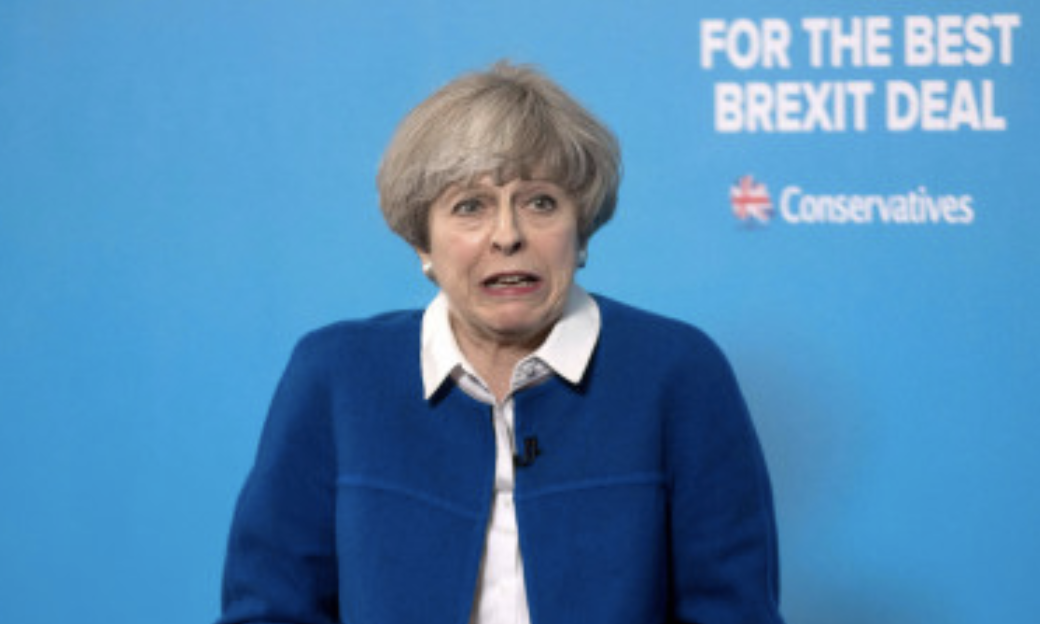 With the EU increasingly indifferent to a 'no deal' Brexit, and the UK's emergency planning entering its most advanced stages, the House of Commons has gone full-on 'Lord of the Flies', with backbenchers once again scheming to wrest control from May, and frustrated cabinet ministers have been telling any reporter who will listen that May's days are numbered, and to expect her resignation at any minute.
Video from RT confirming the EU is in pretty big trouble
Despite two parliament defeats of her Brexit deal, Prime Minister Theresa May has pressed on with the EU-backed offer, urging MPs to vote for the deal and, in an address to the nation, vowing to "get on with" exiting the union.
"We will now not leave on time with a deal on the 29th of March. This delay is a matter of great personal regret for me," May said in Downing Street, ruling out any notion of a second Brexit plebiscite.