President Trump Vetoes Congressional Termination of Border Emergency Declaration
President Trump Vetoes Congressional Termination of Border Emergency Declaration BY IVAN PENTCHOUKOV for The Epoch Times
President Donald Trump used the first veto of his presidency on March 15 to override a congressional resolution, which terminated his national emergency declaration over the crisis on the southwest border.
Trump made the announcement in the oval office flanked by law enforcement officials and mothers of people killed by illegal aliens.
"Today I am vetoing this resolution. Congress has the freedom to pass this resolution and I have the duty to veto it," Trump said, calling the congressional resolution "reckless" and "dangerous."
"People hate the word invasion, but that's what it is," the president said, adding that there is "nowhere left to hold all of the people that we're capturing."
The Senate voted 59-41 on March 14 on a resolution, which terminated Trump's emergency declaration, setting up for the first presidential veto. Twelve Republicans joined all of the Democrats to pass the measure. The House passed the same resolution by a 63-vote margin on Feb. 26.
Congress can override a veto via a supermajority vote in both chambers. The vote is widely expected to fail in the Senate since Democrats will need seven more Republicans to defy the president.
Republicans who voted to terminate the national emergency did so because they viewed the move as executive overreach. Democrats have long impeded the president's plan to build a border wall.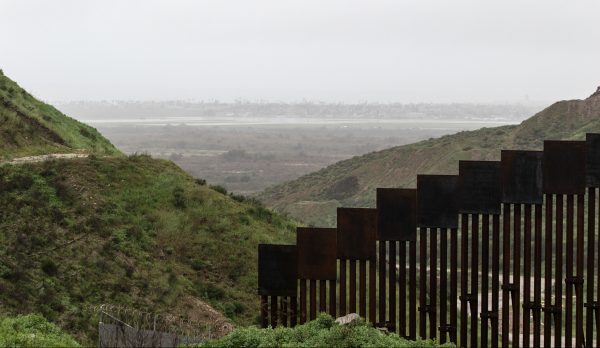 Senate Majority Leader Mitch McConnell (R-Ky.) said Trump was "operating within existing law" and that if senators did not like the powers provided to the president under the National Emergencies Act, "then they should amend it."
Trump said on March 14 he would veto the resolution "100 percent."
"I'll probably have to veto," Trump said before the Senate vote. "This is a vote on border security, and it's a vote on drugs and trafficking and all of that. And I think most Republican senators fully understand that."