"Sometimes You Have To Walk": Hanoi Summit Ends In Disarray As Trump Balks At Kim Demands For Sanctions Relief
"Sometimes You Have To Walk": Hanoi Summit Ends In Disarray As Trump Balks At Kim Demands For Sanctions Relief from ZeroHedge
Even arm chair observers probably understood long before the Hanoi summit had even been scheduled that the gulf between the American and North Korean positions on denuclearization was probably too wide to overcome (after nearly a year of talks, the two sides are no closer to a deal). Yet, President Trump had apparently hoped that the pomp and circumstance of another historic summit would soften Kim Jong Un up. But despite all the talk about North Korea being "ready to denuclearize" and both leaders hyping up the possibility that a deal would be struck, alas, no deal was forthcoming, and Trump is now headed back to Washington empty handed.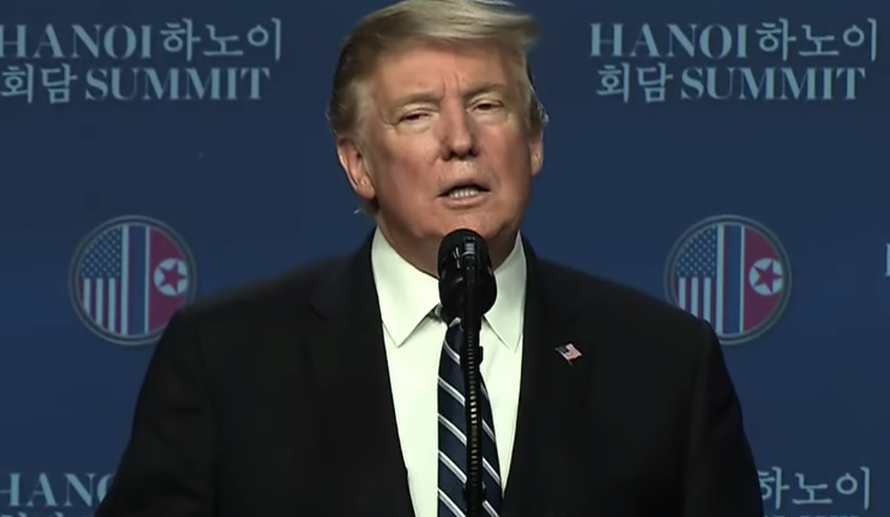 Talks between the two world leaders broke down Thursday afternoon as President Trump abruptly walked away from the table and canceled a planned lunch and signing ceremony (it's still not clear what the two leaders had hoped to sign, though scheduling the ceremony before a deal had been struck did seem risky). With the talks in disarray, Trump moved up a news conference where he and Secretary of State Mike Pompeo took questions from the press.
Trump told reporters that he had asked Kim to commit to full denuclearization before the US agreed to sanctions relief, and that "he was unprepared to do that."
"There were several options but this time we decided not to do any of the options. Sometimes you have to walk"

US President Donald Trump on the breakdown of talks with North Korean leader Kim Jong-un in Vietnam#Hanoisummit latest: https://t.co/CbibiArgBi pic.twitter.com/oRdgdjJNtC

— BBC News (World) (@BBCWorld) February 28, 2019
Trump told reporters that the talks collapsed after the North refused to yield from its demand that the US completely remove all of the U.S.-led international sanctions – including the sanctions approved by the UN security council –  in exchange for the shuttering of the North's Yongbyon nuclear facility. Trump and Pompeo refused to make a deal without the North committing to giving up its secretive nuclear facilities outside Yongbyon, as well as its missile and warheads.