Big Liberal Media Pumps Hundreds Of Millions Of Dollars Into Digital Liberal Media Yet They Shed 1,000 Jobs In One Week
Big Liberal Media Pumps Hundreds Of Millions Of Dollars Into Digital Liberal Media Yet They Shed 1,000 Jobs In One Week By Susan Duclos – All News PipeLine
– While Independent Media Would Be Strangled Out Of Existence Without Your Help [ TDC Note – Not exactly true. I have never once ask for a dime from anyone – not once. ]
Last week reports came out that a number of liberal digital entities including Buzzfeed, Verizon, which owns Huffington Post, AOL, and Yahoo News, and Gannett Company, a publicly traded American media holding company, which owns  USA Today and more than 1,000 daily and weekly newspapers across the country, were shedding jobs, approximately 1,000 of them, with more expected into the following week.
Via Axios we see the cuts broken down in the following manner: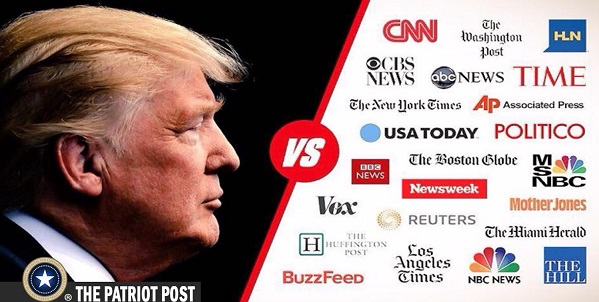 • Verizon Media will cut roughly 800 jobs, or 7% of its global workforce across the organization, as well as certain brands and products.
• Buzzfeed will cut roughly 250 jobs, or roughly 15% of its workforce, including jobs within its news division.
• Gannett cut over 20 jobs Wednesday, per Poynter, with more expected as the company tries to shed costs amid buyout talks.
According to former employees at Huffington Post, who took to Twitter after the layoffs were announced, the company eliminated their entire Huffpo Opinion section, while Buzzfeed eliminated entire verticals, such as their national news desk.
From writers to editors to news staff, along with a number of other positions in these media companies, all now without work.
These latest cuts follow the slashes over at Mic Network, a news publication geared towards millennials, who laid off its entire editorial staff late last year, and Vice Media, who froze hiring to reportedly cut staff by nearly 15 percent.
Note- I don't care that these are far left liberal websites, any time people are put out of work, I feel for the individuals, not the companies themselves that despite hundreds of millions of dollars propping them up, managed to squander it away because of their deliberate business model of far left, liberal progressive agenda.
We at ANP know how difficult it is to wonder whether we can make rent, electric, Internet, and to stress about stretching out food to last to save money, so seeing anyone put into a that position is heartbreaking.
With that said, there are a number of reasons these business entities are suffering, one of which is the same as almost all Independent Media is suffering from,  and that is because very few corporations, such as Google and Facebook, control the majority of digital advertising. They control who gets the ads that pay the most, they control who makes the most, and who to censor to guarantee they make the least.
That doesn't capture the entire issue though, many of these issues stem from what these liberal sites choose to write and what audience they are trying to appeal to.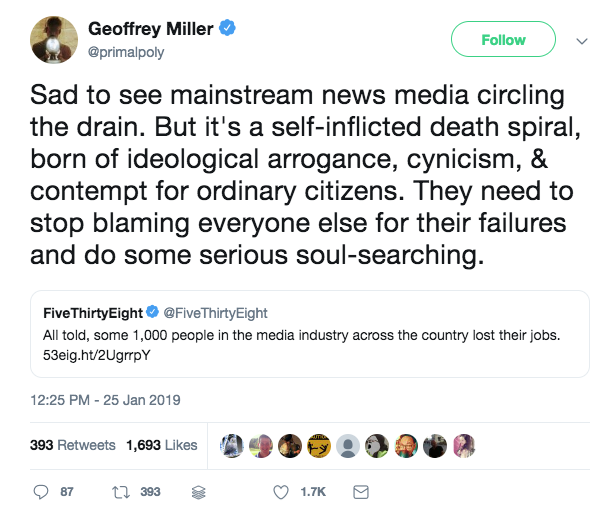 HUNDREDS OF MILLIONS PROPPED THESE LIBERAL MEDIA SITES UP
When I read about the Buzzfeed cuts, which immediately followed their very bad month engulfed in scandal after publishing a story that was debunked by special counsel Robert Mueller's office, I noted the following in a Digaday report:
Over the past week, the venture-backed publisher has been gripped by a very public multi-day round of layoffs. The staff cuts, which hit almost every corner of the organization, were designed to reduce headcount by 15 percent. The company more or less hit its $300 million revenue target in 2018, but higher-than-expected operating costs doomed its efforts to turn a profit, said one source familiar with the matter.
Emphasis mine.
They made $300 million, in one year, and failed to turn a profit???? Making matters worse, we see that since 2015, NBC Universal has pumped $400 million into Buzzfeed.
NBCUniversal initially invested $200 million in 2015. Shortly after the 2016 election, NBCUniversal and BuzzFeed announced "an additional $200M investment to expand the strategic partnership between the two companies and fund the growth of BuzzFeed's industry leading news and entertainment network."

Reporter-turned-investment banker Porter Bibb told Fox news that NBCUniversal "controls" BuzzFeed.

"Their $400 million investment is just the tip of the iceberg. They use BuzzFeed content throughout the NBC system and should have disclosed their ownership when reporting especially unconfirmed stories, especially highly contentious reports suggesting the president committed a criminal act," Bibb said. "Another egregious failure on the part of NBC news chief Andy Lack."
A look at Verizon, which owns Huffington Post, AOL, and Yahoo, and is cutting almost 800 jobs, we see from Axios that while they are not ditching the company's media unit, they "will have to make money without leveraging data from the company's wireless and wireline subscribers."