Theresa May Could Be Ousted After Wednesday 'No Confidence' Vote: Here's What To Expect
Theresa May Could Be Ousted After Wednesday 'No Confidence' Vote: Here's What To Expect from ZeroHedge
By all accounts, a historic defeat like the one suffered by Prime Minister Theresa May Tuesday night when the Commons overwhelmingly rejected her Brexit withdrawal agreement by a margin of roughly 230 votes, would have prompted a British leader to resign in disgrace. But these are not normal times.
Instead, May has vowed to press ahead with another round of negotiations, pledging to reach across party lines to try and hammer out a deal that would have a chance of winning approval in the Commons. However, even if she is successful, it's still unclear whether the EU27 leaders would accept it. After the vote, EU Chief negotiator Michel Barnier told the EU Parliament that the likelihood of a chaotic no-deal Brexit was "higher than ever" (though he hinted that a compromise could be reached if May would budge on some of her 'red lines' – like the size of any future payments made by Britain to the EU, or its restrictions on immigration, or membership in the customs union or single market), according to RT.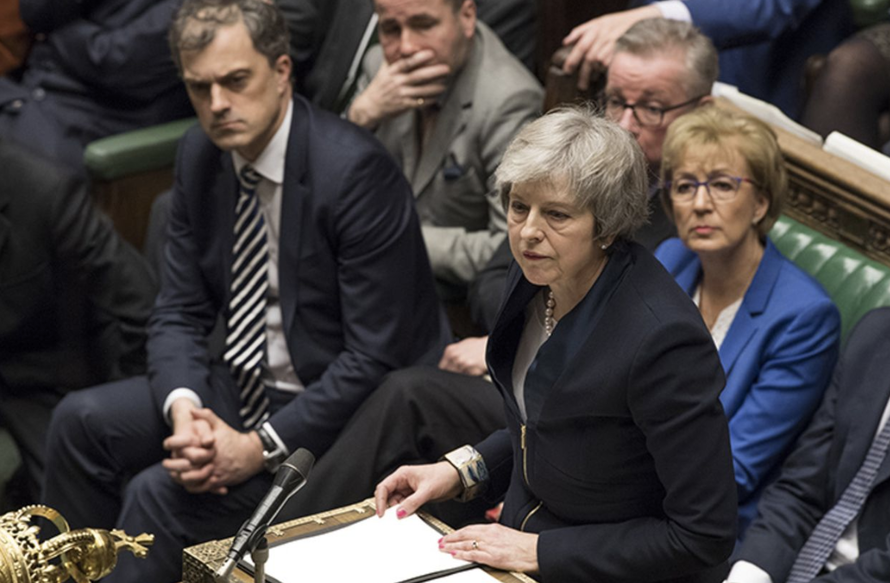 French Leader Emmanuel Macron and a handful of other European leaders were slightly less forgiving: Macron has said that the EU has "reached the maximum" of what it can offer the UK and will not sacrifice European interests to help the UK resolve its internal squabbles, RTsaid.
Analysts and members of Parliament reportedly now expect Article 50 to be delayed (though that hasn't yet emerged as the official position of May's government or the DUP, the tiny Irish party propping up her government), the path forward is looking increasingly unclear.
And to add one more layer of complication, May is expected to face another vote of no confidence on Wednesday. But this time, the motion has been tabled in Parliament by the Labour Party. A loss could open the door to another general election, which would inject a fresh helping of chaos into the Brexit process.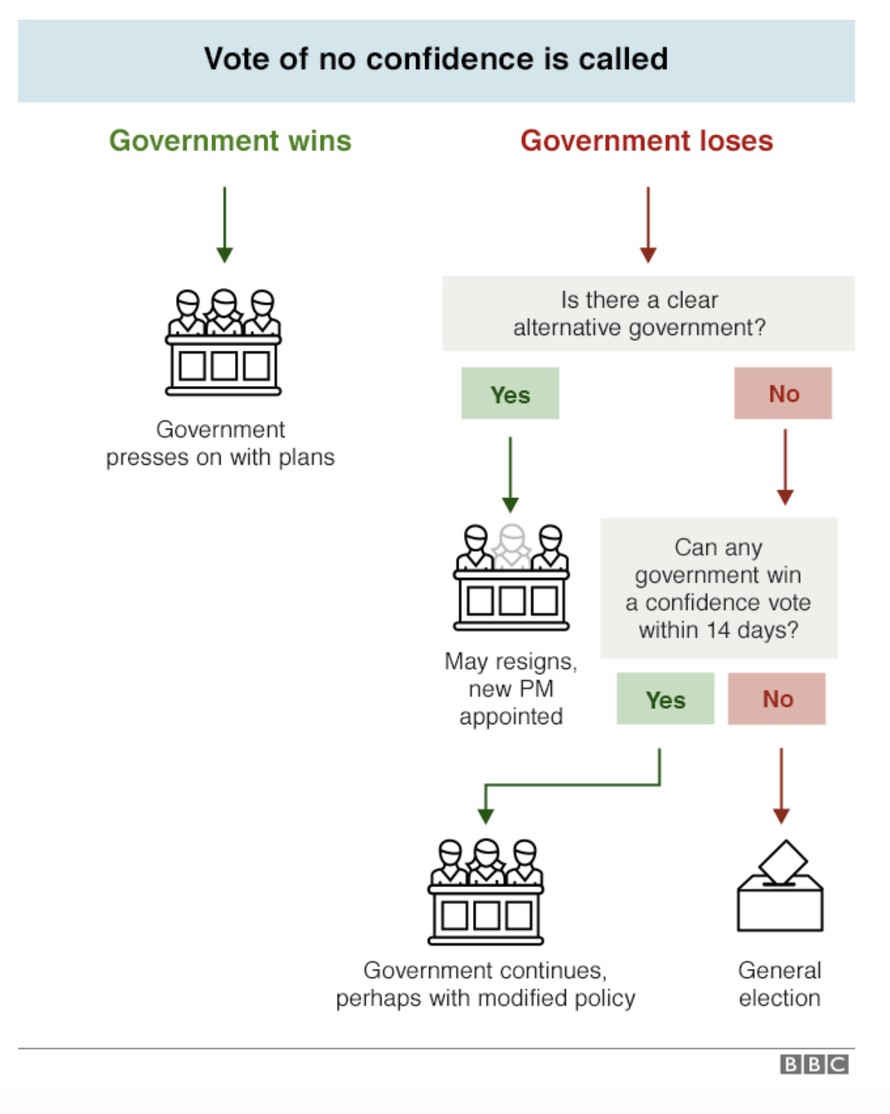 Courtesy of the BBC
Though Tories widely expect May to prevail, with the DUP in her corner, May's margin, according to Bloomberg, is just 13 votes (assuming all of the DUP backs her during the vote, which the party's leadership said they would). With this in mind, it's hardly surprising that Bloomberg described the vote as the British government's "most dangerous crossroads in decades".
Here's what would happen if May loses, according to the New York Times.