USMCA Entrenches Tech Companies' Right To Censor
USMCA Entrenches Tech Companies' Right To Censor by Allum Bokhari – Breitbart
TDC Note – Censorship is going from really bad to truly awful.
####
President Trump hailed the trade agreement he signed with Mexico and Canada last week as "great for all our countries." Perhaps he doesn't know that the NAFTA-replacing trade agreement, USMCA, gives tech giants in Silicon Valley a special legal privilege to censor his own supporters — and anyone else they find "objectionable."
Facebook, Twitter, Google, and YouTube all engaged in pre-election censorship against Republicans and Trump supporters. Yet they've managed to sneak a liability protection into President Trump's trade bill that would make it even easier for them to censor their own users.
USMCA entrenches the tech giants' legal protections under Section 230 of the Communications Decency Act, which grant them legal immunity for user-generated content. This is an important part of the law that allows tech platforms to host a wide variety of speech with light-touch moderation.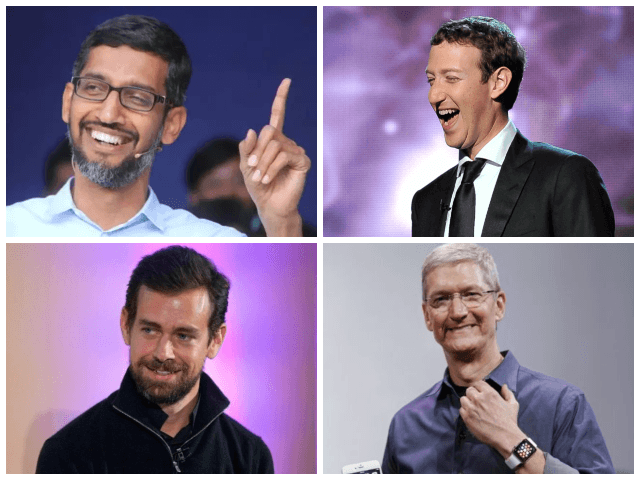 But USMCA also entrenches tech companies' right to censor without liability. Article 19.17 of the trade agreement gives tech companies immunity from any lawsuits arising from actions taken to "restrict material it considers to be harmful or objectionable."
Section 230 has a similarly problematic provision, which needs to be amended by the next Congress if the censorship of the internet is to be stopped. But the new, even broader censorship provision, will make it nearly impossible for the tech giants' privilege of legal immunity from any lawsuit that arises out of their censorship practices to be taken away.
Whereas Section 230 can be amended by the U.S. congress, USMCA is a trade agreement – once ratified by all three nations (the U.S., Canada, and Mexico), it will take further agreement from the three nations to amend it. And only one of those countries has a First Amendment. Canada, with its wide-ranging hate speech laws and far-left Prime Minister, would see little reason to make it harder for tech companies to censor "objectionable" content.