'Believe 'Survivors?' – Woman Accuses Special Counsel Robert Mueller Of Raping Her In 2010
'Believe 'Survivors?' – Woman Accuses Special Counsel Robert Mueller Of Raping Her In 2010 – Mueller Claims Women Were 'Offered Money' To Make 'False Claims' By Susan Duclos – All News PipeLine
Disclaimer: As ANP maintained during the spectacle of the Kavanaugh confirmation and vote, an accusation is not enough to presume guilt upon the accused, despite claims by liberals and liberal media pundits that all "women should be believed," there is a standard in America of "innocent until proven guilty."
In yet another October Surprise, we see that an unnamed woman (name to be supposedly announced in a Thursday press conference, according to her lawyer), is accusing Special Counsel Robert Muller of raping her in 2010, while he was still the Director of the FBI.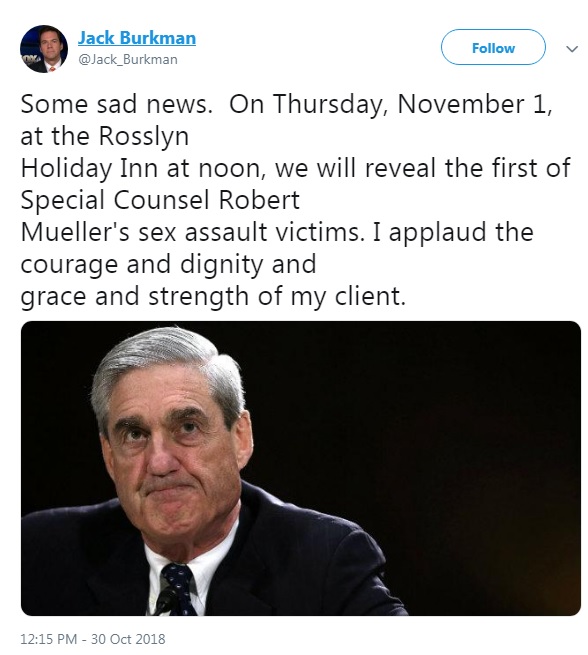 Mueller's office has already released a statement by spokesman Peter Carr, which said "When we learned last week of allegations that women were offered money to make false claims about the Special Counsel, we immediately referred the matter to the FBI for investigation."
We'll get into the details behind that assertion after detailing the accusation itself, by way of documents released on Tuesday by Gateway Pundit, which begins with a brief background before documenting the accusation.
THE ACCUSATION
The background category states "On or about October 1, 2018, [Redacted] reached out to [Redacted] regarding the possibility of investigating an incident of rape dating back to August, 2010. [Redacted] had previously worked with [Redacted] on an estate matter, in February of 2018. [Redacted] began investigating [Redacted] accusations, in order to determine their provability and current standing. Over the following weeks, [Redacted] gathered forensic evidence, circumstantial evidence, eye-witness accounts and other forms of evidence. The findings of that investigation are presented in this document.
Below are the screen shots of the documents detailing the accusations: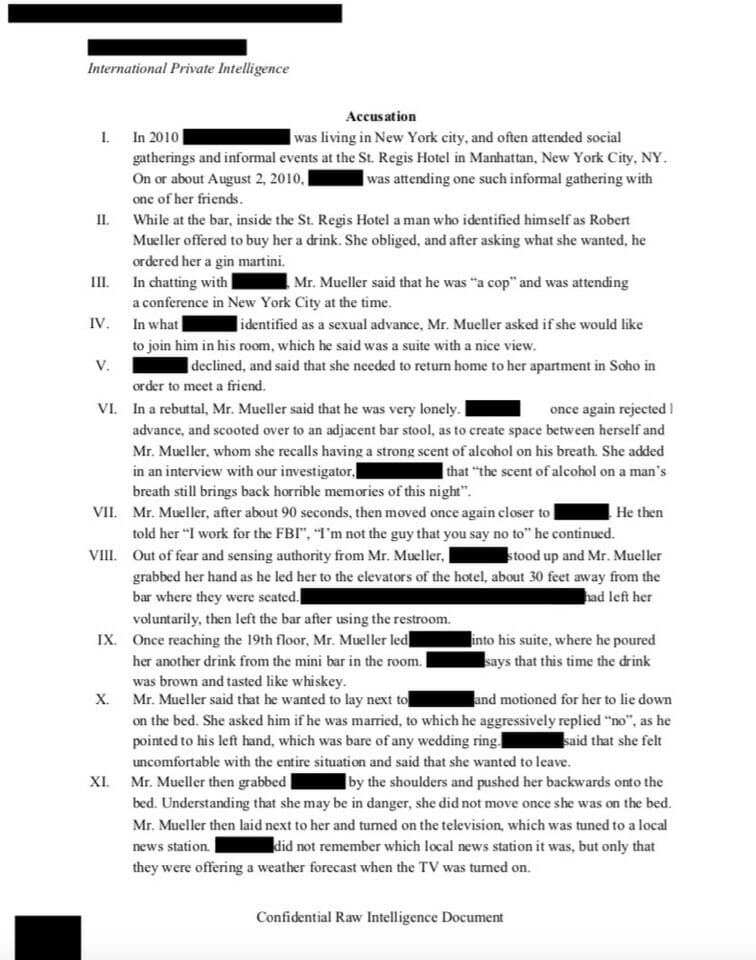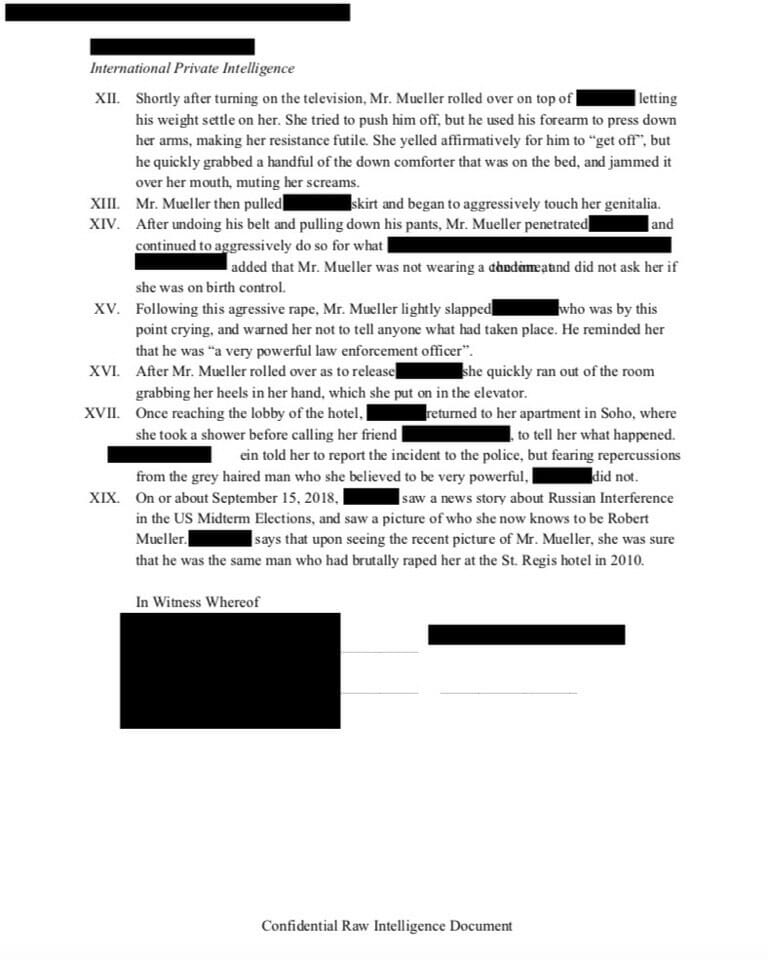 (Click images to 

enlarge

, will open in a new tab/window)
While allegations are not proof of guilt, there are some notable differences between this accuser and Christine Blasey Ford who accused Justice Brett Kavanaugh of sexually assaulting her in the early-to-mid 1980s, where she couldn't specify a date, or an exact year, nor the location and she couldn't remember how she got to the location or how she got home.
This yet-unnamed accuser gave an exact date and location, which are points that can be easily confirmed or debunked by records from the St. Regis Hotel in Manhattan, to at least determine if Former FBI Director Mueller had a room on August 2, 2010.