Facebook Attacks Iraq War Veteran Who Gave Both Legs And One Arm For America
Facebook Attacks Iraq War Veteran Who Gave Both Legs And One Arm For America – 'Three limbs wasn't enough for some … now my livelihood is gone with it' By Susan Duclos – All News PipeLine
Facebook's recent purge of 800 pages and/or accounts was a blatant act of censorship, as well as Facebook's attempt to meddle, or influence the midterm elections, as they admitted in their own news release stating they took these actions "ahead of the US midterm elections." Facebook's claim that the accounts were spamming, frequently calling them "inauthentic" and claiming "the 'news' stories or opinions these accounts and Pages share are often indistinguishable from legitimate political debate," is absolutely false.
What exactly is legitimate political debate? To liberals like Mark Zuckerberg, it appears that anything that goes against their preferred narrative is not legitimate.
While we have often looked at this issue with Facebook, Twitter, Google and YouTube's censorship practices, where whole segments of the population with a certain political ideology are being silenced on a number of social media and big tech platforms, today we want to look at the human cost of Facebook and Mark Zuckerberg's attempt to meddle in the 2018 midterm elections.
For example, one of those pages Facebook arbitrarily deleted, was Right Wing News, along with another page, Military Grade Coffee Company, owned by the same person, Brian Kolfage.
Right Wing News is a conservative news website, like any other website, publishes news, has ads on the site to generate enough income to support the site and his family.
Military Grade Coffee was not a political page, they sold coffee, and 10 percent of net their income from selling their coffee products goes to veteran charities.
We would like to introduce our readers to Mr. Kolfage.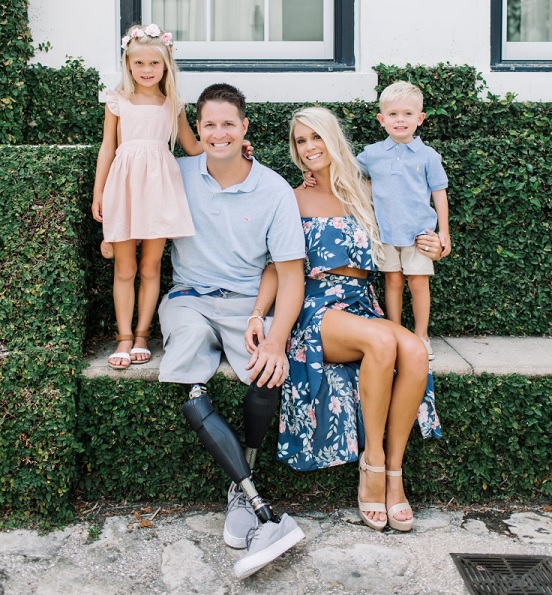 In Mr. Kolfage's response to having his pages arbitrarily deleted, without prior notification, by Facebook, he describes himself in the following manner:
My name is Brian Kolfage, I'm a veteran of The United States Air Force. I was severely wounded in Combat, on 9/11/2004 while serving in Iraq. I lost both my legs entirely and my right hand. I'm the most severely wounded US Airman to survive.

I worked alongside Democrat Congresswoman Gabby Giffords on her veteran advisory committee. I endorsed her, have great respect for her, and helped her win her final election with a pivotal campaign commercial. In Giffords' Time Magazine interview, I was honored to be named as someone who inspires her.

I'm not a "conservative." I'm not a "liberal." I'm an American, with deep beliefs in what our country stands for. I proved this by fighting for America, knowing I may not return home. My life was spared, but I paid for freedom with one arm and both my legs.

No title represents me more than being a proud American. This is why I joined the military. I love my country, and I love my country's people. Which is why I vowed to protect them and the freedoms that I inherited.
He left a few things out, which was covered by a fellow writer over at RWN. First off, after suffering his devastating injuries, Kolfage was not expected to survive. He did. Then he was never expected to walk again, yet nearly a year later, after recovering at Walter Reed Hospital, he walked out.
-->