Volatile markets and currency in Indonesia sees physical gold demand surge
Volatile markets and currency in Indonesia sees physical gold demand surge by Ronan Manly – Bullion Star
An interesting article from Reuters this week discusses the growing demand for physical gold in Indonesia against a background of a falling local stockmarket (Jakarta IDX composite) and a weakening currency (Indonesian Rupiah).
"I prefer to buy more gold that I can hold in physical form. I'm afraid if the rupiah will continue to fall this year so I will keep on buying gold," said one retail investor interviewed by Reuters.
According to the Reuters article, interest in gold from retail Indonesian investors has now created a surge in demand for the country's most popular gold bar brand Antam, which is produced by PT Aneka Tambang, an Indonesian gold mining and gold refining company. Aneka Tambang dominates gold production in Indonesia, also owning local gold refiner Logam Mulia and a number of gold retail outlets across the country.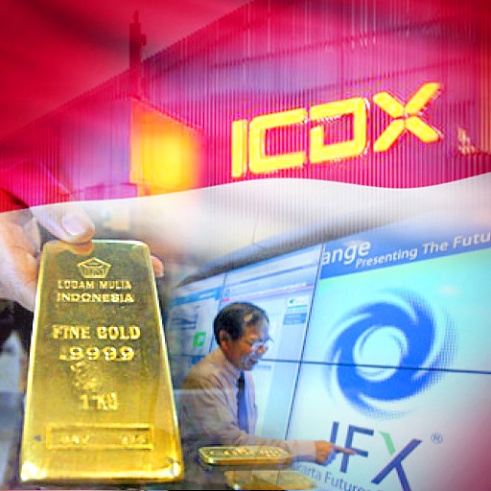 But with Antam dominating the Indonesian gold market, this creates a situation where there is not much choice for retail investors and savers in gold, except to purchase the available range of products from Antam. See BullionStar's Indonesian gold market profile for details of how Antam dominates the local gold market from mineral exploration, extraction, and refining, through to retail distribution.
However, for Indonesians looking to invest in physical gold bars, there are other options, with BullionStar in neighboring Singapore offering one of the world's largest ranges of investment gold bars from the world's best known gold refineries and mints as well as a huge range of investment gold coins.
These refineries include the prestigious Argor-Heraeus, PAMP and Metalor refineries of Switzerland, as well as the refineries run by The Perth Mint and The Royal Canadian Mint. All gold bars stocked by BullionStar are also exempt from Singapore's Goods and Services Tax (GST).
BullionStar customers can also choose to buy their investment gold bars and gold coins for delivery to their home country, if outside Singapore, or can opt to have their gold bars and coins stored in BullionStar's secure precious metals vault in Singapore. Customer from outside Singapore can even come to Singapore to pick up their bullion purchases if these so choose, something that could be practical for some customers living in neighboring Indonesia.