Social Media Bloodbath Continues As Twitter Openly Admits To Censorship As Facebook And Twitter Stocks Tank
Social Media Bloodbath Continues As Twitter Openly Admits To Censorship As Facebook And Twitter Stocks Tank By Susan Duclos – All News PipeLine
Following up on Thursday's article detailing how big tech has had a very, very bad week, we see that Facebook's "market capitalization plummeted by $119," making it the "largest one-day loss in market value by any company in U.S. stock market history after releasing a disastrous quarterly report," according to CNBC.
Facebook saw no improvement on Friday as their stock numbers are down even more.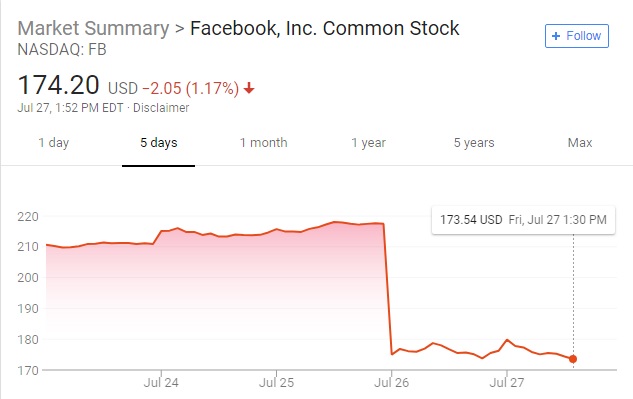 Facebook has now also banned Alex Jones from posting to the site for 30 days after removing four videos they claim violated their community standards.
Via Tech Crunch:
Sounds good so far, but, for a six-hour period today, it didn't seem as though Facebook itself even knew what is going on.

CNET reported that Jones' had been hit by a 30-day suspension for posting four videos that violate its community standards on the Infowars page that counts him as a moderator. When reached by TechCrunch to confirm the report, Facebook said Jones had only been handed a warning and that, in the event of another warning, a 30-day ban would then follow.

After hours of waiting for further confirmation and emails to the contrary, Facebook clarified that in fact Jones' personal account was given a 30-day ban, while Infowars received a warning but no ban.
On Thursday Twitter also was engulfed in scandal as liberal websites confirmed what conservatives on Twitter have been documenting for years, which is that Twitter "shadow bans" conservatives, including GOP Congressmen. Representative Matt Gaetz was one of those congressmen, and he immediately threatened to file an FEC complaint against Twitter, while president Trump tweeted the issue would be investigated.
By Friday, Twitter saw its stocks plunge by 18 percent.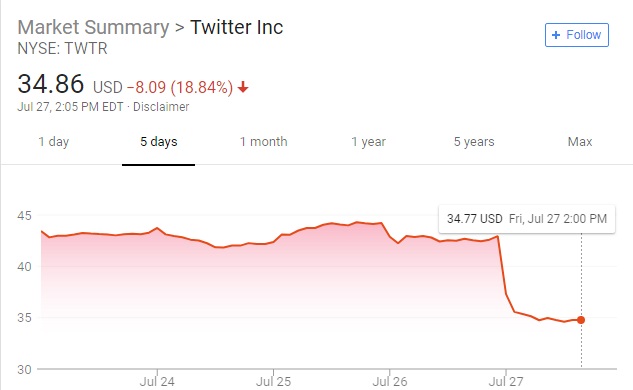 Twitter supposedly fixed the issue, then decided to offer an explanation that claims, once again, they do not "shadow ban," users.
In their rush to explain, by "setting the record straight," they attempt to explain how the whole mess occurred where their search auto-suggestion feature was eliminating the names of those being searched for, making it harder to users to find the accounts in question.
As part of their "setting the record straight," they end up making a stunning admission, one that has been dubbed as "obnoxious" by lawyer, journalist, and author, Glenn Greenwald of The Intercept, who is definitely not what one could consider conservative by any means.
We do not shadow ban. You are always able to see the tweets from accounts you follow (although you may have to do more work to find them, like go directly to their profile). And we certainly don't shadow ban based on political viewpoints or ideology.
For those that do not use Twitter, the whole purpose of "following" someone is so that you can see their Tweets in your timeline, but in their rush to defend against the "shadow banning" allegation, by attempting to define it in a manner that exonerates them from doing it, they have now opening admitted that yes, they do censor content by disallowing users that want to see another users content, in their own timelines (by following that user), from seeing that content without having to go hunt it down themselves.