Democratic Socialists Of America Poster Shows Their True Agenda
Democratic Socialists Of America Poster Shows Their True Agenda By Susan Duclos – All News PipeLine
If that language in the sub-header offends you, join the club, but it is quite literally, the platform of the progressive left, represented by a woman that the Democratic National Committee (DNC) Chairman Tom Perez, has called the "future of our party."
The woman is Alexandria Ocasio-Cortez, who recently upended a primary in New York, to unseat establishment Democrat Joe Crowley. Ocasio-Cortez is also a Democratic Socialists of America member (DSA).
This is a woman that ran on a platform that included the push to "Abolish Ice," but it is recent images of Democratic Socialists of America posters popping up around New York that captures the theme of the "future" of the Democratic party.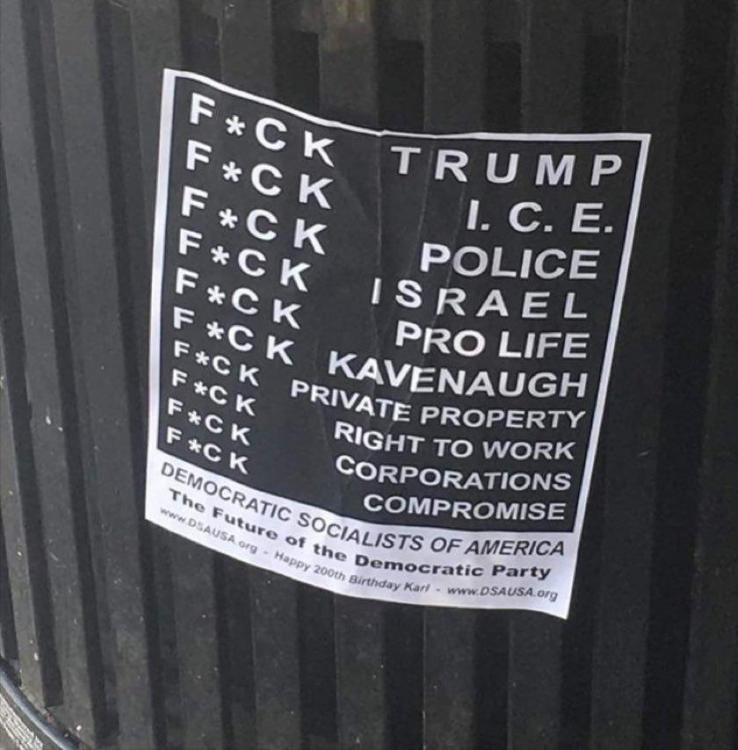 Below is Perez saying Ocasio-Cortez is the "future of our party."
Despite moderate Democrats backing away from the "Abolish Ice" theme, knowing it is losing platform, other Democrats are moving towards the Democratic Socialists of America platform ideas, as evidenced by sitting members of the House, Reps. Primala Jayapal, D-Wash., Mark Pocan, D-Wis., and Adriano Espaillat, D-N.Y., sponsoring a bill to abolish U.S. Immigration and Customs Enforcement.
ICE not only enforces immigration laws, they also combat gang violence, human trafficking, drug smuggling and other associated border crimes.
They most likely did so as a stunt, but some House Republicans are prepared to bring the vote to the floor, to force these socialist Democrats to publicly take a position one way or another, on record. Of course as soon as the bill sponsors heard they may be forced to vote on their own bill, they accused Republicans of pulling a stunt and declared they would vote against their own bill.
For anyone thinking the Democratic politicians named above are anomalies, others are on record as well in attacking ICE, such as Democratic presidential hopeful for 2020, Senator Elizabeth Warren, Senator Kirsten Gillibrand of New York, Rep. Earl Blumenauer of Oregon, Rep. Jim McGovern of Massachusetts, Rep. Nydia Velázquez of New York, and Rep. Raul Grijalva of Arizona.
All one has to do is do an image search for recent immigration protests to see why these politicians are moving even further towards an all-out socialist platform. They are appeasing their base.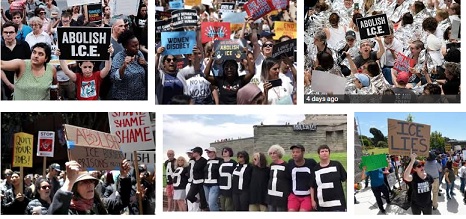 This is what the Democratic party has become.