FDR, The Battle Over Gold
FDR, The Battle Over Gold – The Gamble: If Gold Won't Go Up, Push the Dollar Down By Sebastian Edwards – Bloomberg
TDC Note – Was this the beginning of the gold market rigging?
####
Dean Acheson thought Roosevelt's plan in 1933 was a "sham." Part three of "American Default."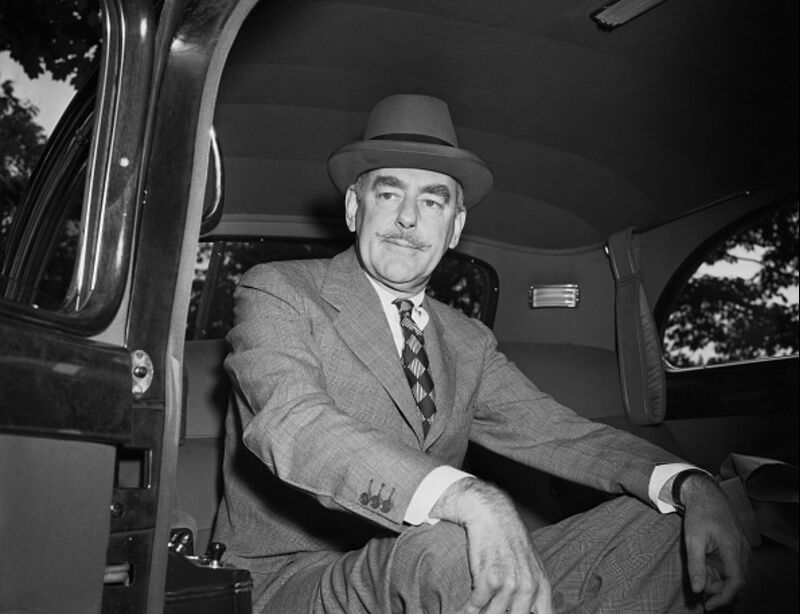 Dean Acheson thought FDR's gold program was "a sham." He quit.
Photographer: Bettmann via Getty Images
This is the third of four excerpts from "American Default: The Untold Story of FDR, the Supreme Court and the Battle Over Gold."
On the day President Franklin Roosevelt announced that the U.S. government would buy gold at above world-market prices — Oct. 22, 1933 — the official price of the metal was still $20.67 per ounce, the same as it was almost 100 years earlier. This posed a serious legal problem for FDR's newly announced program, the aim of which was to increase gold prices to help inflate the prices of commodities like wheat, cotton and corn.
It was unlawful for the government to use public funds to purchase gold at a higher price than the one established by law. This was the case independently of the merits and desirability of the policy.
Herman Oliphant, the head lawyer at the Treasury Department, found a way around this impediment: Instead of paying in cash, the Reconstruction Finance Corporation would pay with its own debentures, which it would issue at a discount. The Treasury would immediately buy these securities at face value from the gold producer or from the foreign dealer selling the metal.
This back-to-back operation would amount to paying a discretionary and higher price to the gold seller, and at the same time the law would not be broken. If on a particular day the president wanted to pay $31.32 per ounce of gold, the debentures would be issued at 66 percent of their face value: 20.67 divided by 0.66 is exactly 31.32.