MKUltra And The 'Mental Blitzkrieg' Of America
MKUltra And The 'Mental Blitzkrieg' Of America: The Deep State's Mind Control Techniques Have Created Murderous Monsters And Dumbed-Down Americans As Tortured Victims Fight Back By Stefan Stanford – All News Pipeline
In this new story over at Zero Hedge that Steve Quayle linked to on his website Wednesday morning, they report that victims of the CIA's MK-Ultra brainwashing program in Canada are now filing a class-action lawsuit against the government's of Quebec and the national government of Canada for "ruining their lives".
With more than 40 Canadians forming a group called Survivors Allied Against Government Abuse (SAAGA) gathering for the first time together in Montreal to share their own personal stories of how the CIA-funded experiments ripped apart their lives and those of their families, the experiments conducted under the supervision of Dr. Ewen Cameron were designed to erase the victim's memories, and even reprogram them with 'new thoughts' via a processes of 'depatterning' and 'psychic driving'.
While the victims started the process with very few if any significant mental health issues, the 'testing' which involved drugs such as LSD and PCP with extended periods of medically induced sleep mixed with extreme forms of electroshock therapy and sensory deprivation left many victims mere shells of their former selves as we hear directly from one MKUltra victim in the 1st video below.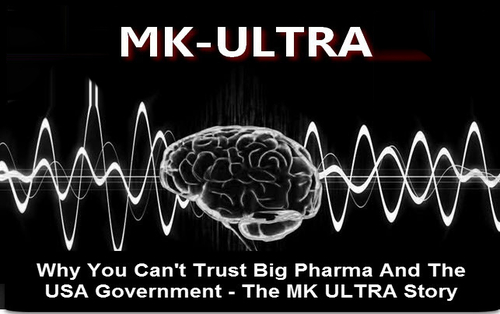 And while some might ask why we should care about experiments that were conducted more than 50 years ago, as we see detailedwithin this ANP story, a 'mental blitzkrieg' has been ongoing against Americans ever since with some of the same methods that were used in MKUltra being used against the masses of Americans via the mockingbird media for over 50 years (though they have since lost control of the narrative as Susan Duclos reported in this recent ANP story). First, from the Zero Hedge story:
Patients started the program with relatively insignificant mental health issues, such as anxiety or depression. In many cases, Cameron tested "drugs like LSD and PCP, medically induced sleep for extended periods, and oversaw extreme forms of electroshock therapy and sensory deprivation," explained CBC.
Some patients have even claimed, they were forced into medically-induced comas for days or weeks at a time while a speaker played looped noises or repeated phrases. "These were innocent people that went in for mild depression… They came out completely ravaged and their life was ruined," Marlene Levenson, whose aunt was admitted to Allan Memorial Institute, told CTV Montreal.
Angela Bardosh's mother Nancy Layton, who attended the Allan Memorial Institute decades ago, showed CTV Montreal a note from her mother that read: "They destroyed many parts of me. I'm lucky to be alive." Bardosh said her mother was admitted to the facility as a teenager due to depression.
Bardosh claims her mother spent six months in Cameron's MK-Ultra program, where she developed acute schizophrenia and ruined her entire life.
"It's horrific to go back, it's very emotional," said Bardosh. "For me, personally, it took me years to even read my mom's medical records."
Though the CIA ended the once-secretive mind control program in the 1970s, it is clear that Western governments have suppressed all information about the program to their civilian populations. As for the pending class-action lawsuit in Canada, well, it could be just enough momentum to spread the truth and unlock the secrets about what really happened during the Mk-Ultra years. Stay tuned!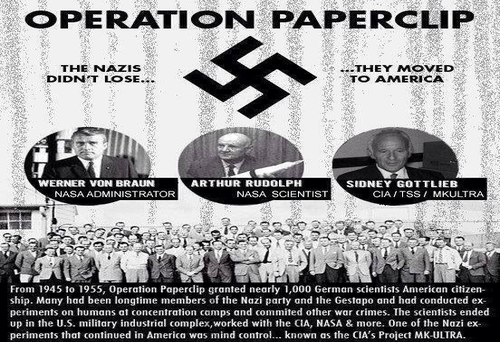 Back on October 11th of 2017, we published a story on ANP titled "From Nazi Germany To The CIA To Disney, A Deeper Look At How MKUltra And Monarch Mind Control Turned Hollywood Into 'Cannibalistic Helly-wood'" within which we reported upon the very deep ties between MKUltra, Nazi Germany and 'monarch mind control' and how such techniques were being used heavily in Hollywood upon actors and actresses and within their movies and TV shows to 'control the minds' of the American people.
As we reported within that story, actress Roseanne Barr warned that MKUltra mind control ruled over Hollywood as Vigilant Citizen reported in this April of 2013 story and with the Hollywood and Bill and Hillary Clinton linked NXIVM sex cult now having been exposed for using similar trauma based mind control techniques, how much more long-hidden information might soon come to light? From our October of 2017 story on the ties between the CIA, MKUltra, Hollywood and Nazi Germany.:
Monarch Programming is a method of mind control used by numerous organizations for covert purposes. It is a continuation of project MK-ULTRA, a mind-control program developed by the CIA, and tested on the military and civilians. The methods are astonishingly sadistic (its entire purpose is to traumatize the victim) and the expected results are horrifying: The creation of a mind-controlled slave who can be triggered at anytime to perform any action required by the handler. While mass media ignores this issue, over 2 million Americans have gone through the horrors of this program. This article looks at the origins of Monarch programming and some of its methods and symbolism.