30 BLOCKS OF SLAVERY
30 BLOCKS OF SLAVERY by Jim Quinn – The Burning Platform
"Trump is my brother. You don't have to agree with Trump but the mob can't make me not love him. We are both dragon energy. He is my brother. I love everyone. I don't agree with everything anyone does. That's what makes us individuals. And we have the right to independent thought." – Kanye West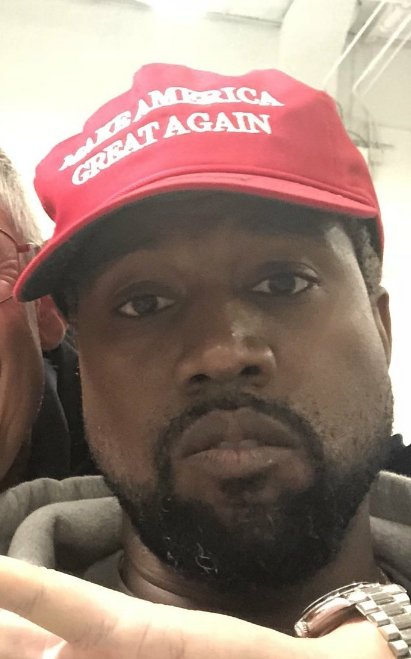 The last few weeks has seen far too much honesty for the Democrat Party slave owners in Washington D.C. and the other liberal urban ghetto strongholds, as a couple uppity blacks have dared to question the liberal narrative. It all started when Kim Kardashian's better half – Kanye West – dared to go off the plantation and speak his mind about Donald Trump, Candace Owens and black people in general. His tweet about Candace Owens started the shitstorm.
"I love the way Candace Owens thinks."
It seems innocent enough, but Candace Owens happens to be a young black woman who has become a social media Twitter sensation because she promotes conservative values and criticizes the black victim-hood narrative promoted by liberal politicians and their mainstream media mouthpieces. Twitter exploded with outrage from the left and accolades from the right. Never to let an opportunity pass, Trump promptly tweeted:
"Thank you Kanye, very cool!"
The outrage and vitriol only grew more intense as Twitter exploded over the next few days. Trump, who Democrats and the left wing media constantly portray as a racist, again received props from another well known black rap artist – Chance the Rapper—who tweeted:
"Black people don't have to be democrats."
You could practically see the heads of Maxine Waters, Nancy Pelosi, Chuckie Schumer, Rachel Maddow, and Chris Cuomo exploding simultaneously as their black victim-hood narrative began to unravel. How dare these rogue black men and woman question the standard orthodoxy of the left, used to elect Democrats for decades in the deteriorating urban shitholes in which blacks overwhelmingly inhabit.
The left's powerful hold on black voters is dependent upon them believing the welfare state benefits the black community. Any discussion of personal responsibility, jobs, marriage, and real education would loosen the chains enslaving blacks in Democrat controlled districts across the country. Smelling liberal bloodletting, Trump immediately poured gasoline on the growing fire with this tweet:
"Kanye West has performed a great service to the Black Community – Big things are happening and eyes are being opened for the first time in Decades – Legacy Stuff! Thank you also to Chance and Dr. Darrell Scott, they really get it (lowest Black & Hispanic unemployment in history)."
Trump conveniently ignores the fact the number of blacks not in the labor force is also at a record high. It's amazing how low you can drive the unemployment rate if you pretend tens of millions are not really in the labor force. But why let some facts get in the way of a feel good story about black people. As liberals condemned Kanye and inferred he had lost his mind again, he managed to take the outrage to level 11 with this doozy of a tweet:
"When you hear about slavery for 400 years … For 400 years? That sounds like a choice."
It was priceless watching left wing nutjob rage, anger and wrath against such an outrageous traitorous statement by this presumptuous black man with 28 million Twitter followers. The faux outrage on MSNBC and CNN revealed them to be as vacuous and weak minded as all critical thinking people know them to be. West was not saying slavery was not a terrible scourge and negative era in our history. He was telling black people slavery was abolished over 150 years ago, so stop blaming your problems on something that hasn't impacted them in three generations. The liberal race baiter politicians use the slavery narrative to keep blacks downtrodden on their urban ghetto plantations.
This is the same Kanye West who shocked the world by declaring Bush didn't care about black people on national TV during a telethon for Hurricane Katrina victims. Along with his no talent fat assed reality TV star wife Kim Kardashian, Kanye West is an attention whore. It's good for business. His tweets have elevated his name recognition and will generate more CD sales and concert sellouts. The conservative twitterphere has gone bonkers over Kanye, especially after a minuscule Reuters poll of 200 black men showed a doubling in Trump support from 11% to 22% after Kanye's tweets.
-->