'Who's Next' Question Has Just Been Answered – Social Media Gurus Admit Russia Didn't Meddle In Election
'Who's Next' Question Has Just Been Answered – Social Media Gurus Admit Russia Didn't Meddle In Election, Twitter And Facebook Did – Now They Are On The Chopping Block by Susan Duclos – All News Pipeline
First it was the predominantly liberal Hollywood, then the blatantly biased MSM, both industries suffering from sexual harassment, abuse and rape allegations, coming out almost daily. Then the DNC, Hillary Clinton, The Clinton foundation, Robert Mueller and other deep state operatives in the explosive Uranium One revelations. On the heels of all that, came the blockbuster report even the liberally biased MSM couldn't spin in time to protect the Democrats, revealing that the DNC, the Clinton campaign and the Obama campaign fund was funneling money to Fusion GPS for the infamous "Trump dossier."
No doubt the establishment liberal "elite" has taken a pounding over the last month, but we seem to have the answer to the question that the Hollywood Reporter said that the "establishment elite" were fearfully asking when they woke up every morning, "Who's Next?"
Social Media is the next target and it appears once again to be the result of liberals just not being able to accept they lost the 2016 presidential election.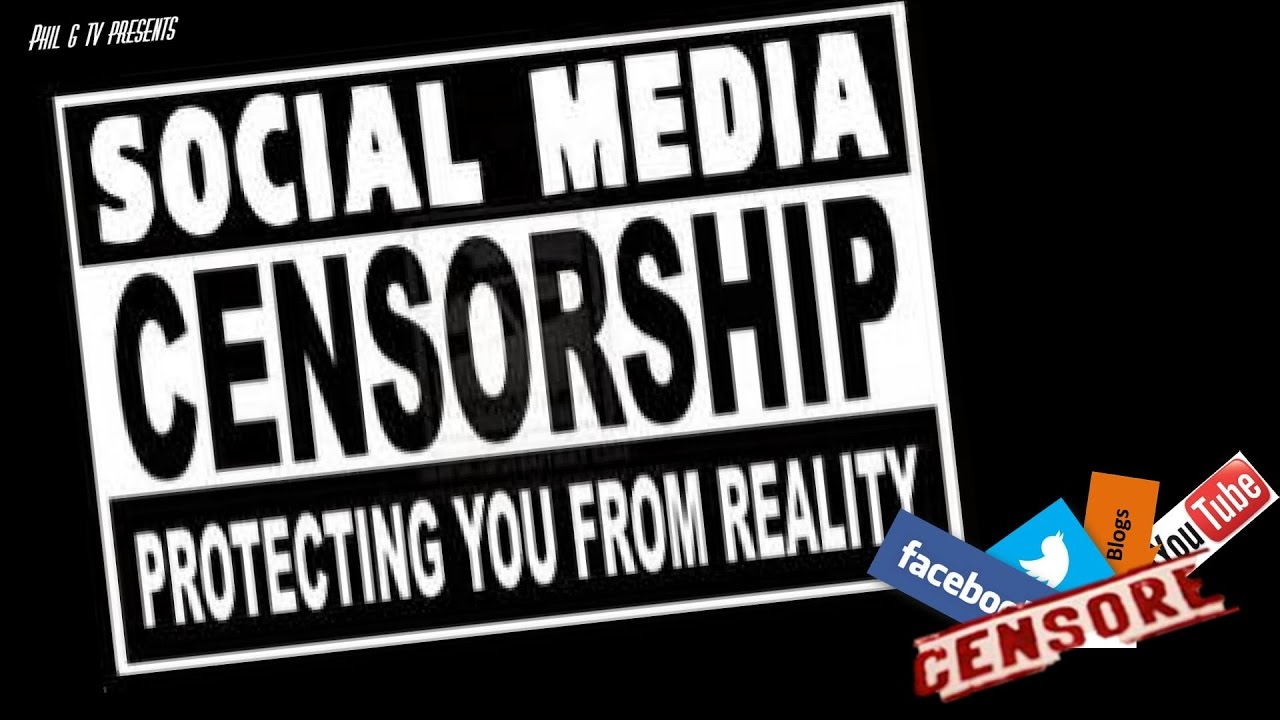 TWITTER & FACEBOOK ADMITS TO MEDDLING IN THE 2016 PRESIDENTIAL ELECTION
Since Donald Trump won the presidential election, liberals have been howling at the moon, or as they plan to do on November 8, 2017, "screaming helplessly at the sky," consistently accusing social media giants of allowing "fake news," to spread, then screeching about "Russian ads" on social media, but in congressional testimony, we see proof of what many conservatives and Wikileaks accused Twitter and Facebook of during the election cycle…. censoring news and deliberately hiding news not favorable to Hillary Clinton, while also admitting those "Russian ads" were barely a blip on the radar.
Twitter's general counsel Sean Edgett testified before U.S. Senate Committee on the Judiciary, Subcommittee on Crime and Terrorism on October 31, as it pertained to the committee's investigation into possible Russian interference in the 2016 presidential election and admitted that merely four percent of tweets using the hashtag #PodestaEmails (referring to the Wikileaks publications of emails leaked from Clinton campaign chairman John Podesta), and only two percent of tweets using the hashtag #DNCLeak (referring to Wikileaks publication of emails leaked from John Podesta), actually came from Russian linked accounts.
What Edgett admitted next shows that while Russia had less than impressive reach or influence, Twitter itself directly attempted to influence the 2016 election by arbitrarily censoring and hiding information that Twitter users were highly interested in, because it did not fit their agenda and did not favor their candidate of choice.
Directly from the testimony: (21 page PDF)
We found that slightly under 4% of Tweets containing #PodestaEmails came from accounts with potential links to Russia, and that those Tweets accounted for less than 20% of impressions within the first seven days of posting. Approximately 75% of impressions on the trending topic were views by U.S.-based users. A significant portion of these impressions, however, are attributable to a handful of high-profile accounts, primarily @Wikileaks. At least one heavily-retweeted Tweet came from another potentially Russia-linked account that showed signs of automation.

With respect to #DNCLeak, approximately 23,000 users posted around 140,000 unique Tweets with that hashtag in the relevant period. Of those Tweets, roughly 2% were from potentially Russian-linked accounts. As noted above, our automated systems at the time detected, labeled, and hid just under half (48%) of all the original Tweets with #DNCLeak. Of the total Tweets with the hashtag, 0.84% were hidden and also originated from accounts that met at least one of the criteria for a Russian-linked account. Those Tweets received 0.21% of overall Tweet impressions. We learned that a small number of Tweets from several large accounts were principally responsible for the propagation of this trend. In fact, two of the ten most-viewed Tweets with #DNCLeak were posted by @Wikileaks, an account with millions of followers.
Wikileaks exposed the DNC corruption, showing that the DNC actively worked in favor of the Clinton campaign and actively against the Bernie Sanders campaign to rig the primaries, something which former interim chair of the Democratic National Committee, Donna Brazile, confirmed yet again on Thursday, November 2, 2017, as she exposes rampant corruption within the DNC and the Hillary Clinton camapign.
In fact, after Wikileaks published those leaked emails, former head of the DNC, Debbie Wasserman-Schultz was forced to resign her position as the DNC chair.
As evidence by Edgett's own claim that 75 percent of the impressions on the #PodestaEmails hashtag were viewed by U.S. based users, and the overwhelmingly high percentage of tweets using the #DNCLeak hashtag that were unrelated to accounts that might, or might not have been linked to Russia, interest within the U.S. was high in regards to the Wikileaks revelations, hence two of the top ten most-viewed tweets coming directly from the Wikileaks account.
So we have information that U.S. citizens using Twitter were extremely interested in, and Twitter "hid" that information from their users, aka censored, 48 percent of them.
Now, using liberals' own logic here, if seeing a tweet that might have come from a Russian is to be considered "meddling" in an election, then by the same token,  hiding nearly half the tweets about a topic U.S. citizens are extremely interested in, is also considered "meddling."
Via Breitbart:
#DNCLeaks was one of the top trending topics on Twitter on July 22 with over 250,000 tweets reportedly made under the hashtag after the WikiLeaks release of more than 19,000 leaked emails from the Democratic National Committee.

Later on in the day, however, the hashtag reportedly disappeared from the trending bar for some 20 minutes, before reappearing under the less popular hashtag "#DNCleak."