The Grim Truth And The Grand Deception
The Grim Truth And The Grand Deception – Biblical Evidence 'Gatekeepers' Have Been Long Hiding The True Nature Of Reality by Pastor Dick Carmack  All News Pipeline
Hidden in the truth is the fact that giants not only existed but most likely ruled and controlled lesser men due to both their physical as well as their mental superiority. Yet the truth remains: Those legends, myths, and oral traditions may not be so farfetched as you have been taught, and even would prefer to think. Steve Quayle from his book Genesis 6 Giants – Volume 2
Authors such as Tom Horn, Steve Quayle and L.A. Marzulli and others have in the past few years researched and explored heavily, running down rumors and facts, the truth behind a biblical puzzle found in an early chapter of Genesis. In so doing they have popularized the obscure Bible teaching (one chapter, four verses) that apparently, at one time fallen angels mated with human women to produce a race of giants. Steve Quayle with Klaus Dona in the first video below discussing this very topic and much, much more.
When the book of Genesis in Chapter Six tells the story of "the sons of God (6:4)" who came into the daughters of men and bare children by them, some take it with a grain of salt saying, "Can't be." Because, "…angels neither marry nor are given in marriage (Mt 22:30, Mr 12:25)." That seems logical and is generally the belief of older Christians, though with exceptions, but is that the end of the story? It is also generally accepted giants were usually evil creatures. Why would God permit it?
Though there is an arguable question as just exactly who the "sons of God" were, the Bible is clear and unequivocal when it states, "There were giants in the earth in those days; and also after that (6:4)," so those who take the Book of God literally believe that not only did monstrous creatures exist that reached possible heights of 36', who populated and wreaked havoc upon the earth but that they may have also reproduced after their kind. When we come to secondary reproduction however, "therein lies the rub." The definition of "sons of God" is debated daily, but the idea that reproduction was possible by offspring identified as giants causes biological problems.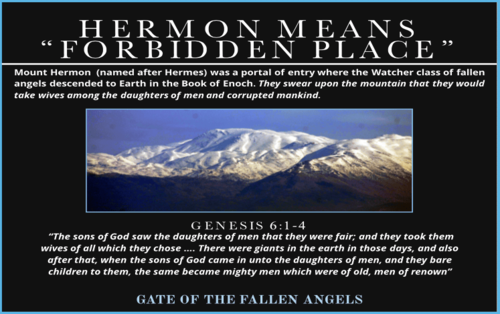 Our farmer and rancher forefathers had no trouble in believing that different species could interbreed, as long as they were from the same "family (angels and human??)" These Westerners didn't have to be scientists or even speculate, because chances were they had a couple of them out in the corral. The pack-mule who facilitated the settling of the Wild and Wooly West is the prime example of "cross-breeds." With "hybrid vigor" the mule was famous for its ability to traverse long and far while carrying extra-heavy loads, thus making them a favorite work animal in pioneer America.
"A mule is a sterile hybrid of a male donkey and a female horse. Mules are smaller than horses but stronger than donkeys, making them useful as pack animals," we are informed by Wikipedia. Please note the "sterile" note. The sterility factor may or may not play a role in properly understanding the biblical narrative. Seems it comes down to the number of chromosomes. Middle and High School biology teaches (at least it used to) that in order for creatures of the same genus but of different varieties or species to reproduce, the chromosome count must be the same.
In other words, if we want to cross animals we will only have success with animals closely related enough to have the right "chromo-count." If not there will be no offspring. As a side note an interesting read is found at Listverse where we find descriptions of Zebroids (male zebra is crossed with a female animal from the equidae family), a Dzo (a Yak and a cow), a Cama (lab created cross between a camel and a Lama) and several other weird results of things that God did not create.
But what of giants? Because hybrids are usually sterile (no reproduction by the product), how were there giants "…and also after that (Ge 6:4)?" Are we to believe "fallen angels" have the same chromosome count as human women? Or, is the explanation found in the possibility there was not just one incursion of angelic beings coming to earth and corrupting the human genome? The book of Enoch (not Scripture) tells the story in Chapter Six of Semjaza (the leader) and 199 more fallen angels, descending on Mount Hermon in Israel with the express purpose of mating with human women,
"Enoch 6:1 And it came to pass when the children of men had multiplied that in those days were born unto 2 them beautiful and comely daughters. And the angels, the children of the heaven, saw and lusted after them, and said to one another: 'Come, let us choose us wives from among the children of men 3 and beget us children."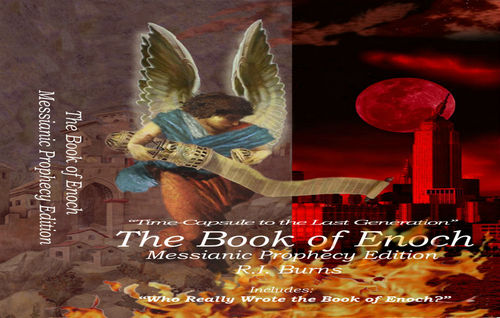 The question now becomes, "Was this the first and only incursion of fallen angels or were there subsequent appearances of more angels? If the transgressions continued, then we might conclude the giants found "after that" were of later connections which would solve the hybrid problem i.e. there would be no problem. Another puzzle however remains. If it was God's purpose for men to live on the earth and for angels to inhabit the heavenly realms, then why would He have created the same chromosome count in both beings (angels and humans)? Wouldn't it have been simpler to just vary the count enough so that reproduction would be impossible? Also, why would God have permitted it at all?