THE CULT OF "FACE"
THE CULT OF "FACE" by China-Mike
hat tip/smaulgld.com
Of all the idiosyncrasies of Chinese culture, the concept of "Face" is perhaps most difficult for Westerns to fully grasp. And because "saving face" is such a strong motivating force in China, it's also one of the most important concepts in understanding the Chinese Mind.


CHINA'S "SUPER GIRL CONTEST" REALITY SHOW
A quick example: Let's look at the hugely popular Chinese singing contest called "Super Girl Contest", which is basically their version of "American Idol".  Nearly half of the girls can sing English songs and the competition is just as intense as the US or UK versions….but their response to winning and losing tells us a lot about this Chinese concept of "face" (mianzi or lian).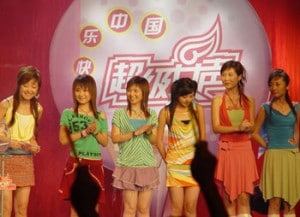 Westerners will notice that a disproportionate amount of time of the three-hour show is spent with mutual emotional consoling by the singers, hosts and judges. In fact, to protect against the shame of being eliminated, the show spends more time focusing on the losers rather than the winners!
And even though they have a version of the tough Simon Cowell in a judge named Wu Qixian, you won't find him fighting with the other judges. Instead, it's much more of a love-fest than American Idol—with everyone working hard to help protect face.
Unlike the "win-lose" zero-sum mentality of the US, Chinese reality shows and competitions also typically share the prize money. For instance, in the 2006 show "Win in China" (the Chinese version of "The Apprentice"), the winner gets 10 million RMB. The runner up gets 7 million and the other three "losers" get 5 million each! (As you can imagine, there's also no bouffant-haired jackass who uses the catch phrase, "You're fired.")


CHINESE IDIOMS ABOUT "FACE"
Illustrating the obsession with face-management, there are literally dozens of Chinese sayings and proverbs that have to do with "face", including: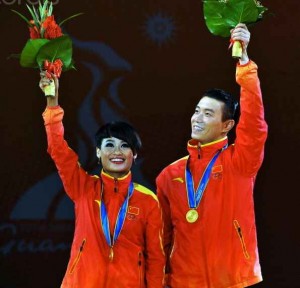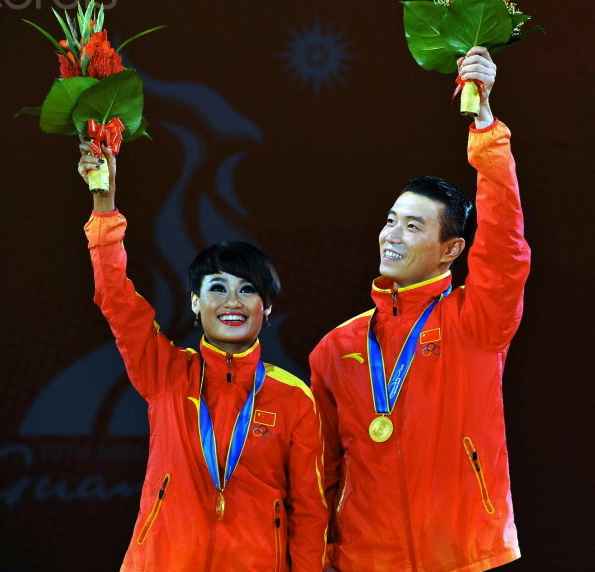 "Men can't live without face, trees can't live without bark."
ren hou lian, shu hou pi
"A family's ugliness (misfortune) should never be publicly aired"
jai chou bu ke wai yang
"Face project"
mian zi gong chen
For example, "That new expensive airport is just another face project for local officials to suck up to their bosses."
"Blacken one's face"
Wang lian shang mo hei
For example, "He blackened your face to get you back for what you did."
A traditional insult is to say that someone "has no face".
mei you mianzi

Similarly, one of the worst things is to "lose face".
diu lian


GAINING AND LOSING FACE IS SERIOUS BUSINESS
So don't treat this concept of mianzi too lightly….especially if you're doing business or spending a long time in China.
Foreigners working in China (who don't appreciate the full cultural importance of face) often complain that their Chinese counterparts are "too sensitive" about being offended or having their feelings hurt.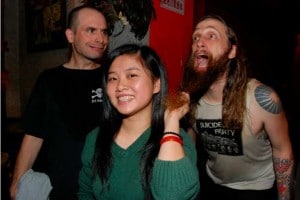 Similarly, many ex-pats in China—as well as other Asian countries such as Japan, Korea, Thailand, Singapore—can tell you stories of how their local friend suddenly stopped talking to them (probably because they somehow caused them to lose face).
And from the Western perspective, it is true—the Chinese are generally more sensitive to any perceived slights having to do with losing face since it's so ingrained in their culture. This cultural thin-skin is largely a product of culture that has valued social harmony as the prime rule  (and generally avoided criticism).
In the West, many of these slights are seen as minor and quickly forgotten.  But in China, failing to appreciate face can cause serious problems.  While an American businessperson might be respected back home for his frankness and being a "straight-shooter," he would likely be viewed in China as uncultured, overbearing, and rude.