Gold in Q3 2017
Gold in Q3 2017 by ARKADIUSZ SIEROŃ – Sunshine Profits
The third quarter of 2017 was positive for the gold market. The yellow metal has gained more than 3 percent between July and the end of September. As one can see in the chart below, the price of gold jumped above $1,300 for a while and even approached the 2016 highs.
Chart 1: Gold prices (London P.M. Fix) from January to September 2017.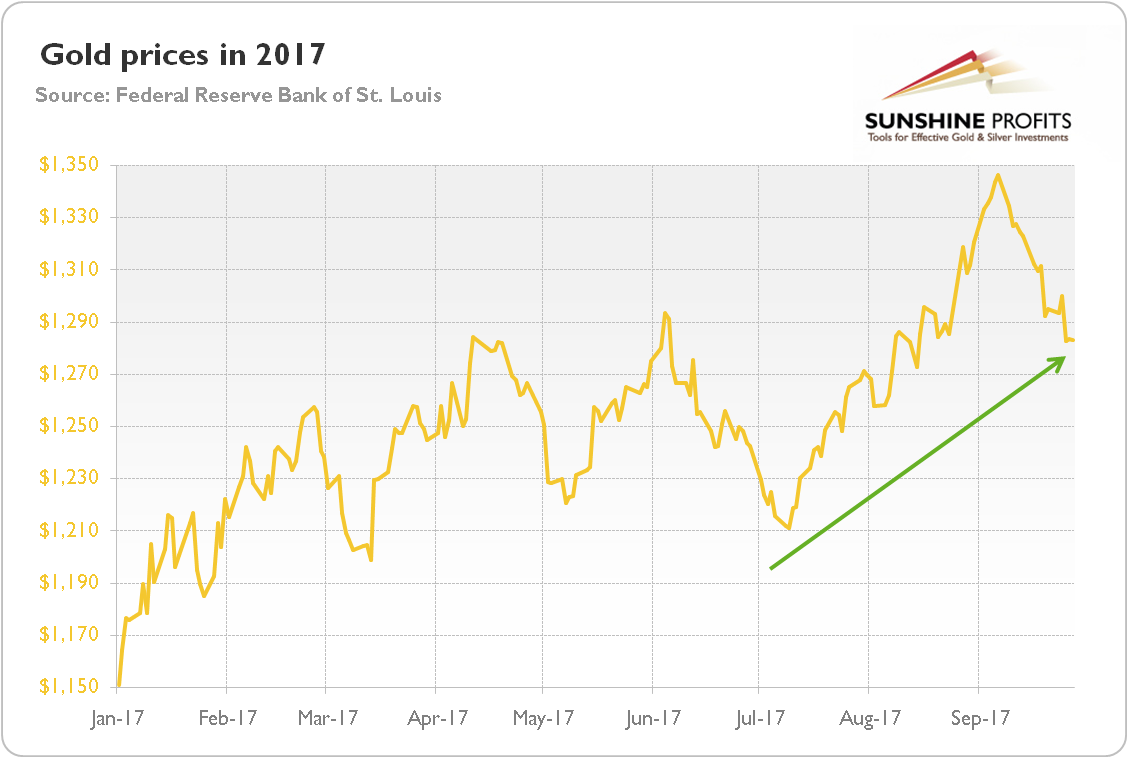 What were the reasons behind that impressive upward move? The popular story says that worries about North Korea triggered a rally in gold prices. However, as we showed in the September edition of the Market Overview, "gold's reactions to geopolitical developments, including these about the country ruled by the Kim dynasty, are usually merely short-lived and limited." Indeed, for example, although North Korea uttered new threats and launched another missile in the penultimate week of September, gold prices retreated.
And, importantly, despite elevated geopolitical risks, global risky asset markets remain largely unaffected, while the market fear gauges are still very low. Both the CBOE Volatility Index and credit spreads increased in the first half of August, but the pricing of risk returned soon to very low levels, as the chart below shows.
Chart 2: The market volatility reflected by the CBOE Volatility Index (green line, right axis) and the credit spreads reflected by the BofA Merrill Lynch US High Yield-Option Adjusted Spread (red line, left axis, in %) over the last twelve months.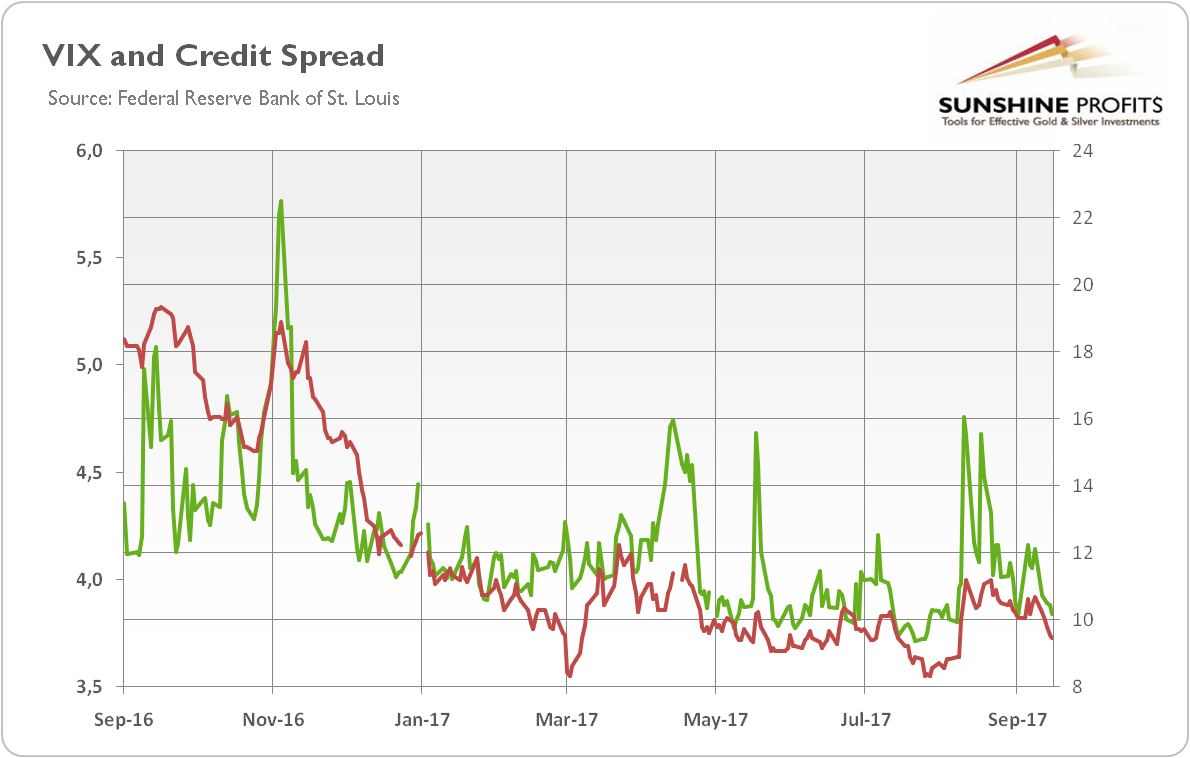 It implies that other factors – related to macroeconomics rather than geopolitics – had a bigger impact on gold in the analyzed period. In particular, the U.S. real interest rates and the greenbackwere the most important fundamental factors that influenced gold prices. Indeed, gold prices plotted in the chart below look like a mirror reflection of the moves in the real interest rates.
Chart 3: Gold prices (yellow line, left axis, P.M. London Fix) and the real interest rates (red line, right axis, yields on 10-year Treasury Inflation-Indexed Security, in %) over the last 12 months.
loading...
Sharing is caring!