Either The 'Surveillance State In America' FAILED Terribly Or Mandalay Bay Was A Massive 'New World Order' Operation
Either The 'Surveillance State In America' FAILED Terribly Or Mandalay Bay Was A Massive 'New World Order' Operation By Stefan Stanford – All News Pipeline
According to one of the top comments on this new Breitbart story titled "Gowdy On Vegas Shooting: Difficult To Believe That A Single Person Could Have Done This Without Detection", how did 64-year-old Stephen Paddock turn into Jason Bourne overnight?
As Congressman Trey Gowdy asks, how was it that Paddock was not discovered with at least 23 weapons and thousands and thousands of rounds of ammunition somehow carried up 32 floors of a hotel with surveillance cameras everywhere? Certainly getting all of those weapons and that ammo to their proper location for 'the kill' would have been discovered, right, isn't that what those multimillion dollar security systems are for? So how was 'Jason Bourne' able to carry out the Mandalay massacre without being detected by the surveillance state set up all around him and across America?
As Newsweek recently reported, killer Stephen Paddock had ties to the military industrial complex here in America having worked for a predecessor of defense contractor Lockheed Martin many years ago. And as Paul Joseph Watson asks us in the final video below called "WHAT THEY'RE NOT TELLING YOU ABOUT THE LAS VEGAS MASSACRE", "Was it a lone wolf attack? Are all white men to blame? Why did eyewitnesses get a warning 45 minutes before?"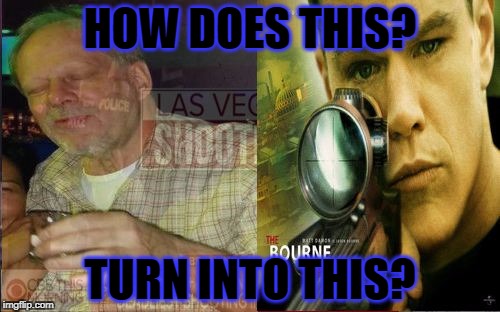 As we see in one story after another from all across the internet, something isn't quite adding up with Mandalay Bay. And as we see outlined within this ANP story, the massacre there was undoubtedly a very desperate 'globalist deep state operation' rather than a 'lone wolf' as the globalists lose their grip of control upon 'President Trump's America'.
As this story over at Yahoo News wisely points out, the Mandalay Bay attack was an attack upon 'traditional America', the America that bleeds 'red white and blue'. While we're certain that we'll be savaged by some for suggesting such a sinister 'globalists deep state' plot was carried out, that's quite ok for we well know, the truth often hurts.
For as we see outlined below, the 'global deep state' has long used 'patsy's' to commit their acts of terror, going back many decades. The fact that Hillary Clinton and other Dems immediately began to call for gun control speaks louder than their words, especially seeing that one of their very own antifa terrorists was likely responsible for the carnage.
First, the top rated comment on this Breitbart story:
Think about it! 2 separate rooms, 2 blown out windows not broken, blown out, 32nd floor. Do you know what type of glass is used in windows like this and how thick it is? Enough shots were fired to kill and wound nearly 600 people. 23 weapons and thousands of rounds of ammunition were found at the scene. All of that weight of weapons and ammunition. My own personal estimate would be at least 2,000 rounds were fired. If the weapon or weapons were fully automatic the muzzle rise and reloading would take quite a bit of time. All fired within a 10 minute period, by 1 lone 64 year old man. Something smells, smells really bad.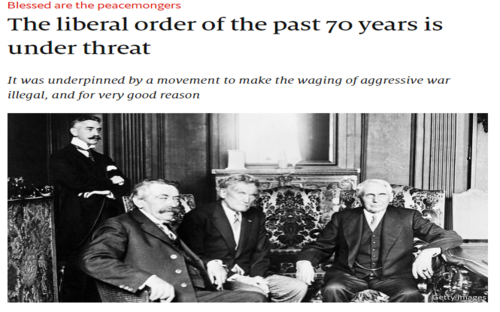 Something stinks to high heaven and with Mandalay Bay happening, we have 100% proof of one of the following: EITHER the 'surveillance state' completely failed (which would mean it should now be ditched across the US because it failed to catch a killer when it easily should have!) OR the the killer was given assistance by others, others who would have had to have had the capability of helping Stephen Paddock GET AROUND the surveillance state.
So, whatever the truth is about what happened at Mandalay Bay, something is definitely rotten to the core.
loading...
Sharing is caring!