Taking a look at the 95 million Americans not in the labor force
Taking a look at the 95 million Americans not in the labor force – 1 private sector worker is supporting every 2 Americans from My Budget 360
There continues to be an inordinately large number of Americans that are not in the labor force.  There are a variety of reasons as to why these Americans are not working.  Some are retired and some are disabled.  But the reality is we have a massive number of people that need to be supported either by their own funds or government assistance.  When you look at our total population, we have roughly 1 private sector worker supporting 2 Americans.  In this article I wanted to examine the nature of the 95 million Americans not in the labor force.
The army of those not in the labor force
We have a growing number of Americans that are not in the labor force.  Since 1990 we have added more than 30 million Americans to this category.
Take a look at this chart: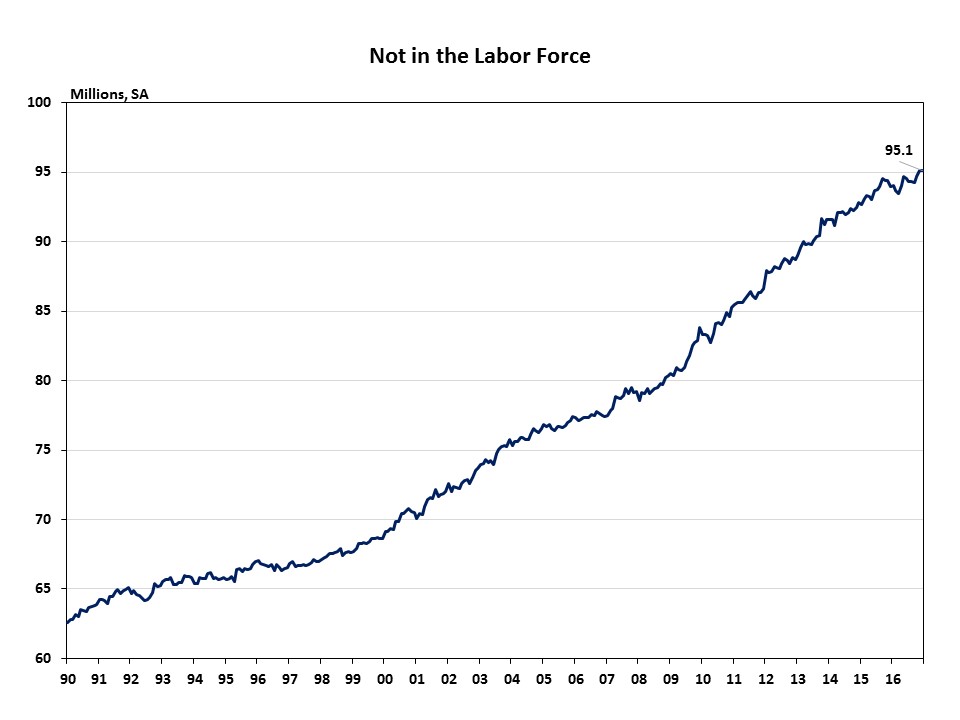 Source:  BLS
Let us look at the figures: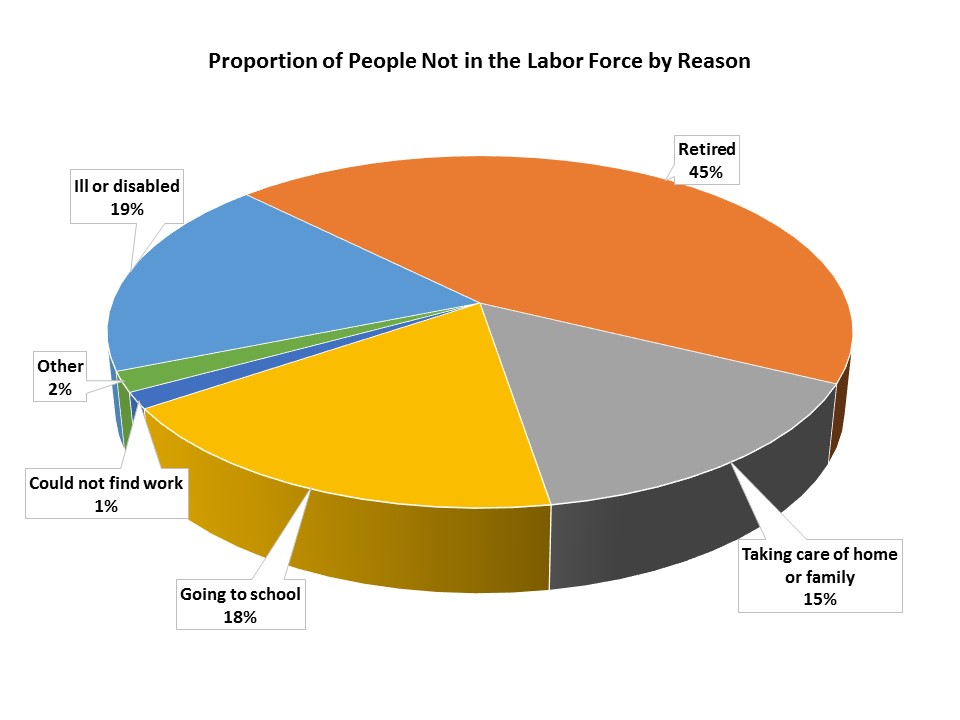 Now you need to remember that this is a massive cohort of 95 million.  Just break down a few categories here:
Going to school:               17+ million

Could not find work:       Roughly 1 million

Ill or disabled:                    18+ million
It is probably worth noting that many people going to college are getting into massive debt that they are unable to pay back while starting out in low wage jobs.  We've also discussed that many are going into "retirement" but are really depending largely on Social Security to not end up on the streets.
Now some people don't think this is an issue but given the rising cost of liabilities and are push to cut back on taxes, this is an issue.  It is one of those items that is ignored until it is too late.  We have already tasted the elixir of low interest rates brought on by the Federal Reserve and there is probably no going back on this.
loading...
Sharing is caring!