Bitcoin Soars As Everyone Wants a Bitcoin Cash Lottery Ticket on August 1st
Bitcoin Soars As Everyone Wants a Bitcoin Cash Lottery Ticket on August 1st by Jeff Berwick – Dollar Vigilante
Bitcoin has been soaring in recent days and it is likely due to the fact that there will be a bitcoin hard fork on August 1st.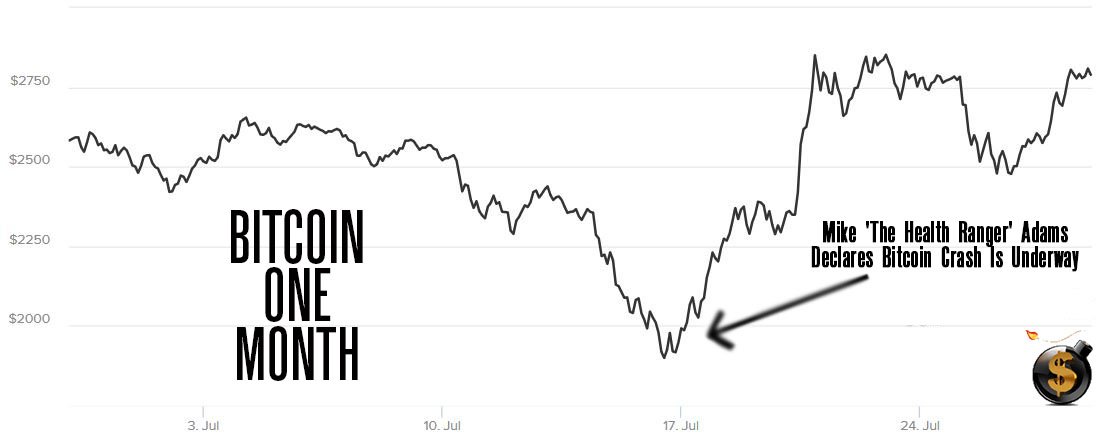 BIP91 has already been activated but a hard fork called Bitcoin Cash will still occur in just a couple of days.
Many speculated that a fork would cause the price of bitcoin to drop. But that is far from the case. And it makes sense that the price is actually increasing on this news because if you hold bitcoin properly (more on that soon) you will end up with both Bitcoin (BTC) and Bitcoin Cash (BCC)… and we know from experience with the Ethereum fork into Ethereum and Ethereum Classic, that the two combined can be worth much more than just the one.
Here's what's happening.
BITCOIN CASH
If you pay attention to the cryptocurrency space, chances are you probably have heard talk about the scaling debate as well as a potential fork including Segwit.
With BIP91 already activated, the likelihood of BIP148 happening, (a proposal which sought to upgrade the network to SegWit using different code) is slim to none.
To many, this was a relief that one path toward a split in the blockchain was basically eliminated. However, there existed another scaling proposition called Segwit2x which aimed to ameliorate the scaling issue by joining the two major code-change ideas together.
What ended up happening in part, was that many of the major players who had originally backed the Segwit2x proposition realized that the measly increase in blocksize wasn't worth standing behind. So they decided to make their own version of bitcoin which will be, in effect, an entirely new currency.
So, at exactly 12:20 UTC on August 1st, this group which is being led by the Chinese bitcoin exchange and mining pool ViaBTC, has stated that they will split off from bitcoin, and create the new currency called Bitcoin Cash.
The new coin which is already trading on futures markets, goes for about $461, meaning it's worth about 15% of bitcoin's current price of $2816.