Panic At CNN – 'One Of The Greatest Moments In The History Of The Internet': The Great Meme War Of 2017
Panic At CNN – 'One Of The Greatest Moments In The History Of The Internet': The Great Meme War Of 2017 by Susan Duclos – All News Pipeline
Quick Recap For New Readers: In Early June CNN published a "news" story citing unnamed sources that had to be edited with a change in headline when their so-called sources misled them or CNN just lied, no one is sure which. Mid-June, CNN published a fake news story they had to retract totally, delete, apologize for and force the resignations of three high profile named employees, after being threatened with a $100 million lawsuit.  Also in June, Project Veritas published under-cover videos showing CNN employees admitting the "Russia" narrative was bullsh*t" and a "nothing burger." That alone had other MSM news outlets warning them to "slow down" and explain what happened. Early July, Jake Tapper ran a segment in which the graphics shown on the screen consisted of a "fake" Enquirer cover (one that was never really used by the Enquirer.)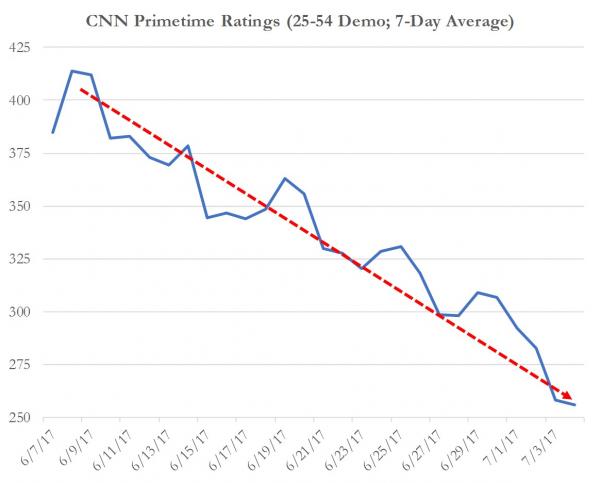 TIME WARNER SHAREHOLDERS GO AFTER CNN FOR BIASED REPORTING
In the midst of all of the scandals that rocked CNN in June and May when they were forced to fire Kathy Griffin from her News Year gig as a co-host for New Year for an image she proudly touted of a mock bloody beheaded President Trump and firing Reza Aslan after he called our President a piece of excrement, shareholders for Time Warner (The parent company of CNN) went after CNN CEO Jeff Bewkes for the networks biased reporting and continuous bashing of President Trump.
Via The Daily Caller:
David Almasi, the Veep of the National Center for Public Policy Research, a conservative communications and research foundation, is in LA to question Bewkes. Both Almasi and President David Ridenour are Time Warner shareholders.

"In the past month, CNN parted ways with Kathy Griffin over her photo with a mock severed Trump head and Reza Aslan after he called our President a piece of excrement for pushing the anti-terror travel ban," Almasi said in a statement released to The Mirror that he read aloud at the meeting.

Almasi is also irked at CNN for sponsoring Julius Caesar in the park.

Some sponsors have dropped out — but not Time Warner.

"Mr. Bewkes, we have urged you many times to make CNN more objective," Almasi said in his statement. "You have admitted to us in 2014 the need for more balance. We praised you last year after CNN President Jeffrey Zucker also acknowledged this and acted on the need for more diverse views. But bias is apparently worse than ever. As shareholders, we are concerned about the repetitional risk to our investment in Time Warner as CNN appears to be a key player in the war against the Trump presidency."

Almasi cited a Media Research Center study of CNN programing for 14 hours and 27 minutes of news coverage back on May 12. The report concluded that all but 68 minutes were devoted to Trump with 96 guests out of 123 being negative.

The Veep flatly told Bewkes that he isn't achieving the goal he made to shareholders in 2014 to "try to be independent and objective." "Is it any wonder that President Trump mocks CNN as 'fake news,' that the network was snubbed by Vice President Pence and that it receives poor access at White House press events?" he asked.
By all accounts it has been a extremely bad couple of months for CNN, especially amidst a pending purchase of Time Warner by AT&T.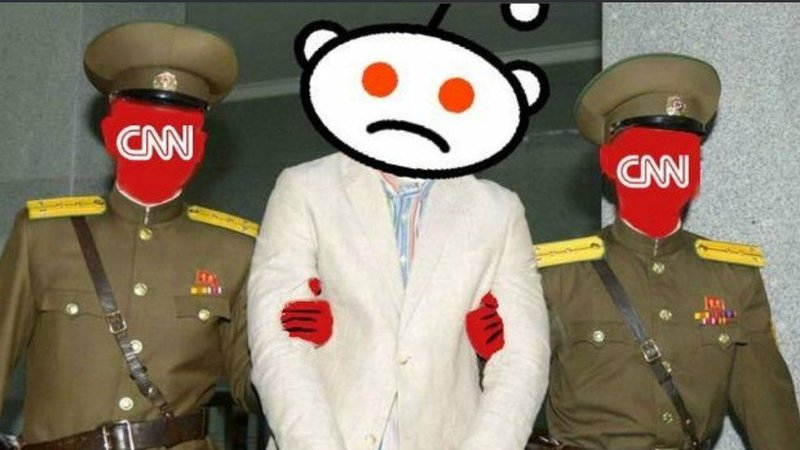 'ONE OF THE GREATEST MOMENTS IN THE HISTORY OF THE INTERNET'
The "great meme war of 2017" started with a tweet by President Trump, an amusing little Internet meme in the form of a GIF that retouched a 2013 WWE video clip, showing the president body-slamming the CNN logo.
In typical "crybully" fashion, CNN, who had been attacking the president non-stop, now declared they were a "victim" and the Internet meme was actually and "incitement" to violence against all MSM member, who should now be in fear for their lives. Other MSM outlets jumped right into the narrative that they were the victims of the "bully" president. It was very dramatic!
Crybully: "Someone who uses the perceived righteousness of a social justice cause as a pretext to abuse others, and then plays the victim when confronted about that abuse."
-->