A 4th of July Remembrance: Independence Arises from Self-Reliance
A 4th of July Remembrance: Independence Arises from Self-Reliance by Charles Hugh Smith – Of Two Minds
Individualism, it seems, means not the making of one's own way but the demanding of sacrifices by others to maintain one's own lifestyle.
What is visible on July 4th is the overwhelming consumerism of an American holiday: the over-hyped sales campaigns, the over-indulgences of the table, and the obligatory displays of fireworks. But beneath this celebratory surface run questions about American identity and the state of grace of the American soul.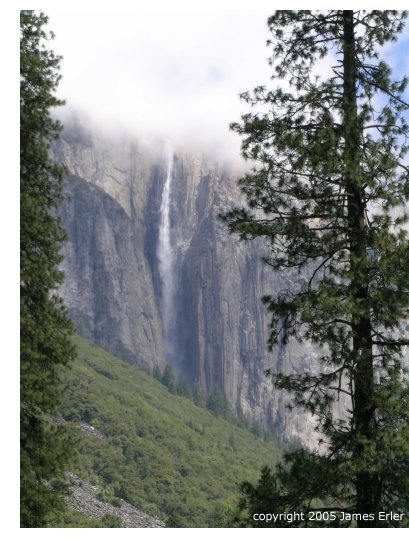 There is a darkness in that soul, the poisonous darkness of greed, complacency and hubris. Individualism, it seems, means not the making of one's own way but the demanding of sacrifices by others to maintain one's own lifestyle: the sacrifices laid on the next generations to pay our lavish medical and retirement benefits, and the sacrificing of the planet to supply us with cheap energy, particle-board furniture and all the other gimcracks which are piled up in countless garages and storage facilities across the overstuffed suburbs of America.
There is another American soul, a largely forgotten one; that of Emerson, Thoreau and Muir. Emerson's essay Self-Reliance
speaks to a radical individualism: "Insist on yourself; never imitate."
His vision has been reduced to a callow "do your own thing," but his individualism is not the type trumpeted by consumerism, of dependence on the state and all the ills of self-absorption. It is both spiritual (Emerson was a Harvard-trained minister, after all) and a state of being.
"Man is not a farmer, a professor or an engineer, but he is all." To be fluid, capable of metamorphosis, and true to oneself was not an abstract ideal to study in a classroom but a way of living: "We live amid surfaces, and the true art of life is to skate well on them."
At 68 years of age, Emerson passed this understanding to a 33-year old living in Yosemite Valley, John Muir. Though Emerson's visit was brief, it clearly affected Muir for the remainder of his life. Here is his account of their time together:
"Yes, the most of my years were spent on the wild side of the continent, invisible, in the forests and mountains. These men were the first to find me and hail me as a brother. First of all, and greatest of all, came Emerson. I was then living in Yosemite Valley as a convenient and grand vestibule of the Sierra from which I could make excursions into the adjacent mountains. I had not much money and was then running a mill that I had built to saw fallen timber for cottages.
When he came into the Valley I heard the hotel people saying with solemn emphasis, "Emerson is here." I was excited as I had never been excited before, and my heart throbbed as if an angel direct from heaven had alighted on the Sierran rocks. But so great was my awe and reverence, I did not dare to go to him or speak to him. I hovered on the outside of the crowd of people that were pressing forward to be introduced to him and shaking hands with him. Then I heard that in three or four days he was going away, and in the course of sheer desperation I wrote him a note and carried it to his hotel telling him that E1 Capitan and Tissiack demanded him to stay longer.