'The END Could Come In A Flash – You Have Been Warned'
'The END Could Come In A Flash – You Have Been Warned' by Stefan Stanford – All News Pipeline
With the 'ransomwear genie' now out of the bottle and Russian President Vladimir Putin putting the blame upon the National Security Agency, joining Microsoft themselves in putting the blame upon the US government, many lessons should have been learned though probably weren't with the infection still spreading on Monday.
As we see below in the astonishing animated map from this NY Times story showing us how insanely quickly the Wannacry attack spread, within hours, much of the entire world had been hit and while this hasn't yet led to total chaos, catastrophe and outright anarchy, the ducks are all still lining up in a row for a total breakdown.
While President Trump ordered the Department of Homeland Security to have emergency meetings to discuss these latest attacks which hit over 200,000 computers in more than 150 countries, and which came a day after he signed an executive order to deal with just this sort of thing, we see in this story from Zero Hedge reporting ATM's in China went dark after ransomware crippled China another huge warning to those who are paying attention.
As we hear in the 1st video below featuring Bill Holter from JS Mineset joining SGT Report to discuss the current state of the failing US empire, Holter warns that "despite popular opinion that the DOW, S&P and Nasdaq can only go up, the END could come in a flash." Holter also cautions us that "when that happens, many people who went to be rich on a Friday could wake up broke by Monday. You have been warned."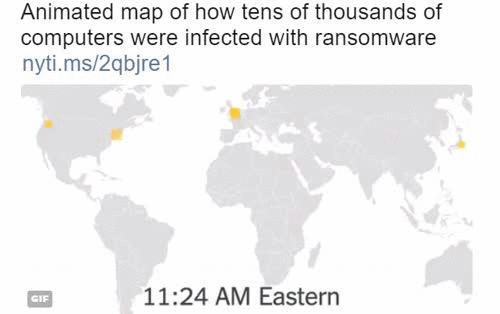 As we hear in the 2nd and final video below, after looking at the huge range of different businesses, transportation systems, banks, hospitals and other things most Americans take for granted each day of our lives that were affected by these computer ransom attacks, the smart will be preparing for what such carnage can bring and while most Americans largely remained unscathed, as has been warned before, the next time could be much, much worse.
Imagine a situation where computers controlling practically everything are shut down in a similar attack that spreads as quickly as what we see in the map above. No longer are hospital computers functioning in America, nor banks nor ATM's nor public transportation systems nor grocery store credit card readers.
While the amazing technological advances that America has made over the past 100 years have brought us to the point we are now, they have also made us incredibly dependent upon something that may not be here tomorrow. And while for thousands of years, human beings survived without electricity, never before has a civilization become so completely dependent upon it as we are here in America.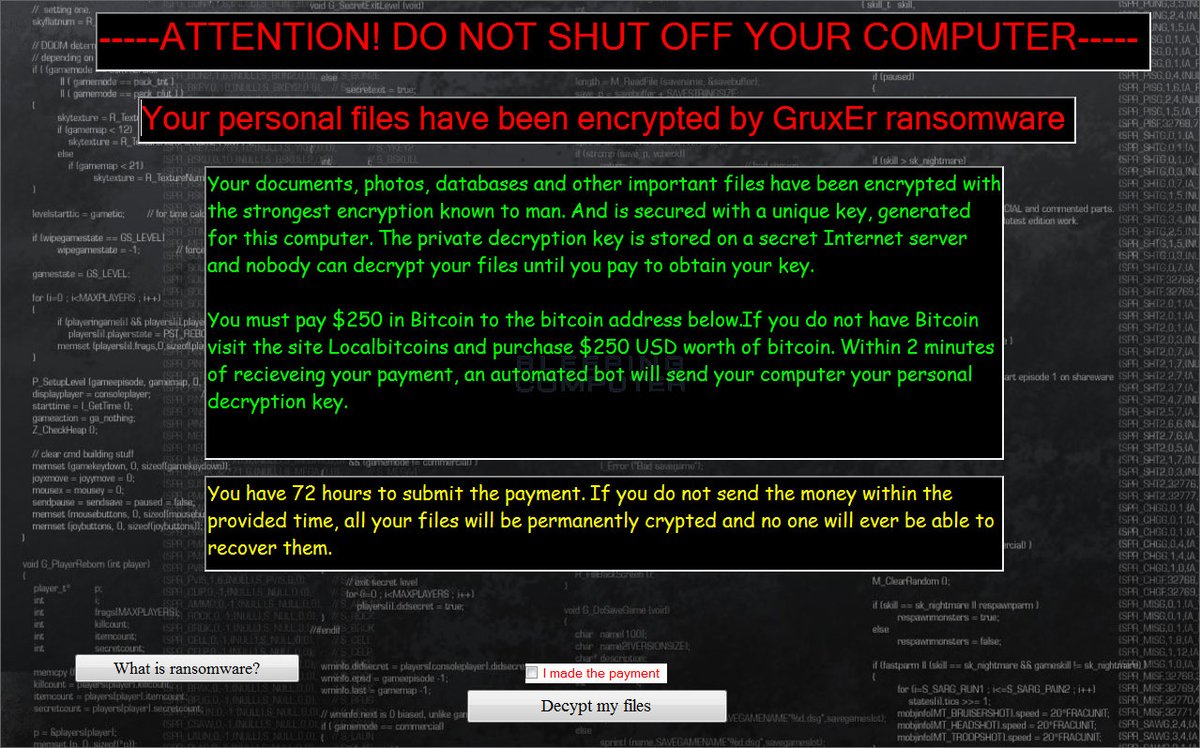 As this story from the Washington Free Beacon reports, President Trump has just ordered the federal government to prepare for a devastating cyber attack, similar to what we witnessed with Wannacry on Friday, against America's electric grid. With fears continuing to grow that foreign states may plan on carrying out attacks with a goal of  plunging the entire nation into darkness, it's long been warned a prolonged grid outage would lead to mass chaos and outright anarchy in America.
A presidential order signed Thursday directed key federal agencies to assess preparations for a prolonged power outage resulting from cyber attacks designed to disrupt the power grid.
An assessment of the danger must be carried out by the Energy Department, Homeland Security, DNI and state and local governments to examine the readiness of the United State to manage a shutdown of the power grid. The assessment will also identify gaps and shortcomings in efforts that would be used restore power.
New cyber security measures outlined in the executive order come as the commander of Cyber Command warned two days earlier that America's criticalinfrastructure is vulnerable to disruption by foreign cyber attacks.
Cyber command chief Adm. Mike Rogers said several nations, including Iran, have been tied to disruptions and remote intrusions into U.S. criticalinfrastructures, such as the electric grid, financial networks, and others.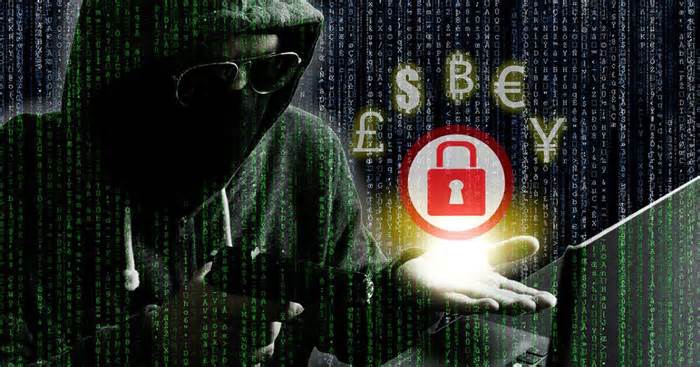 While many won't know a 'collapse' situation until it hit them in the face (and by then it will be far too late), a situation like Wannacry striking America and the world is a very loud alarm bell for those who are paying attention.