Commercial Real Estate Bubble Caused By Financial Repression by Charles Hugh Smith
Commercial Real Estate Bubble Caused By Financial Repression by Charles Hugh Smith – Financial Repression Authority
"What we're really discussing is a mismatch between the amount of money pouring into commercial real estate and the actual return on that investment"
We have a large supply of commercial real estate out there but the supply is still increasing, they're continuing to build and have overbuilt in many areas. Meanwhile, the demand side is low and is still moving downwards. There have been very high vacancy rates in the U.S. specifically in the office and retail sectors.
There is also generational trends in play, there is less demand for office and retail space because millennials are causing the office space standard to rise and retail is more often done online at websites such as amazon. At the same time, there are valuations that are sky-high, even higher than the financial crisis. This could boil over as soon as 2018, but the central banks should have enough tricks up their sleeves to save the system one more time, but they're running out of rope to do that a third time.
From the podcast: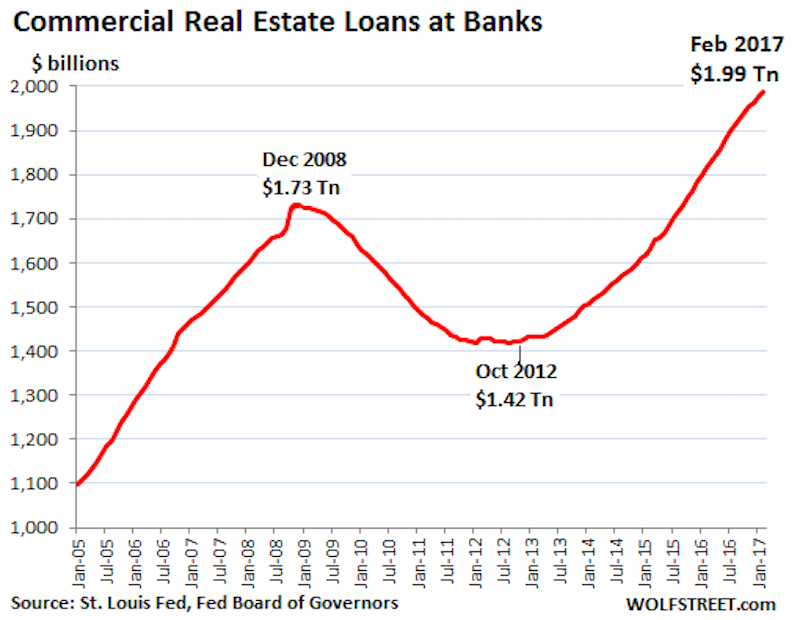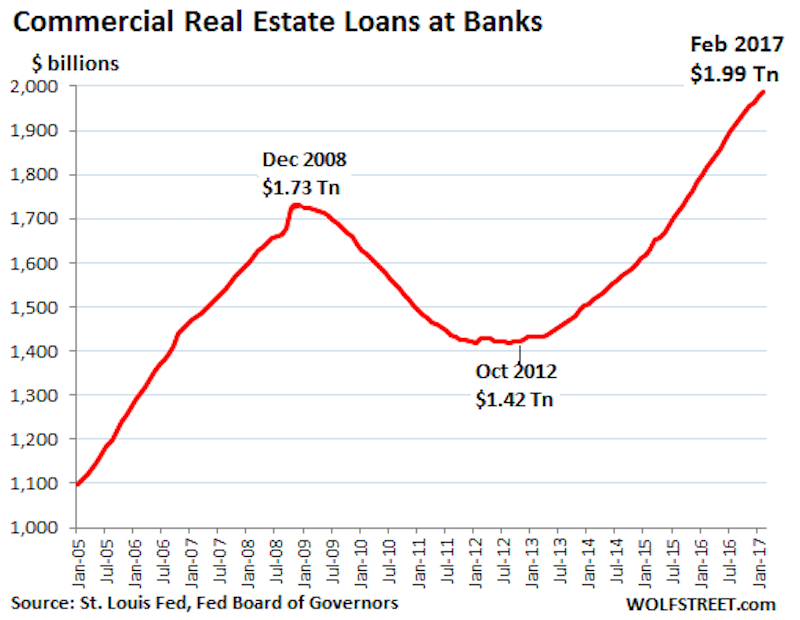 Charles: The commercial property price index has now exceeded the previous bubble top in the 2007-2008 period by about 25%. So we've got a bubble that exceeds the previous high, and that should alert us to the potential for some downside here.
And if we look at commercial real estate loans at banks, then we see the chart is almost just an exact overlay of the price action. In other words, we've got more loans by about 25%, basically $2 trillion of U.S. commercial real estate loans. What makes that sobering is if we look at the retail square footage per capita.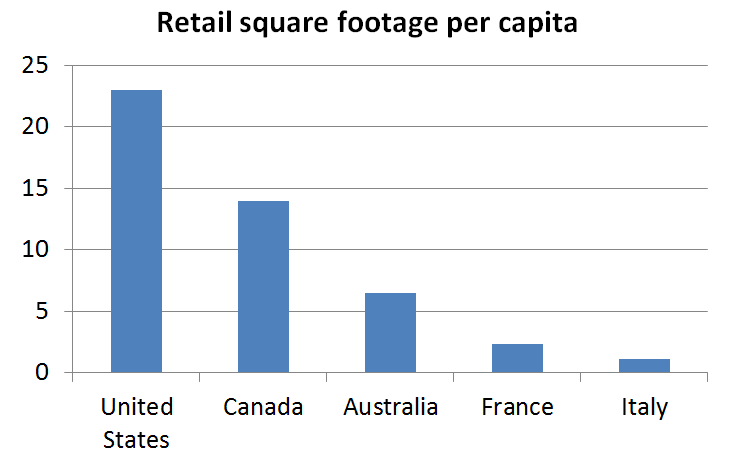 We find that the United States has multiples, and so does Canada actually, has multiples of what other countries, advanced post-industrial companies like France and Italy. They have 2 or 3 of square foot per person and the U.S. has almost 25 and Canada has almost 15. So it looks like we've got a situation where there's a lot of leverage debt on an overbuilt sector.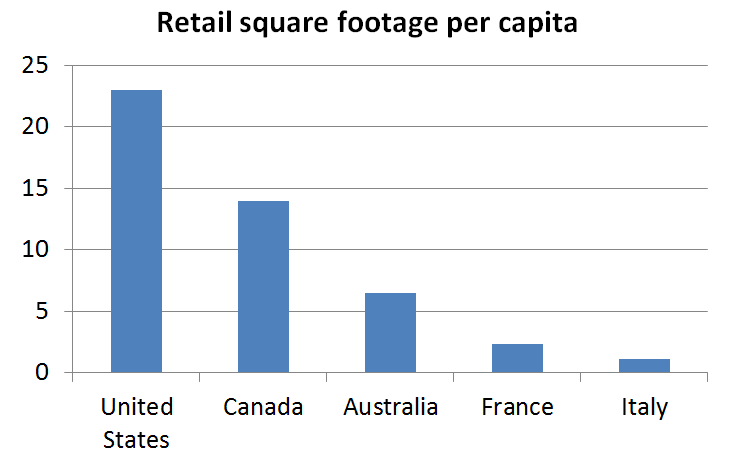 FRA Richard: And you mention also that they're still building and a lot of places have been overbuilt?
Charles: Yeah, I dug up a chart called Retail Space under Construction, and this was a year ago first quarter 2016, but there are millions of square feet of shopping centers, malls, and specialty centers still under construction.
Now if these are all in extremely hot markets like Toronto, or Vancouver, Silicon Valley, Brooklyn, then of course there's going to be a demand for this kind of space, but these white-hot markets are fairly limited and so there's a suspicion that there's a lot of space being added to an already extended inventory.